Many of us keep our money in a savings account, where it is easier to access during a time of need. But we all know that a savings account doesn't offer much in terms of interest, and seems like a waste when you think of how much you could be growing your money. Fixed deposits on the other hand; offer a higher interest rate but less flexibility.
But just how much of a difference does it make?
So say you're one of the luckier people to have RM5,000 as your savings and would love to see it grow further. Which option will help you gain more money, a savings account or a fixed deposit? Whilst the answer is obvious – what isn't so obvious is by how much.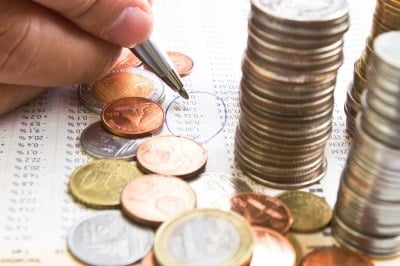 Savings Account
Before you dismiss the idea of savings accounts giving you more savings, it's worth noting that there are some savings accounts with an interest rate of 3% p.a. or higher. Problem is, most of these accounts require that you have a significant amount of savings in your account to be eligible for it.
Bank Rakyat offers an interest rate of 3% for those who save RM100,000 in their account. All savings accounts by Affin Bank have the same rate as their fixed deposit, which is 3.38%, but you will need about RM1,000,000 to be eligible for that and well, not all of us are millionaires.
If all you have is RM5,000, on average most banks give a rate of 0%-1% p.a., with the highest rate giving you RM50 per year with that amount. There are those like the
Alliance Buddy savings account that give you up to 1% with RM5,000. The highest available you can get for your RM5,000 in a savings account is the Hong Leong Junior Savings account with an interest rate of 2.9% for the first RM50,000 although this is reserved for children below the age of 18. Not too sure if your child can have RM5,000 in their account, but if they manage to gather all their allowance savings, presents and ang pows up to RM5,000, they'd be getting an extra RM145 in their account.
So you will get something for your RM5,000 – just not much. Let's look at fixed deposits instead.
Fixed Deposits
Fixed deposits have a higher interest rate with anywhere between 2.9%-3.5%, with some being more. You may find the idea of saving in a Fixed Deposit account a little tougher as you have to keep a certain amount in your account at all time, or else lose out on the higher interest rate. But if you really want to put that RM5,000 away for your future instead, it's a good option. You can always choose 1 month – 3 month FD's for a little more flexibility but rates for these are usually lower than those for 6 and 12 months.
The average fixed deposit rate would be about 3% p.a., especially within the first year. So if you go with this, you would get RM150 for your RM5,000 savings although you can't use that money straight off when you get it. The
Mach Fixed Deposit by Hong Leong Bank gives a high interest rate of 3.7% p.a. and the flexibility to make partial withdrawals. This means you get RM185 a year and that's definitely a higher amount than what any savings account can give you.
Should you get an FD?
Of course, with a higher interest rate, the Fixed Deposit gives you more money. But it's not a good idea if you need to constantly access the money. However, fixed deposits can be opened with as little as RM1,000 and at 3%, you earn RM30 per year just by saving it. In your regular savings account at 1%; you earn RM10, which in the end will be used to off-set the numerous ATM fees you're charged.
The fact of the matter is you do need savings that you don't touch so why not use a fixed deposit that gives you a little extra for saving than keeping it in a savings account which in turn encourages you to spend it by offering easy withdrawals? Of course, you can continue to have a regular savings account for all those usual day-to-day expenses and transactions but as far as savings go – why not make it earn for you?