Whether you're a Small Medium Enterprise (SME) or a Multinational Corporation (MNC) business owner, there are always ways for you to finance your business – be it to boost your capital for business growth, invest in new business ventures, or even to acquire new properties.
But there are quite a few types of business loans out there, and even if you can get advice from your preferred bank on which new and popular product you should apply for, how will you know if it's really the best option for you and your business?
Here's where we can help. We understand how important it is to choose the right loan to minimise the costs (such as the fees and interest charges) and secure your company's financial future. Therefore, we've compiled these four most common types of loans that can help your boost business.
Read Also: What You Need to Consider Before Buying a Property for Small and Medium Enterprise (SME)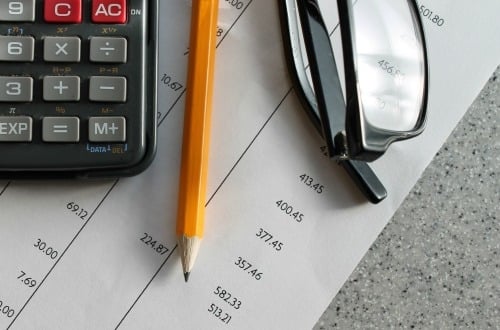 Term Loans
As a business owner, you need sufficient capital to keep your business running and of course, expand it over time. That is why most banks offer term loans that are often larger in amount (compared to other types of loans) with varying tenure. This type of loan is often repaid on a monthly basis within a specific repayment tenure.
Traditionally speaking, there are two types of term loans; collateral and collateral-free term loans. They often work in similar ways (in terms of repayment plan and loan tenure), but the former offers higher loan amounts compared to the latter.
If you're looking for a large business loan amount, try BizPower SME Business Loan by RHB Bank. It offers up to RM2 million loan amount with up to five years of tenure – a great option to kick start your business's growth – provided your SME business has been operating for at least two years. Otherwise, you can opt for BizPower P.I.N.T.A.S by RHB Bank, which offers loan amount of up to RM500,000 without collateral.
If you're looking to invest in a property or refinance your business property instead, perhaps business property loans such as BizPower SME Property Loan by RHB Bank is more suitable for your business needs.
Tip: Long-term loans usually require documentation, so be sure to keep all your important business documents such as a valid business license, permits, as well as tax records in order.
Short-Term Loans for Working Capital
Short-term loans or working capital financing are generally loans that help boost your cash flow to finance your business's daily operational activities (such as staff salaries, daily payables, utilities, and so on).
It's a great help for businesses that have seasonal sales cycle (such as manufacturing or retail companies that can only hit their target sales depending on the season) or businesses that have cash flow problems due to payment delays from clients. There are several types of loans under this category, such as:
Overdraft – It's a type of credit facility or loan that is attached to your business's current account that allows you to withdraw funds beyond your credit limit to help finance your daily operational needs. The overdraft amount will be subject to daily interest charges, though, so be sure to repay them as soon as you can! Some business loans like BizPower SME Business Loan also offer Overdraft facility for when you need the extra cash to run your business smoothly.
Revolving credit – This flexible credit facility allows you to withdraw funds in times of need. There's usually no fixed number of payments, you can choose to either pay the total loan in full by the end of the loan tenure or roll over the loan amount by renewing your loan tenure and pay only the owed interest.
Tip:* Do note that short-term loans for working capitals are typically for low amounts – some are even limited to only RM100,000 – and generally have a higher interest rate than a long-term loan. Although they're a good credit facility to have in times of low cash flow, try not to depend on them too much to avoid high interest charges.
Trade Financing Facilities
If your business involves domestic and international trading (export and import), you might find trade financing useful to help support your transactions. One of the most common trade financing facilities is Letter of Credit (LOC), which acts as a written commitment given by a bank as a method of payment.
Others include Shipping Guarantee (SG), Bank Guarantee (BG), Trust Receipt (TR), as well as Banker's Acceptance (BA). There are quite a few trade financing facilities offered by the banks in Malaysia, including RHB Financial Supply Chain Portfolio Guarantee (FSCPG) by RHB Bank.
Alternative Financing
Of course, by no means are the three aforementioned financing options the ones open to you. As an entrepreneur, you have a plethora of financing alternatives open to you. All you need to do is be more proactive in your research and get creative.
For example, if your business is still young or at a starting stage, you can opt for personal loans, credit card cash advances (just be mindful of your credit card's interest rate), loan from friends or family members, fundraising, or selling your assets.
But, no matter which option you choose to take, be sure to learn all you can about the fees and charges involved to avoid any financial issues in the future. Read the fine prints, ask around, research, and be absolutely sure of your choice before applying for your business loan.
We hope this article shed some light on your search for which business loan is best for you. If you're looking for more tips and insights on how to manage and elevate your SME business, just head to RHB's SME Knowledge Center today!
This article was brought to you in collaboration with RHB SME Banking.