One of the biggest concerns when starting a new (especially SME) business is usually about the office or retail space. Most businesses rent at the beginning, but there may come a time where owning the property would make more financial sense instead of renting and paying off someone else's loan.
After all, you get to add an asset under your business's name. But, before you start dialing your trusted property agent's number, here are a few things you need to consider before purchasing a property for your SME business.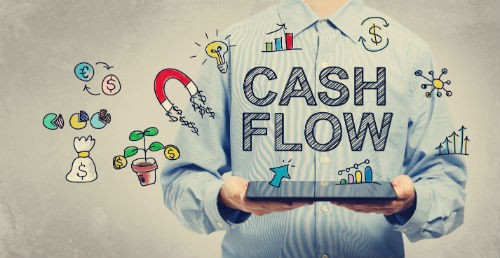 Do You Have Sufficient Cash-flow?
Buying an office lot or commercial lot costs a large amount of capital outlay. The down payment alone will require 20% of the property price, with the remaining 80% on loan. On top of the hefty down payment, you have to take into account how much the stamp duty, documentation, and lawyer fees will add on to your final purchase price.
Say for example you're looking to buy a commercial property that costs approximately RM1 million; the down payment alone will set you back a minimum of RM200,000. You will then have to engage a lawyer for legal documentations, a valuer to ascertain the price of the unit, pay stamp duty, memorandum of transfer fees, as well as miscellaneous charges for utility connection. A ballpark figure for all these additional costs would be around 3% to 5% of the purchase price.
Are You Sure You Have the Right Location?
Before putting down the down payment for your new office or business, you first need to evaluate how much of your business depends on the location. If your business is mostly held online, then any old office (so long as it's convenient to you) would probably do the trick as a future relocation (if your business is expanding or for whatever reason) will do you and your business little harm.
However, if you're setting up a shop for the consumer, the location is key to your business's success. You need to do your research; how dense is the population in that area? Do your products fit the needs of the people living in or visiting the area? Is it sustainable for the long term? Consider all these questions and more before you settle for a location for your SME business.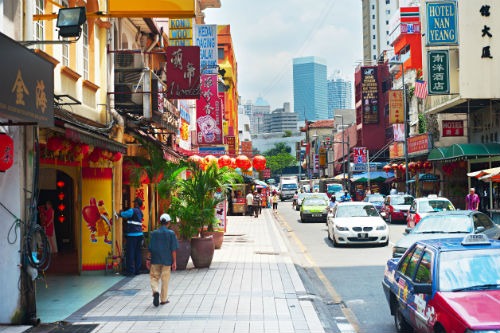 Is It Compatible with Your Business's Future Growth Plans?
When looking at the growth of a business, it is vital to forecast where the business will be in the coming years. It would make no sense to buy a space and outgrow it within the next year or two, as you will then need to spend even more money to acquire a second, larger, space.
On the other hand, it would be extremely unwise to buy a huge office or retail space and realise that your SME business works better as a small boutique store or a kiosk. You would then have a tonne of unused space that will be more of a burden to your finances.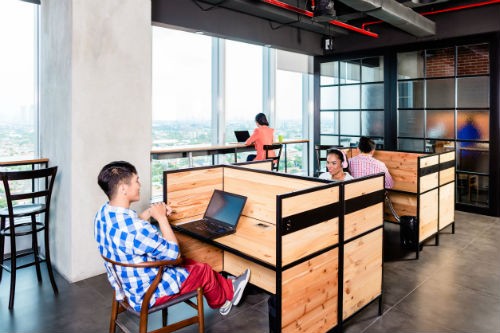 Some Alternative Routes to Look At
If you are looking for office space for your SME business, maybe the best route to go is to rent in a co-working space. These offices are usually fully equipped and carefully designed to fit your burgeoning business needs. Once your business is set on stable ground, only then should you consider buying up a commercial lot to avoid under or over buying space that you would utilise.
Maintaining your own business property might turn out to be a challenging road if you aren't fully prepared, so make sure to also have enough liquid assets and capital to support your SME business for the long term before you turn towards building your non-liquid assets. If you're looking for more tips and advice on how to better manage and boost your SME business, head to RHB's SME Knowledge Center for more articles today!
This article was brought to you in collaboration with RHB SME Banking.