What is a current account?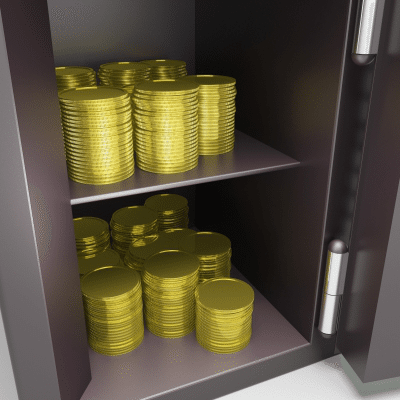 A current account is an account which allows you to make withdrawals and deposit funds. You can make online purchases, debit card purchases, fund transfers, interbank GIROs and general payments like phone bills, credit card bills, and pay for your car loan instalments. Although these functions can also be done by its sibling the savings account, a current account can do one better: it provides cheque payments and bank overdraft services.
The cheque book has long been an important banking tool as it gives security and is easy to carry around. – only the person it is signed to with an authorised signature can cash the cheque. Otherwise, It is pretty much a useless piece of paper!
If you need emergency funding, or just need to leverage on your income, you can apply for a bank overdraft. The amount you can borrow will range from RM250.00 to RM250,000, subject to a credit check. In addition, some banks may require you to secure your borrowings with some collateral, such as a fixed deposit. For example, Maybank will need at least RM10,000 in collateral before deciding to grant you with an overdraft. Like any regular loan, you will also be charged an interest rate on the borrowed cash.
What kind of fees and charges do you need to pay?
Banks love their fees and charges, no doubt about it. Below are the fees and charges that you'd normally expect from a basic current account:
| | |
| --- | --- |
| Service Charge | RM10 every 6 months; or RM5.00 monthly. |
| Over The Counter (OTC) | One-off payment of RM8.00 paid annually or RM2 per transaction. |
| Interbank IBG | Free; or 10 sen per transaction |
| ATM Card/Debit Charge | RM1.00 per transaction. |
| Closing Fee | RM20.00 within 3 months of opening |
| Overdraft Fee | RM10 stamp duty |
| Cheque | RM0.15 stamp duty* |
*To those who regularly make cheque payments, please take note that Bank Negara Malaysia (BNM) will implement a 50 sen charge on top of the RM0.15 stamp duty already charged starting on 1st January 2015.
Here's a tip: You should use Interbank GIRO to transfer money for cheap to accounts in other banks, at only RM0.10 per transaction, it will save you a ton compared to paper-based payment methods. It allows you to transfer funds through electronic banking channels such as internet and mobile banking, corporate e-banking, bulk electronic payments and payroll files. This method is safe as the payments will be constantly monitored and controlled by the bank.
You can enjoy free IGB transactions with a certain amount of balance in your account, depending on your preferred bank. Your payment will be transferred on the same day if you make it before 12.30p.m., on a working day. How's that for efficiency!
Should you use a current account?
It all boils down to your needs. If you own a business, you probably would need to use a cheque book to make large payments. Even if you need to make immediate payments, a current account will also provide automatic bill payments via phone or internet banking.
Many current accounts also offer attractive interest rates, such as the RHB MaxCash and the CIMB Money Multiplier, but only for high deposits – so if you have tons of cash to store, might as well deposit into a high interest bearing current account. That way, you can make cheque payments, overdraft when you're strapped for cash, and still grow your wealth!
How do you apply for a current account?
Anyone who is 18 years old and above can apply for a current account. Just head on to the nearest bank of your choice along with your Identification Card and starting deposit for account activation. The amount to deposit can be as low as RM1.00, but be sure to check the rates online before you head on to your nearest branch. Luckily for you, we have a current account comparison tool to help you do exactly that!