If you're one of those geniuses who can drive both a manual transmission and an automatic, which would you choose to buy based on pocket-friendliness? We've got the numbers to help you figure it all out! To that end, we looked at car price, fuel consumption efficiency as well as maintenance costs to see which category of transmission vehicle wins.
To compare, we've chosen four cars randomly, with zero favouritism; the Perodua Myvi, Perodua Axia, the Toyota Vios and the Proton Saga. Now let's put them to the test!
| Car Make and Model | Price in RM (West Malaysia) | Maintenance Cost in RM (Service at 50,000km) | Fuel Consumption |
| --- | --- | --- | --- |
| Axia 1.0 Standarad G – Manual | 32,127 | 182 | 21.6 km/l |
| Axia 1.0 Standard G – Auto | 35,127 | 182 | 20.1 km/l |
| MyVi 1.3 Standard G – Manual | 40,862 | 154 | 18.1 km/l |
| MyVi 1.3 Standard G – Auto | 43,862 | 154 | 16.7 km/l |
| Vios 1.5 J – Manual | 77,980 | 280 | 17.2 km/l |
| Vios 1.5 J – Auto | 81,880 | 280 | 14.9 km/l |
| Saga SV – Manual | 33,438 | 359 | 16.7 km/l |
| Saga SV – Auto | 36,438 | 203 | 15.8 km/l |
*Figures have been rounded off and are sourced from the official websites of Perodua, Toyota, and Proton.
It's important to note, while all care has been taken to provide you with the most accurate information available at the time of writing, do contact your dealer for personal estimates. Now, let's look at what the figures mean!
Car Price
Based on the brands and models surveyed, all manual transmission versions registered a lower price range with the excess averaging around RM2,000 to RM4,000 in its individual variant.
Fuel Consumption
Manual cars are on average lighter than its auto counterparts and are sometimes fitted with fewer bells and whistles. Thus, the energy needed to power these cars tends to be lower as well. All the cars reviewed here show lower fuel consumption for manual transmission cars as expected.
Maintenance Costs
The service fees for the automatic and manual transmission of Axia, Myvi and Vios models are the same (as are the costs for standard parts replacements). The Saga on the other hand, shows servicing will cost more for the manual at 50,000km. Clearly, the brand, model and usage needs of the driver are a better determiner of cost than transmission in this case.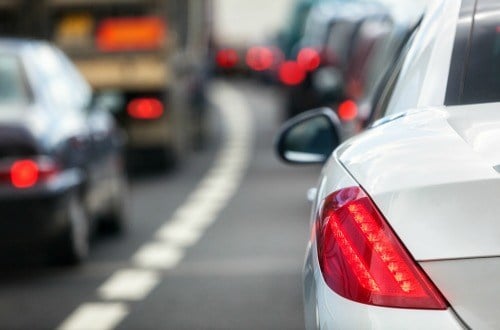 Other Factors to Consider
Even though it's clear that manual transmission cars have the propensity to save you more money, your level of ease when driving shouldn't be overlooked. Sure, automatics are generally more expensive to buy and maintain but to some, the relative effortlessness of driving in traffic-ridden city roads may compensate for the added costs.
Are you in the market to purchase your very own ride? Then do give our car loan comparison page a look-see to find a financing package that really drives you, pun intended!