So you've been earning a decent paycheque for the past 6 months and the question now arises: which big purchase should you make? In the quest to get settled (the home, the car, the spouse and white picket fence) the question then becomes, which to buy first? Many people have their theories on what you should or should not do but let's look at plain facts.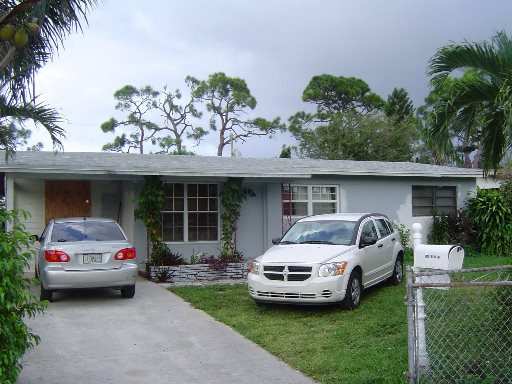 Buying a House vs Buying a Car
| | A Car | A House |
| --- | --- | --- |
| Base Price | RM35,000 | RM300,000 |
| Downpayment | RM3,500 | RM30,000 |
| Monthly installment | RM400 | RM1,550 |
| Interest rate | 2.6% fixed (usual rate for new car) | 4.65% reducing balance |
| Loan tenure | 9 years (max) | 35 years (max |
| Other costs (monthly) | RM300 (petrol), RM50 (maintenance + road tax) | RM300 (utilities), RM200 (maintenance) |
| Asset | Will Depreciate | Will Appreciate |
Figures in the table above are minimum prices of a new vehicle and home.
The table isn't exhaustive but it gives you an idea of what to expect with the purchase of either asset. A few obvious pros and cons stand out. Cars have a lower amount of upfront cash needed to purchase; it aids mobility increasing job prospects and the shorter tenure makes it a shorter, less scary commitment. The downside is that it is an asset that depreciates and will need to be replaced much sooner. A house on the other hand appreciates in value and in the majority of cases you won't need to ever buy another one (unless you want to upgrade!). The downside though, is the high starting cost and the long repayment tenure that ends up locking people into almost lifelong loans that need to be paid no matter the economic changes or instability (the likelihood of which, is greater in 30 years than in 9).
So which should you choose?
There are many schools of thought and opinions on this. Some say that you should ditch the cool ride dreams and save up for your home. Once you have the home, and most likely a bigger paycheque, you can then buy a car. Looking at the long loan period, you want to start as early as possible. But there are some others who disagree.
The 'Car-Buying Camp' say that by the time they save enough for a downpayment; the houses they aimed to buy would be so much more expensive; they would not be able to afford them anyway. In such an instance buying a car is preferable as it is a means of mobility and it's easier to rent a home than rent a car or rely on an inadequate public transport system.
There are actually no right or wrong answers to this question. Whilst many personal finance gurus will urge you to choose the house; there remains the risk that when a person who is not ready for the financial commitment of home ownership buys a house, there is a higher likelihood of loan default and other financial mishaps occurring. It's not an exact science but buying a home is a bigger commitment than buying a car (though both can be expensive choices!).
In the end, it's a difficult question to impose one answer on and the real response would be that it is based on your needs; lifestyle and financial capabilities. But be that as it may; these questions should help you make a decision.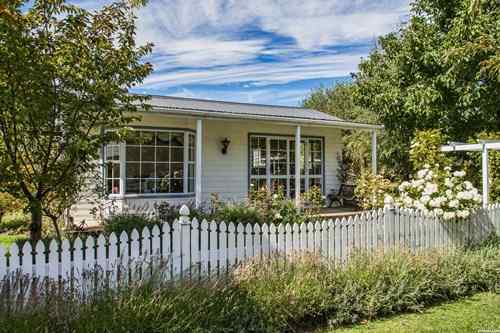 1. Which Do You Need More?
If you are able to stay with family or rent cheaply with roommates but then need to make a long commute to work; the car may be something you need more. On the flipside, if you do need a home in a new city where you intend to build a career or a family, renting for the long-term may not be the most cost-effective decision. Ultimately, your life should be enriched by the choice you make and not the other way around. Of course, if you find you need both, then perhaps the next question will be more helpful.
2. Which Can You Afford?
Have you already saved a substantial amount for a downpayment? Would you be able to afford the monthly installments and maintenance costs? Sometimes, we may want many things but the truth is; we can't afford it! Check your finances and make a decision based on the money you earn now and not what you hope to earn in future.
3. What is Your Preferred Lifestyle?
For some people, the thought of renting a home is not at all a problem but they loathe the idea of living on public transport. Whilst we don't mean that if you choose to buy a car now; you will never afford a home, it does take longer to save up for a home downpayment when you have a hire purchase to pay. Yet for some others, the fear of being 'homeless' drives them to forego the car in favour of the owned home. Which one is you? The major factor in making a decision that involves such a large sum of money – is to ask yourself what you want for your future.
4. How does your credit score look?
Getting a home loan approved is a much bigger deal than getting a car loan approved. As such, you should have good standing with the credit bureau. Sometimes, having no score is a problem as the banks have no indication as to what kind of a paymaster you will be. As such, in some instances, it may actually be helpful to have a car loan in your name which you regularly and diligently pay down as opposed to nothing at all.
Maybe it Doesn't Matter?
In the formulating of personal finance practices we make many assumptions. We assume our homes will always increase in value and that we'll always have enough to make our mortgage payments. We then assume that we don't need a car and that public transport will always help us get to work. What if we assume that it doesn't really matter which you choose first and inevitably; you will be able to own both a house and car?
This falls back on the assumption that salaries should in general increase as years pass and the prospect of marriage enables a couple to purchase a home collectively making it more affordable. Even if you've chosen to buy the home first – a second household income may help pay for an additional car whilst supporting part of the home payments. So just maybe, the answer to which you buy first doesn't really matter.
In the end, the best thing you can do when making this decision, is to do what is best for yourself and your budget.