The world of online shopping is an answered prayer for lazy bums across the globe. You can shop in the buff and no one would even notice (we hope)! Tagged as convenient, easy-breezy, and (generally) fast – more shoppers are keen to beat the heat, traffic jams and crowd woes by switching to online shopping instead. Heck, you could order a pack of baby diapers alongside a fresh slab of succulent meat for dinner and a nice pair of pants in the time span of 15 minutes.
Who wouldn't say no to that?
But there is a yang for every yin, and online shoppers should know the hazard of exposing their credentials and credit card details online. Is it safe? What can I do if my shipment does not arrive? How do I make a complaint? I bought the wrong shoe size, what now?! Worry not virtual shoppers, we've got every pixel of online shopping covered in this guide. Read on!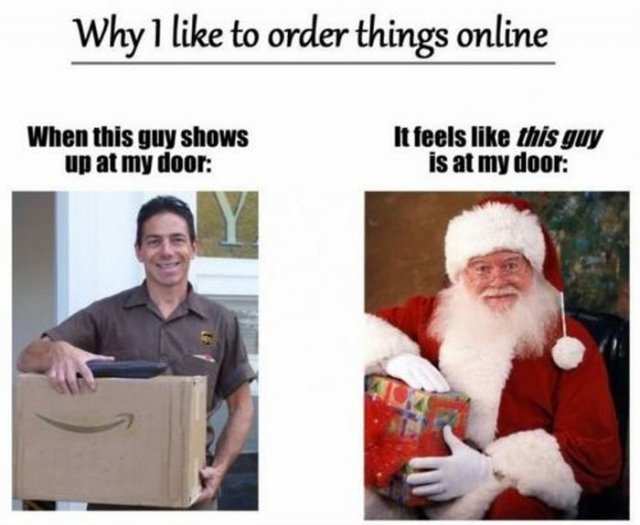 Part I: Shopping
How to Start
Assuming that most people don't live under a WiFi enabled rock, shopping in a virtual store is no different than a packed mall – you find the things that you like, add it to cart, then proceed to the payment channel. In the case of eBay, you bid for the items you want and hope that you get it. In the end, all that's left is to wait for your shipment to arrive.
Sounds easy, right? That is, until the shipment that you're waiting for does not arrive at your doorstep, or worse, you noticed that someone's been abusing your credit card and it ain't you.
Avoid crying over spilled milk by…
To avoid the worst case scenario, purchase only at legitimate online shops. Although they are not 100% perfect, big players like Lazada, Zalora, and Amazon are pretty safe, scam-wise. It's not to say you should avoid smaller stores altogether; but do give lesser known shops a second look – check for customer reviews if available, payment methods, and safety features (we'll explain more in the next part!).
Also, it is important to set the eager-beaver feeling aside and read up on the terms and conditions and FAQs before purchasing a single item. For example, the delivery time and costs, product measurements, refund, and sizes (for apparel).
For avid fans or collectors who use online shops like Mudah.my and eBay to purchase their goods, take extra precaution to avoid fraudulent online sellers:
If the price is too good to be true, it may be the case. Avoid online banking and push for a cash on delivery (COD) to inspect the item (within reason of course! You can't expect to do that if you live in Kuala Lumpur and the seller is in South Africa). The cardinal rule of "don't be an idiot and agree to meet up at the back alley of some obscure street" also applies.
Google the phone number or email given; if it's a scam, it might pop-up somewhere on the search page.
Have you Been Duped?
An honest mistake, or have you been duped by a sneaky online seller? Some of the most common complaints when it comes to online purchases include:
Items not delivered – and the buyer can't track down the delivery status.
Buyers receiving goods that are either less valuable than those advertised or significantly different from the original description.
Failure to disclose relevant information about a product or the terms of sale.
How to Lodge a Complaint
You have called the seller; wept for days; regretted your purchase decision, and threatened to sue. Yet, the seller still fails to deliver your purchased item to your doorstep / give you a refund / exchange your item until this day. This calls for a complaint! When negotiation flops, it is best to lodge a complaint to the Tribunal for Consumer Claims Malaysia or the National Consumer Complaints Centre and take matters from there.
Part II: Payment
Ah, here comes the most important aspect of online shopping – the payment. There are several ways for a patron to pay when shopping online;
Cash (Interbank Transfer / COD)
Debit or Credit Card
PayPal
Cash
We don't mean to create a sense of distrust between the buyer and the seller, but safety measures are necessary (we blame you, internet fraudsters!). As a rule of thumb, push for COD especially when you're purchasing items from online shops located in Malaysia. Online bank transfers are always a risk so check the credentials of a seller thoroughly before banking any money in. Cash is hardest to retrieve once paid.
Online payment with a debit or credit card – how do they work?
When making a payment online, you are usually required to insert your full name, address, and debit or credit card information – don't be alarmed, these are all pretty normal. But before you do so, look for HTTPS:// on you URL browser. The Hypertext Transfer Protocol Secure (or HTTPS) plays a big part in keeping your information safe during e-commerce transactions, so make sure that you see these initials before divulging your personal information online.
This is roughly how an online payment works:
Secure Payment Gateways
Payment gateways like iPay88 act like a cashier for most of these internet merchants. In the case of iPay88, it is supervised by Bank Negara Malaysia, regulated under Malaysia's Payment Systems Act (2003), and is PCI DSS (Payment Card Industry Data Security Standard) compliant. The more secure and regulated the payment gateway, the more protected your financial details are during transactions and under the law. But wait, it gets better….
Maybankard Secure Online Shopping (MSOS), CIMB Secure ePay, Verified by Visa, and MasterCard SecureCode are all safety features which give an extra level of protection for buyers. Upon submitting credit card details, buyers are required to further key in a one-time password sent by the bank to the buyer's phone number.
How will this help? This code is only known to the bank and the buyer; the validity of this one time code is also very brief (about a minute). Without this code, the payment will be cancelled. So before you purchase anything online, ensure that you have registered your phone number with the bank to ensure a smooth payment with your card.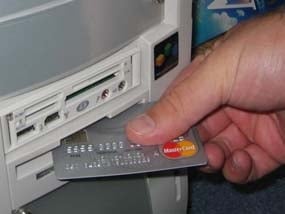 PayPal
Those who lust over eBay will surely have a PayPal account. In case you don't know, Paypal is a convenient means of payment which links your bank account, debit card and credit card and stores all the relevant information. So instead of using your credit or debit card, you can pay through your Paypal account.
It is not 100% fool proof, but Paypal process your payment without releasing any financial details to the merchant. The sellers and recipients can choose to transfer funds from Paypal to their bank account or credit card, or choose to use their Paypal balance to pay online.
PayPal guarantees protection of your purchases as well. They guarantee a 100% protection against unauthorized payments sent from your account. This is done so because Paypal sends an email confirmation for every account transaction. If you receive confirmation of a transaction you don't recognize, their 24/7 customer support team will help you sort out the situation. If you report an unauthorized transaction within 60 days of the transaction, Paypal will cover the full cost.
Paying with Paypal also gives you access to a dispute resolution forum called Resolution Centre. There, you can file claims against these items:
A physical good that you paid for but never received.
A physical good you purchased on eBay that is significantly different than what was described in the listing.
Other popular alternatives to PayPal include – Google Wallet, Skrill, and Paymate.
Protect yourself Against Online Fraud
Despite these protective measures, innocent buyers like you and I are still prone to online thefts and scams. So let's be less Cher Clueless and more Sherlock Sharp when it comes to online shopping. Protect yourself against shopping and online fraud with these handy tips:
Check the item's description carefully and ask the seller questions if you're not sure of something.
Be extremely careful when buying things from people with little or no selling history.
Be aware of phishing emails that look like they come from the online auction or payment site you're registered with, asking you to update your account details or re-enter them because your account has been suspended.
Check the URL in the web browser. A tactic often used by fraudsters is to change the address very slightly.
Don't be gullible – a shady person offering the original iPhone 6 for RM5,500? Let's not go there. Just wait for the model to reach our shores lah!
Use strong passwords with a good combination of letters. An online thief is like the wolf in sweet grandma's clothing – it could even be your dear sister who's broke and in need of new clothes. So the more random the password, the harder it is for hackers to harm you, my dears.
Avoid making purchases from public computers or hotspots as this makes it that much easier for the baddies to manipulate your accounts.
How to Lodge a Complaint
Agh, somebody has been using your credit card! First things first, call the bank immediately and lodge a complaint – if the bank advises you to cancel your card, do it. For those who fail to find a mutual solution with the financial institution, our partner at RinggitPlus will tell you how to lodge a report against a financial institution.
With these tips in mind, we wish you a safe shopping trip!