You don't have to go broke to stay pretty! Find out how to get your money's worth when shopping on the internet for beauty supplies.
Most of us get our mid-range makeup at a pharmacy or beauty store which isn't always too costly, especially when a sale is about. But when it comes to the good stuff i.e. branded cosmetics that are imported from overseas, the price tags attached can be quite a paycheque guzzler. It's not uncommon to see a branded shade of lipstick sell for RM200! So what's the alternative? All signs point to going online!
Is Buying Makeup Online Really Cheaper?
This depends on where you get your makeup; for instance, if you were to buy from an international online store, the cost of delivery alone might send you back to square one.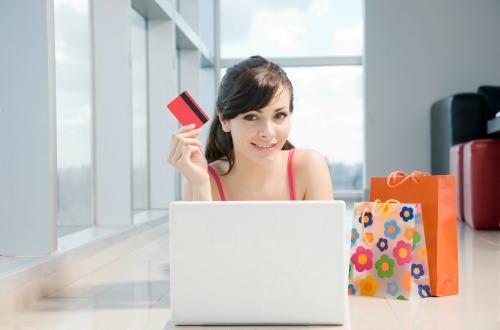 Instead, buy your makeup from a local online merchant like BestBuy World Malaysia where shopping during 'happy hour' gives really big discounts on branded items. We found that Clinique Lash Power Mascara retails for RM71.00 in stores, but sells on this site for only RM35.
Other online venues to try are Zalora, Hermo and Colours Cosmetics that consistently yield nice discounts and provide free shipping when a minimum order (typically around RM70 to RM150) is placed. We can't say 100% that all makeup is cheaper online but a lot of it sure is.
Stocking Up on Makeup Essentials
While makeup necessities vary between individuals, you can never go wrong with basics like black eyeliner, mascara, and clear lip gloss. What's better, these are much easier to buy online, just be sure to read reviews for more information on the product's effectiveness and suitability to your skin.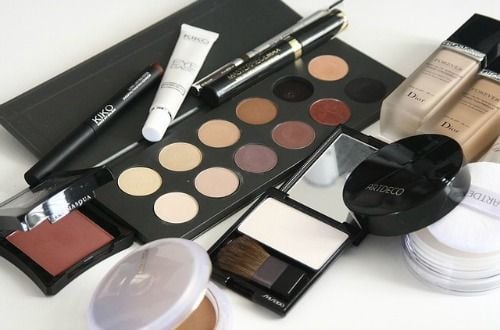 Makeup like concealer and foundation can be a tricky online purchase but with a colour swatch gallery like Temptalia, you now have the tools you need to find a perfect match, even online. Use the Foundation Matrix to find shades from other brands that match as closely to your current product or simply discover your ideal colour from scratch.
Here are two more important tips to follow when you shop online:
1. Compare Prices
You might get the stink eye from salespersons as you jump between makeup counters, scrutinizing price differences, and working up a sweat. Still, it might be worth the effort because as mentioned, buying online may not always be cheaper. So it's good to know which items are better to buy direct and for which to go online.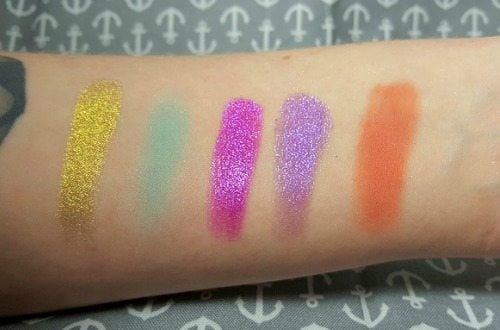 Remember to also compare between websites for the best deal not just in terms of price but also for shipping rates and expediency as well as favourable return policies.
2. Authenticity
Caution is warranted if online prices vary too much especially if between internet suppliers; it might be a sign of counterfeiting or of your discounts being exaggerated. What you can do to avoid being duped is to choose reputable online suppliers and not rush to buy overly expensive items or too many products on your first go.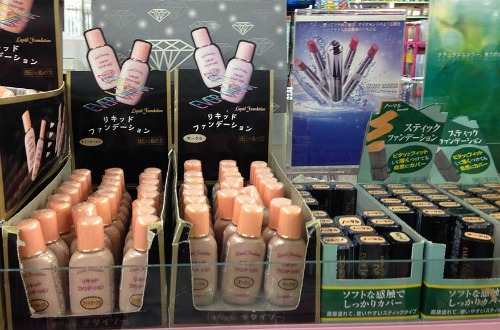 This way you can test for quality and fit before you part with more cash. In addition, do read reviews from other customers and not just from the vendor's site; run a Google check to see if feedback about them appears elsewhere.
To enjoy more discounts, cash back rewards and security when shopping online, make sure you have an awesome credit card in your arsenal. Don't have one or looking to switch? Then do come by our very helpful credit card comparison page to discover the prettiest card in all the land!
Have anything to add to this article? Do share your thoughts with us in the comments section down below!