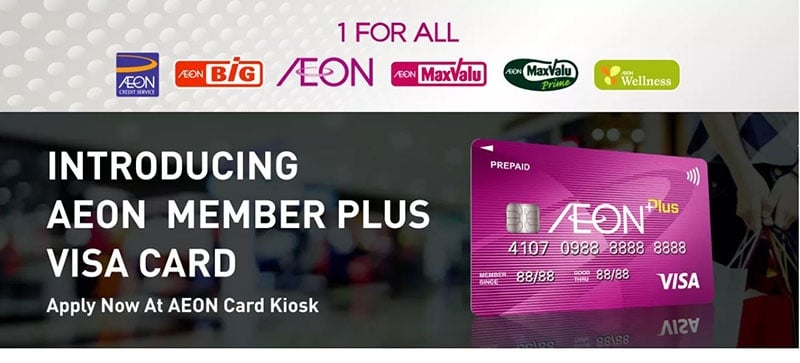 AEON Group has announced that its new AEON Member Plus Visa Card and AEON Wallet are now officially available in Malaysia. Both products are designed to encourage cashless transactions, supporting Bank Negara Malaysia's vision of a cashless society.
Originally announced in Malaysia back in June, the AEON Member Plus Visa Card combines an AEON membership card with a Visa prepaid card, simultaneously reducing the incidence of forgetting to bring your AEON card and the number of cards you carry with you. It also comes with additional benefits for members, such as double reward points, discounts and privileges, as well as making payment thanks to the prepaid functionality. Besides that, the card also supports Visa payWave for faster transactions.
If you already own an AEON card, you can now convert the old card to the AEON Member Plus Visa Card for free. The group aims to go through a complete membership conversion by 2021 for all membership cards under AEON.
Interestingly, the card is also available for Singaporeans who come to Malaysia to shop on regular basis, especially in Johor, and the transaction fees will be kept minimal. "The card transaction effected in the currencies other than the ringgit will be debited from the card member account after conversion into the local currency at a fee of one per cent and conversion rate determined by Visa," said Kenji Fujita, managing director of AEON Credit Service (M) Bhd..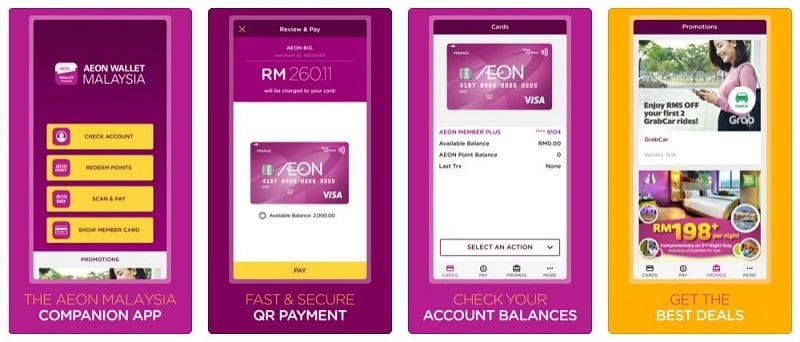 Meanwhile, the AEON Member Plus Visa Card is linked to the new AEON Wallet, an e-wallet app that allows customers to pay via QR code at all AEON retailer outlets including AEON, AEON Big, AEON MaxValu, AEON MaxValu Prime, and AEON Wellness. Like other mobile wallets, payment transaction history is contained in the app, negating the need for paper receipts.
Finally, there is a wide range of ways for users to top-up funds into the prepaid card and e-wallet. Users can go online and top up via internet banking as well as the Aeon Wallet app, or simply walk to any AEON retailer outlet cashier counter or AEON Credit Service ATM. The AEON Wallet app is now available for download on the Apple App Store and Google Play Store with top up limit of RM10,000.
(Sources: The Star, Malay Mail)