Share everything with the love of your life? Ever think about sharing a bank account too?
Many couples enter into marriage (and some even into steady relationships!) sharing joint bank accounts. If you are aspiring to do the same in hopes it will tidy up your financial management – you'll want read on.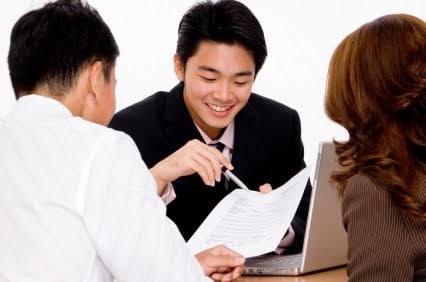 What is a Joint Account?
You probably know the answer to this, but just in case you didn't, a joint account is much like a regular savings account, but where two or more people have access to withdraw and manage the money in the account.
Seems simple enough, but is it a right fit for you and your spouse?
The Pros and Cons to Owning a Joint Account with Your Spouse
There are many upsides and downsides to utilising a joint-account, here's a few for you to consider.
Pro 1 – Earning More Interest
Putting your money together will obviously mean a bigger sum that allows you to access better interest rate tiers or accounts with banks.
Moreover, if you need to save quickly for a nice holiday or other big event, you'll accumulate your funds in a shorter timespan when diligently making deposits together.
Pro 2 – Know the (Full) Condition of Your Finances
Combining your money gives you a better idea of your family's financial state. It provides you the opportunity to be proactive and make changes early on rather than at the last minute when circumstances are dire.
Furthermore, a joint-account keeps both spouses in the loop, helping you track your money. This could function as a check-and-balance to prevent any one party from bleeding the account dry.
Pro 3 – Borrow More Money
If you're looking to take out a loan, showing healthy pooled savings may help you gain greater financing. A fat bank account is a confidence booster to banks in that it shows you have a good habit of saving and are financially liquid as well.
Pro 4 – Better Money Management
By merging deposits, you'll make it easier to cover monthly expenses with more accessible cash. In addition, you can further simplify your life by setting up auto-debit payments from this account to pay bills without the fear of going into overdraft.
Sounds good, but before you head on over to the bank, hand-in-hand and declare financial love for each other, take a look at our list of cons to see both sides of the coin.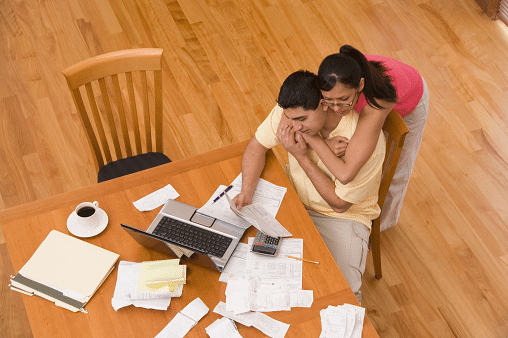 The Downsides to Sharing a Bank Account
Of course, deciding to merge your money isn't completely a bed of roses. There are some niggling negatives you'll have to deal with.
Con 1 – Lack of Financial Privacy
Sharing an account means you're also sharing all information with regards to your financial activities. Though some people may accept this as part of marriage, others may not appreciate having zero privacy.
This is of course, based on the assumption that you do not have a separate personal bank account, choosing instead to use your joint account for all your banking needs.
Con 2 – Freezing of Accounts
Accounts may be frozen for several reasons, namely the death of one or both account holders, divorce and bankruptcy. When the account is frozen, no one is allowed to make any withdrawals until the issue is settled.
Be sure to check if your account has a Survivor Clause in place, as it still enables the surviving account holder to withdraw money in the sad and unfortunate event of death.
Con 3 – Access and Security Issues
For the most part, a joint-account gives both holders equal access to withdraw from the account, unless otherwise stated. However, this also means that realistically, either one of you has the ability to drain the account without the permission of the other.
Again, since both have access, security could be a cause for concern, because now more people are responsible for one account. Any act of carelessness (e.g. losing your debit card or becoming a victim of online-banking fraud) from one party could result in both suffering the consequences.
Con 4 – For Better and Worse
Seeing that both of you own the money in the account, if either one has accumulated heavy debt or is a sole proprietor who needs to make good with creditors, assets like the money in your joint account is liable to be used for the settlement of debt incurred.
This means that the sin of one could end up the baggage of both so do understand the repercussions of joining up.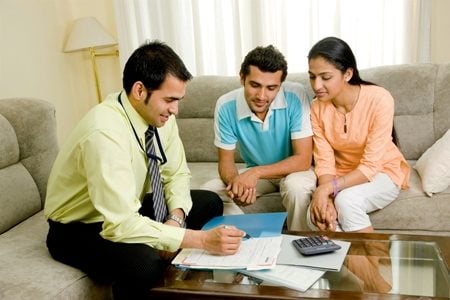 Should You Do it?
"Honesty is the best policy – when there's money in it", said Mark Twain, and he wasn't lying. In order for a joint account to successfully work, 100% truthfulness at all times from both parties is an absolute must, because as mentioned above, the liabilities involved will affect both husband and wife.
In that same vein, spouses who put their money together can make managing family finances much simpler. Nevertheless, we'd be hard-pressed to actually answer this question for you, so here's our checklist to help you decide for yourself.
You can consider having a joint account if you and your spouse.
1) Have clear rules from the get-go regarding how much each shall deposit and can use at any one time.
2) Understand all the bank's flexible and inflexible terms and conditions.
3) Write a comprehensive will that includes specific distribution of the money in your joint account (especially if a survivor clause is not in place).
4) Define the specific uses of the account. You could also opt to have your own personal account beyond the joint account you share with your spouse.
You may not want a joint account if you and your spouse.
a) Constantly disagree on financial activities and how money is being spent.
b) Do not have a monthly budget.
c) Are in heavy debt (one or both).
d) Have trust issues when it comes to money management.
e) Are simply not comfortable with the idea of sharing in such a way.
If you've decided to go ahead and open a joint account, look around to find the savings account with the best facilities, services and offers. This way you can make the most of a joint-account and fully reap the benefits of having robust savings.
Why not try our savings account comparison page to find the one most appropriate for you and your spouse? It's much easier than hunting on your own.