Whether you're freelancing, consulting, or running your own business, applying for a loan when you're self-employed may be slightly more trying than if you were an employee at an established company.
Sure, you may be raking in the big bucks – more than what you made back when you were working the 9 to 5 – but most banks and lenders tend to be more cautious towards self-employed applicants. It may not be obvious to many, but banks and lenders look for consistency in income in order to be sure that you're able to pay them back during your loan tenure.
But, getting a loan when you're self-employed is not impossible. In fact, many have gotten their loan applications approved before you. Follow our tips on how to increase your loan approval chances when you're self-employed below and you just might your loan application approved too!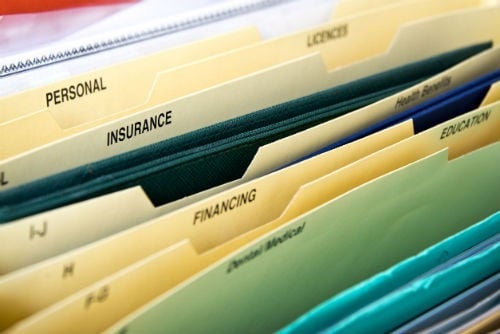 1. Keep Organised Financial Records
When you're running your own show, it's easy to get complacent and lose track of where your hard-earned money went to.
But this is not a habit you'd want to keep if you want to look good to the banks and lenders. Keep a folder for all your important financial documents, such as income tax documents, business banking statements, as well as other proof of income.
If you own a business, be sure to register your business with Suruhanjaya Syarikat Malaysia (SSM) and keep all your registration documents and certificates. Always update your folder with the latest copies so you'll always have it on hand when the bank or lender asks you to provide your proof of income or business.

2. Open a Current Account
Although this is not a standard (and proven) practice, banks and lenders tend to take self-employed loan applicants more seriously if they have a current account – particularly if it's registered under your business or company.
If you're running your own business, having a current account makes it easier for you to track and facilitate your transactions – not to mention that it may help you appear more stable to the eyes of the banks and lenders. Don't have one yet? Take a look at our comprehensive list of current accounts that are being offered in the market on our current account products page now!
If you're freelancing and aren't keen on opening a current account, try opening a separate savings account specifically for your income and work spends so it's easier for you and the banks and lenders to see the frequency and average amount of your income.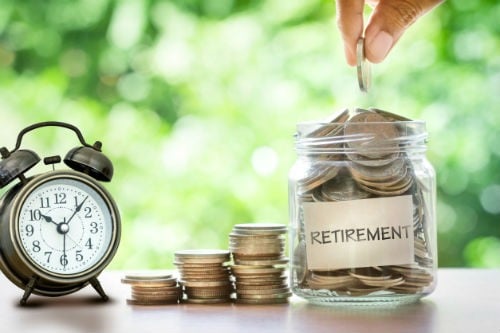 3. Contribute to EPF
While it's not mandatory for you to contribute to the Employees Provident Fund (EPF) if you're self-employed, it helps to strengthen your financial track record to the eyes of the banks and lenders. It lets them know that your finances are stable enough that you're able to make contributions to EPF, as well as letting them know that you care about your monetary future.
Besides, you can withdraw the money from your EPF account when you retire or when you want to purchase a mortgage – it's a win-win.
Want to know what else you can withdraw your EPF for? Take a deeper dive on the subject by reading our Everything You Need to Know About The EPF article.
4. Get a Guarantor Who Has a Strong Financial Background
Having a guarantor – such as your family member or close friends – who has a strong financial background could help boost your loan application. He or she should be someone who has a solid employment and financial record, as well as a healthy credit score to help reduce your risks as a self-employed applicant.
Just be sure to make your loan repayments on time so that you won't damage your guarantor's credit record.
5. Choose a Bank With Experience in Lending to Self-Employed Applicants
Not all banks and lenders are comfortable with lending to self-employed applicants, so it's better to save your time and approach those that have experience in helping those who are self-employed. Keep a look out for banks and lenders who offer flexible repayments, accepts alternative income documents, as well as competitive interest rates on their loan products.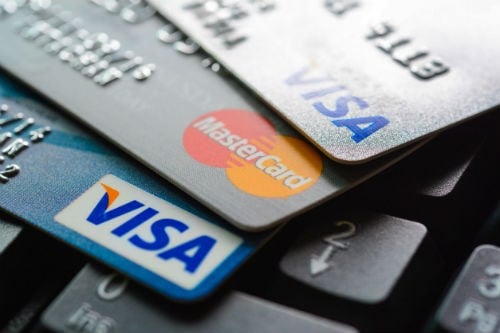 6. Have a Prior Credit History
In order for a bank or lender to know how good you are with making your payments on time, it's wise to have a credit facility – such as a credit card – for them to refer to when deciding on whether to borrow you money.
If you already have a credit card, be sure to pay your monthly bills on time and keep your credit score at a healthy level. Keep your monthly balances as low as possible – or pay them all down – and try not to max out your credit limit.
If you don't already have one, there's still time for you to apply for a credit card and kick-start your credit record. Have a look at our comprehensive list of the best credit cards in Malaysia and apply for the one that suits your spending habit without having to even leave your seat!
Have you ever applied for a loan when you're self-employed? Do you have any tips to share to help other readers with their applications? Share your experiences and thoughts with us in the comment section below!