If you've always dreamed of owning a home but have been unable to afford one thus far; the PR1MA scheme may be exactly what the contractor ordered. New phases have just opened for booking that includes property in Johor, Malacca, Seremban, Kuala Lumpur and Kedah to name a few. If you're interested to get your paws onto one of these rather well-priced pieces of real estate; read on for a quick guide on how PR1MA works.
Who or What Are They?
The PR1MA body was formed under the PR1MA Act 2012 to plan and build affordable housing units for the middle-income Malaysian. The Affordable Housing Guys is who they are and hopefully they keep to that purpose. The houses they build will be in selected prime urban locations and will cost between RM100,000 – RM400,000 with RM250,000 being the most common price point we've seen to date.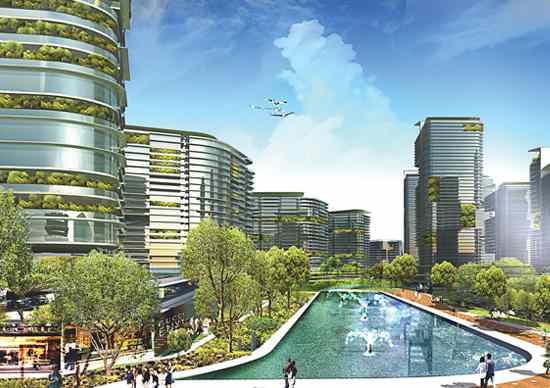 A CGI rendition of a PR1MA Home taken from their website.
Great, Can I Sign Up?
The scheme was created to help middle-income households buy property. As such, it's not open to everyone. In order to score yourself a bid to buy one of these lots; you'll have to first be eligible to bid. Eligibility is decided based on income and a few other factors as per below:
1) You must be Malaysian (sorry, our foreign friends);
2) You must be above 21;
3) An individual (if single) or combined (if married) household income of between RM2,500 – RM10,000;
4) One or both of you collectively own no more than 1 other property (sorry, scalpers).
If you fit in with the criteria above, you can safely call yourself middle-income by PR1Ma standards and apply!

How it Works
Once you know you are able to apply; you will need to register an account with PR1MA on their website. You will need to provide them with your EPF number, LHDN number, employment details of your spouse and other property owned if you have any of those things. The latest month's payslip and a copy of your IC will need to be scanned and appended. Once you've successfully applied on site; you will then be notified if any new property launches happen (like the one going on now!) and if you see any you like you can cast your ballot!
Casting your ballot doesn't mean you will automatically get to purchase the house you've chosen. Once PR1MA has verified your eligibility; a balloting process will be conducted and if you are successful; you will then be free to select the bank of your choice to provide you the loan you need to buy the property.
PR1MA Home Loans
Although you are free to choose any bank you like; PR1MA does have a panel of appointed bankers offering special promotional home loans to help you pay for your new home. There is also a Rent-to-Own scheme for customers unable to secure a home loan courtesy of the revamp efforts in Budget 2015. You will be allowed to 'rent' the unit for up to 10 years with an option to purchase after, but this scheme is only for those who qualify.
Some Other Things To Know
Before you rush off into the sunset with your application, here are some other tidbits of info you should know:
1) There is no registration fee as such to buy PR1MA property, so if someone is asking, they're likely lying! Don't bother with an 'agent' or third party where PR1MA is concerned.
2) Yes, you can buy PR1MA property as a SECOND Home!
3) If you are a couple applying to buy the PR1MA property collectively; only one of you need register and cast a ballot.
4) PR1MA properties can be either Leasehold or Freehold depending on the land upon which it is built. To be sure, do read the details of the property carefully!
Ready to own? We're willing to wager these houses are going to go pretty quickly.