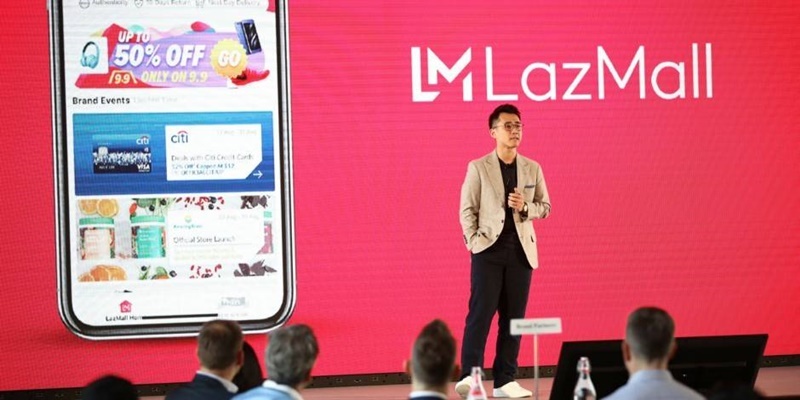 (Image: The Star)
In a bid to increase customer satisfaction, Lazada has introduced the LazMall Guaranteed Delivery policy, a fast delivery service that features a compensation in the case of late deliveries.
Under this policy, customers will be promised a delivery date on the Order Confirmation page when they purchase from LazMall sellers covered by LazMall Guaranteed Delivery. Should the order fail to arrive by the promised date, a compensation of RM5 will be automatically credited to the customer's Lazada Wallet within 24 hours from the Delivered status. The customer will not be required to file any claims.
"Urgency has become a necessity in fast-paced lifestyles, and we want to meet the needs of our customers by providing certainty in our delivery services so that they are assured that their items will arrive on time," said Lazada Malaysia Chief Executive Officer, Leo Chow.
That said, there are conditions to the LazMall Guaranteed Delivery policy. The policy is extended to selected items, including popular products from categories such as electronics, mother and baby, and home appliances. Products covered by the policy will be represented by either one of these icons on the product page:

Lazada has also noted that only one compensation is applicable per order, with at least one package covered by the policy. This means that if an order is split into several packages, and more than one of the packages arrive late, the customer will only be compensated once.
Compensations are also exempted under other various stipulations, such as in the event of incorrect or incomplete delivery addresses, failure of payment, and unconfirmed orders. Customers will not be compensated either if they are unavailable to receive the delivery or if the delivery cannot be made for reasons beyond Lazada's control, such as natural disasters or riots.
The LazMall Guaranteed Delivery policy is currently applicable only to deliveries within the Klang Valley, but Lazada is keen to expand it nationwide. It is the third special policy from Lazada, besides two other promises, 100% Authentic and 15-Day Returns.
(Source: Lowyat.NET, New Straits Times)