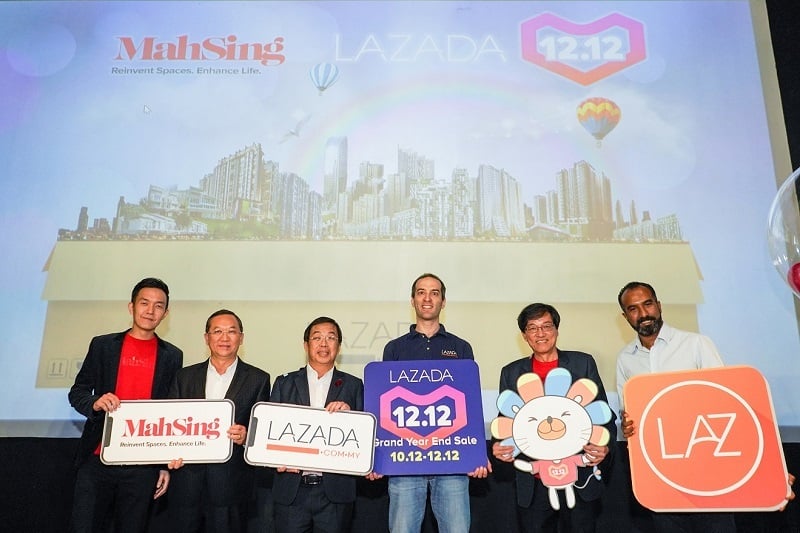 For the upcoming 12.12 sale on Lazada, Malaysians can look forward to purchasing properties on the e-commerce website, making it the largest items being sold on Lazada's catalogue of 100 million products for sale on its platform
Lazada Malaysia and Mah Sing Group Bhd will be working together to sell properties at specific locations including M Vertica in Cheras, M Aruna in Rawang, M Vista in Penang, and other properties. This collaboration is the first ever in the Southeast Asia region, allowing consumers to be able to purchase residential properties off an e-commerce platform.
CEO of Mah Sing Group Ho Hon Sang mentioned that it is aiming to reinvent the way shoppers purchase homes, as over half of the Malaysian are shopping online. Similarly, CEO of Lazada Malaysia, Christophe Lejeune plans to increase the variety of products showcased on the platform and is thrilled to be the first in the region to sell properties.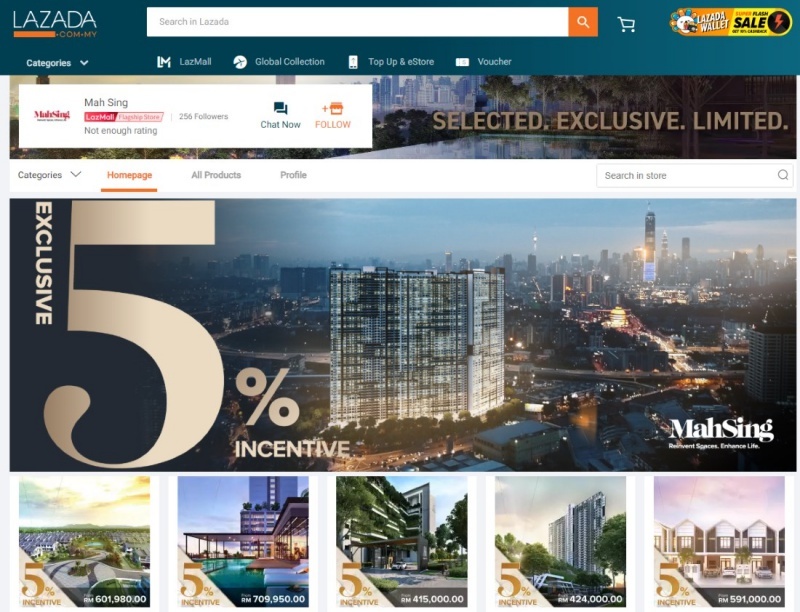 Interested home buyers will be able to preview properties on Lazada and "purchase" them from 10 December to 12 December. Lazada shoppers will pay a registration fee of RM3,000 to secure a unit on the platform, before proceeding to the rest of the purchasing process offline. Not to worry, the fee is fully refundable in case you changed your mind or if the your home loan application is not successful. To further sweeten the deal, Mah Sing will be including an exclusive 5% incentive on the properties listed on Lazada, which is worth between RM20,000 to RM30,000. This incentive, according to Mah Sing, is on top of all other discounts and rebates applicable to the property.
This isn't the first time Lazada has offered unconventional products for sale. For 12.12 2017, Lazada partnered with VW Malaysia to offer 12 limited edition VW Beetle cars to be sold on its website. Buyers had to pay a RM5,000 booking fee before continuing the process offline. All 12 cars were sold out within 20 minutes.
(Source: Free Malaysia Today)