The revision of the budget 2016 has been announced by the PM and according to Malaysiakini the allocation for JPA scholarships and funding has officially been reduced. A total of 8000 students will be given scholarships to pursue their undergraduate programs as opposed to the original number of 10,050 as reported in The Malaysia Insider.
It begs the question; if the government is unable to provide scholarships for education, how are average wage earners going to afford an education for their children?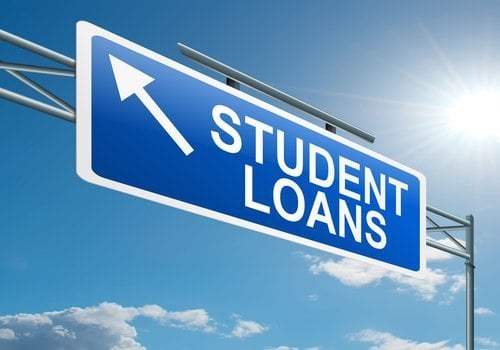 Current Options
Most students who seek funding, would first go to PTPTN (Perbadanan Tabung Pendidikan Tinggi Nasional), however the slight draw back to the PTPTN loan is that it may only provide a percentage of the tuition fees depending on one's household income.
| Percentage of Financing | Eligibility |
| --- | --- |
| 100% | Student or guardian is in the BR1M program |
| 75% | Household income NOT Exceeding RM8,000 (Not in BR1M data listing) |
| 50% | Household income exceeding RM 8,000 (Not in BR1M data listing) |
The requirement for applications for a PTPTN loan also requires one to have an SSPN (Skim Simpanan Pendidikan Nasional) account with a minimum amount saved.
SPP1M (Skim Prihatin Pendidikan 1Malaysia) was introduced as a top-up to a student's existing fund or scholarship. The funding for this product is done by banks as opposed to a government body. One of the conditions of the loan is that the first semester of the course must be paid and completed. This only helps, if you had the money to start a course and required more. You may read up more on the SPP1M on our sister site, Savemoney.
Some banks do currently offer study loans, however the products seem to target the rather affluent segment of the market. Based on how it was advertised on their website, OCBC Bank offers you a study loan, double of the fixed deposit amount you have pledged.
This means, if you wish to study a course for RM45,000, you would need to fork out a total of RM22,500 for the loan. It is a sum that not many people are able to garner in a short amount of time. The upside to the loan package is that it would allow you to pay interest for the first three years before the full payments kick in.
Most of the other banks have segmented education loans under the umbrella of their personal loans. Personal loans are an option, but aside from the interest rates that would be rather high to a student, the personal loan depends on the borrower who needs to have an income. This loan option does not hold the student accountable for the loan but the borrower, who may be a parent, sibling, guardian and etc. How is this not the ideal situation? We'll discuss that further in the article.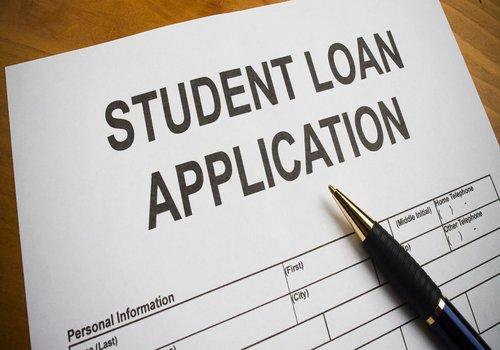 Aside from SPP1M and personal loans, the banks do not have a huge range of products that cater to the needs of the middle income group for further education. The middle class market would seem to have a huge potential for expansion. Why haven't banks attacked this huge market?
The reason being: there are both advantages and disadvantages for banks and students alike to consider when thinking about having a commercial education loan alternative.
Advantages of Offering a Study Loan
Having commercial banks offer a study loan to middle income families who qualify will have it's advantages.
Alternative to PTPTN for those who do not qualify. Limited budget on PTPTN schemes and the household income requirement mean not everyone would qualify for the necessary funding.
Lower interest rates in comparison to personal loans. It is often the practise in other countries that student loans charge lower interests than regular loans and for the first 3 years or so, only the loan interest is payable. Maybank Singapore offers such an education loan. Upon completion the interest rate may move up along with the principal payment. This would help create the affordability while the borrower is still a student.
Using the student's name. The students should be able to take the loans in their own names rather than using their parents, siblings or guardians names. If the parents or borrower has too much existing commitments on their plate, the student who intends to apply would not hinder their chances of getting the loan approved. Taking the loan in the student's name also removes the disadvantage for those which have older parents or guardians who may not qualify for the loan.
Assuming responsibility and building a good credit score. The loans from banks appear would appear in CCRIS (Central Credit Reference Information System) just like the PTPTN loans to ensure a good credit score is maintained as well as early training in being responsible for their futures.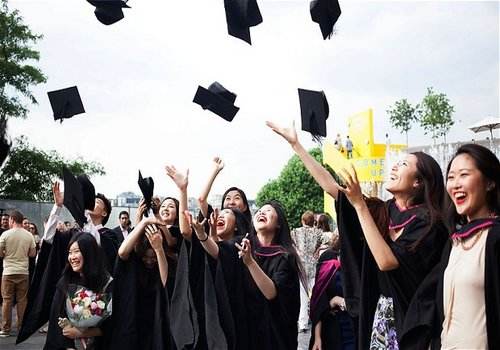 Disadvantages of Offering a Study Loan
Any further debt taken can be problematic to certain households, but also to the banks as these loans would be largely unsecured. Here are a few of those disadvantages.
Undertaking of debt as a student. Being responsible for a loan, the student if not careful can cause debt problems before he/she even enters the workforce.
Borrowing from more than one source. Starting out with too much debt in their name could hamper their ability to take up other financial products to attain their first car or even a credit card. People could abuse the opportunity by possibly securing the 100% PTPTN loan as well as taking an additional education loan from a bank, leading to unnecessary debt.
Graduate income uncertainty. As a student without an income, it becomes difficult to determine the repayment period as well as the capability of the future graduate to have sufficient income to support the loan. Even payments of monthly interest of RM100 may be an issue. This could lead to defaulting and creates a problem for banks to collect payments.
Larger economic problems. High student debt could hinder economic progress. Such is the example of US having more than USD $1.2 trillion in outstanding student loan debts with a total of 40 million borrowers, CNBC and the problems that flow from it. Instead of starting businesses, buying properties, cars and etc which stimulate the economy, borrowers would have to use the money to pay their outstanding student loans instead.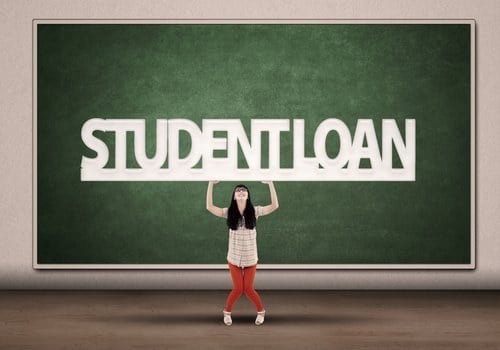 Can It Be Done?
As the age old saying goes "if there is a will, there is a way". With all the bank's financial industry experience and the nature of their business in money lending, it would be fair to assume that banks could offer such a product with the risk mitigated to a minimum if they wanted to. The question will more likely be for them: is it worth it?
Perhaps it could be considered a little bit of a CSR initiative as well. Financial assistance in terms of education should be one of our priorities to develop an established nation. There should be ready options on financial assistance and loans to develop the younger generations. The direct contribution of providing a student loan creates a secondary contribution towards a better educated nation. The higher number of skilled workers the country is able to produce, the higher the impact would be on improving the economy and well being of the people.
Having a higher earning power of skilled workforce would allow a country's economy to not solely depend on their natural resources for a source of income. This would also allow the government a bigger budget buffer as more people would eventually be able to afford more things without government assistance as discussed in an article on Verdict.
It does beg the question; if our banks (Maybank and CIMB) can do this in Singapore; why not here?
Image source : Image 2 from abcNEWS ; Image 3 from The Telegraph