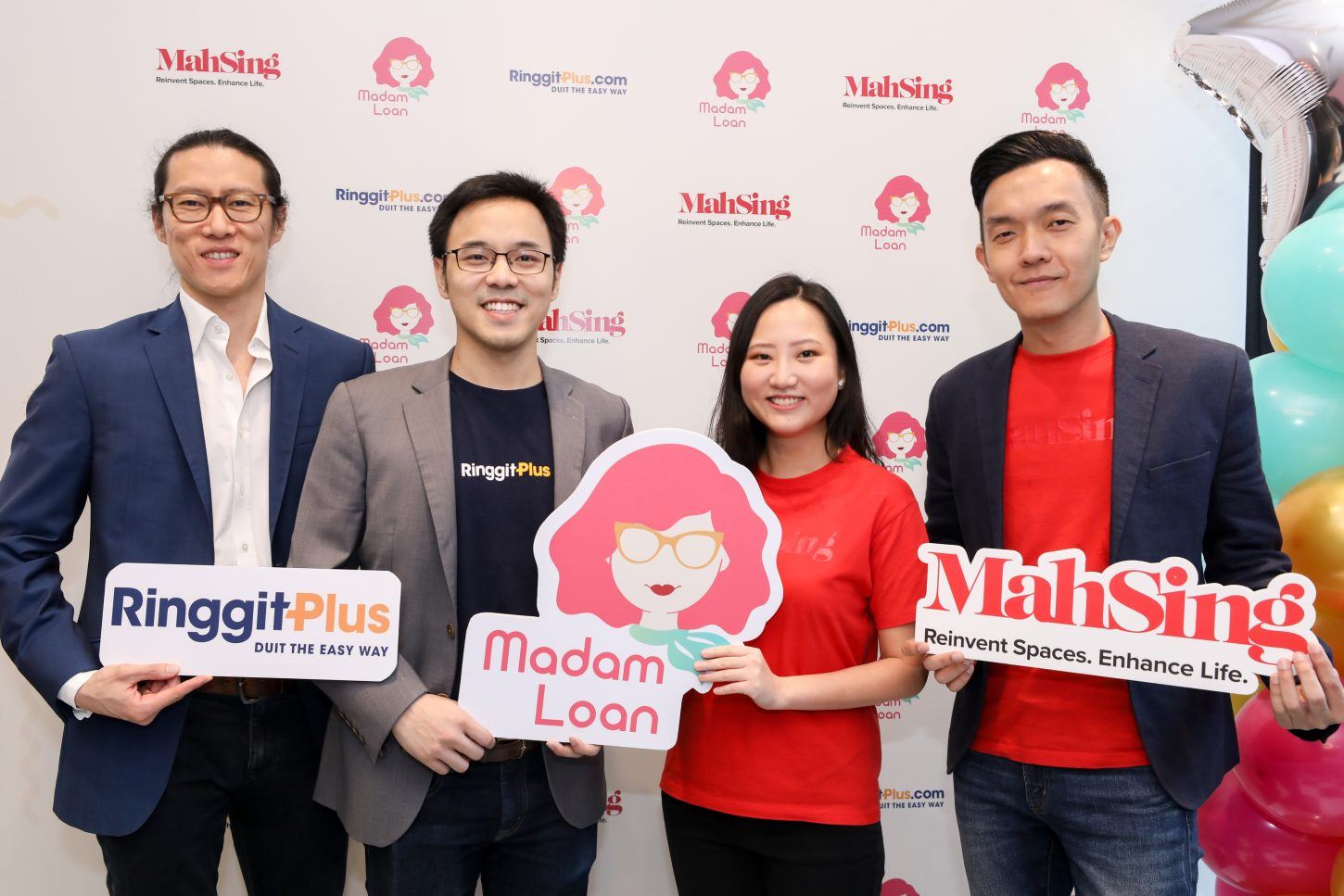 RinggitPlus has teamed up with property developer Mah Sing to launch the nation's first home loan chatbot. Known as "Madam Loan", potential home buyers can get personalised answers to their home-loan related questions and even apply for a home loan via the chatbot.
Built to be a one-stop solution for anyone interested to own a home in the near future, Madam Loan was designed with five pillars in mind: automated home loan applications, loan eligibility calculator, available government assistance programs, property recommendations, and finally, a home loan basics guide.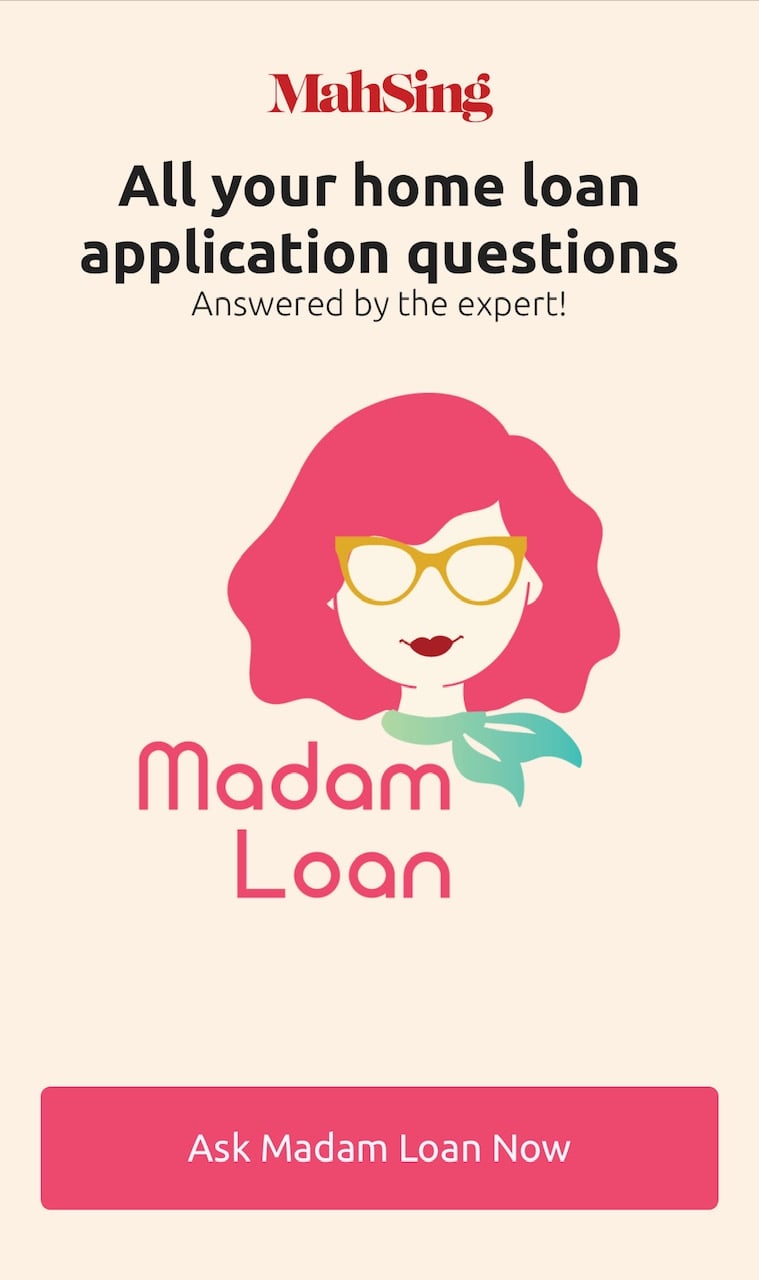 The Madam Loan chatbot stands out as a unique proposition that allows easy access to information that's previously difficult to obtain, all in one easy to use chatbot application. For instance, the automated home loan application lets you apply from 4 different banks, giving you the transparency to compare and choose the best home loan for your new property. Plus, everything is done online, so you don't need to fill in multiple forms to apply from multiple banks!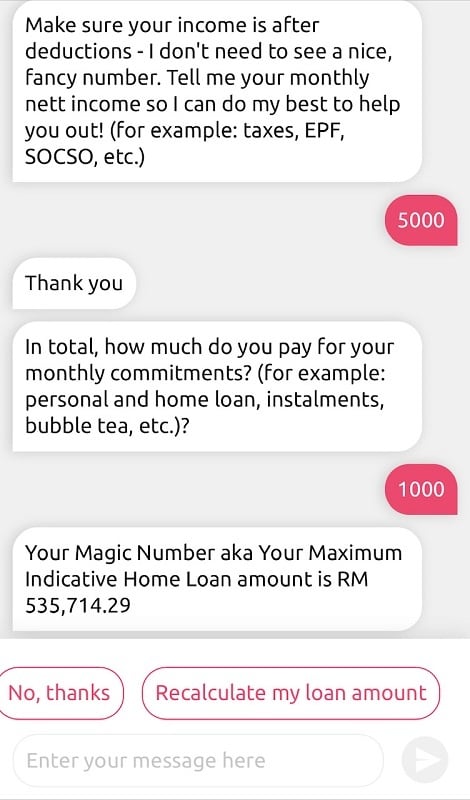 Besides that, Madam Loan also features a home loan calculator with a twist. Madam Loan's calculation algorithms employs the latest formulae used by banks, which uses different information such as net income and commitments to obtain an accurate debt service ratio (DSR) and from there, a realistic estimate of how much home loan you can borrow from a bank.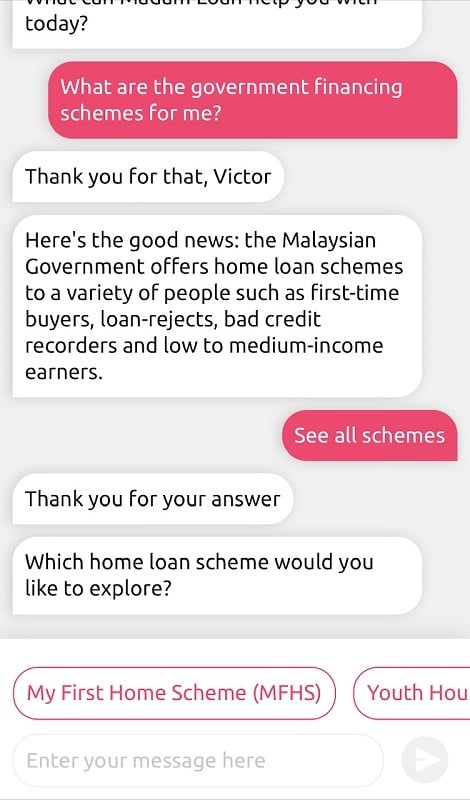 On top of that, Madam Loan is also well-versed in the latest government policies on housing and homeownership – regardless whether you are a first-time home buyer or not. With Madam Loan, the latest assistance programs and incentives are at your fingertips; Madam Loan can even let you know which programs you qualify for!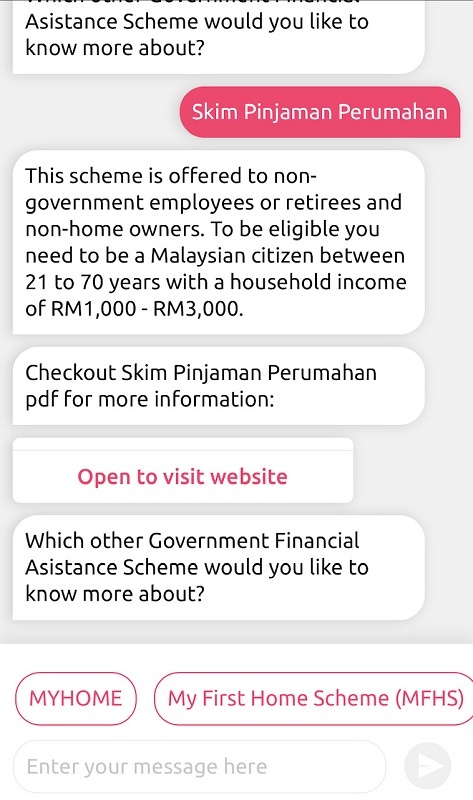 For first-time home buyers, Madam Loan's extensive knowledge in everything related to home loans and property purchasing is simply a few clicks away. From the different mortgage types and which suits you, how to save on interest costs, and the various fees, charges, and even penalties applicable, Madam Loan is there for you.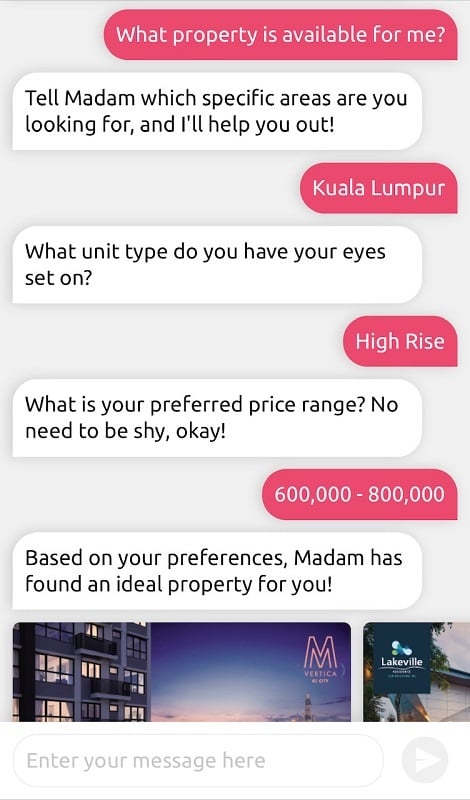 Finally, with the information you provided, Madam Loan can recommend suitable properties from a massive base of Mah Sing's property projects. With over 50 projects nationwide, Madam Loan can offer property recommendations based on your needs (location, budget, property type).
Oh, and since Madam Loan lives online, there's no need to schedule an appointment or travel anywhere to get your queries answered. Just have a chat with Madam Loan anytime, anywhere!
The Madam Loan chatbot is powered by artificial intelligence and is the first of its kind in the Malaysian property landscape. "With Madam Loan, we can empower our customers to engage with us in the way that they want, and connect with us on their own terms," said Rachel Leong, Mah Sing Group's Director of Group Strategy & Operations.
"We are excited to collaborate with Mah Sing to not just empower Malaysians with useful information and tips when buying a house, but at the same time help them to select the most suitable home loan based on their needs," said Liew Ooi Hann, CEO of RinggitPlus.
If you're interested in purchasing a property or just curious, you can have a chat with Madam Loan from now until 31 December 2019.