If you've been following the news, you would have seen the reports about GST being charged on banking fees but scare-lore type shares on social media caused a frantic public to go into commenting/sharing overdrive. Clarifying reports then emerged that GST will only be charged on banking transaction/fees fee. In the case of an ATM withdrawal, you will be charged only for MEPS ATM withdrawals, which equals 6% an RM1 MEPS fee (RM0.06).
The Association of Banks released a list (though not exhaustive) of the most common fees incurred on banking transactions and indicated whether GST would apply. This was done to avoid any further misinformation. However, misinformation or not; the public is already apprehensive about the introduction of GST, which requires more of a perception shift rather than the provision of more information.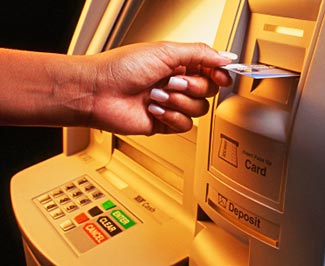 If you are afraid of being charged extra fees for your numerous banking transactions in a post-GST era; here are some ways you can use this apprehension to the benefit of your finances.
Opt for a Free-For-Life Credit Card
GST will be charged on annual fees but the good thing is that the RM50 service charge applicable to ALL credit cards will be removed. This actually makes having a credit card cheaper than before GST – provided you are not charged annual fees.
There are plenty of credit cards in the market that are free-for-life and many others with waived annual fees for a minimum number of swipes. However, if your credit card annual fee is subject to bank waiver; do check with your bank if the GST charge will be waived as well. Maybank provides, in their GST FAQ, that a waived annual fee means no GST as well but it's always safer to check with your own bank.
Perhaps it's time to revisit your trusty plastic friends to decide which ones need to go. If you're in the market for a free-for-life credit card; check out our comparator, because why do the research work when we've done it for you?
Manage Your Withdrawals
As GST will be charged on MEPS withdrawals; you might be concerned about using the service more than necessary. Whilst the charge is only RM0.06 per transaction; if you are the type to withdraw RM100 nearly 20 times a month (yes, some people do!) with say; 10 of these using the MEPs service; that's RM0.60 per month; RM7.20 per year.
Again, it's not a huge deal for some but if you are looking to use this to better manage your finances; it could work in your favour. Withdraw enough to last a week and leave your ATM card at home during shopping trips and outings. Why? By doing this, you're not just avoiding an unnecessary charge; you're less likely to withdraw on whim to spend on items you don't need.
Managing your ATM withdrawals was part of our guide on avoiding overspending too. If you're forced to hunt specifically for your bank's ATM machine, the delay may force you to rethink your purchase.
Get Organised with Monthly Repayments/Bills
We all have bills and installments to pay. Many of us choose to use standing instructions to pay these monthly commitments but as is, standing instruction payments already charge higher fees than regular interbank transfers. With GST being charged; you can expect them to get even higher.
Each standing instruction costs RM2. A 6% charge will equal RM0.12 per transaction. Now compare this to a RM0.10 Interbank GIRO fee, which will attract less than RM0.01 in GST charges! If you have 6 standing instructions per month; that's an additional RM0.72 on top of the RM12 in standing instruction fees you are charged. At this rate; you're burning through RM152.64 per year.
Standing instructions are no doubt helpful for those of us just a little tardy in our repayment habits but this tardiness is costing us cold hard cash!
Get organised about repayment so you don't need to subscribe to any standing instructions. Designate a day when you pay all your commitments online with a reminder on your phone if necessary. Just one inconvenient day but you'll save a good amount over time, which could go to any number of other things you choose.
Getting with the Programme
We can't always choose the things that happen to us (in this case, GST!) but we can choose how we respond to it. In all honesty, nobody likes paying additional fees but if we are forced to accept a change; then we might as well make the most of it. We hope you consider these tips, not just for GST but for better finances all around.
Good news: With effect on June 1, 2017, the regular GST rate of 6% will be reduced to zero as per government directive.