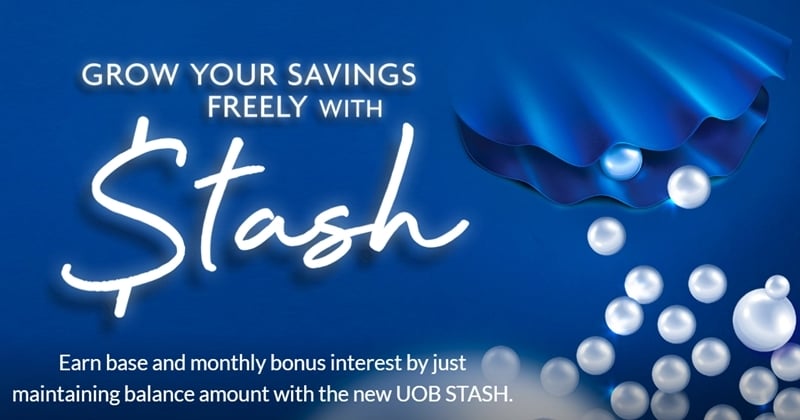 (Update 29/5/2019: UOB has revised the interest rates of the UOB Stash account, in line with the revision of the OPR by Bank Negara Malaysia. The article has been updated to reflect this change.)
United Overseas Bank (UOB) Malaysia has launched UOB Stash, a savings account that now offers up to 3.75% p.a. interest thanks to a unique bonus interest that is credited on top of the regular base interest. The account previously offered up to 4.0% p.a. but the recent OPR revision by Bank Negara Malaysia has seen all banks revise its savings interest rates.
While most savings accounts tend to offer minimal interest rates, the UOB Stash account pays a significantly higher rate with its double interest feature. With rates that go up to 3.75%, UOB Stash has one of the highest interest rates in the market for a savings account. In fact, its effective interest rates are even higher than most short-term fixed deposit interest rates. And since it is a savings account, interest is accrued simply by maintaining a balance in the account. More importantly, this savings account has no lock-in period that allows you the flexibility to withdraw your cash whenever you want.
| | | | | |
| --- | --- | --- | --- | --- |
| Balance Tier | Base Interest | Bonus Interest | Total Rates | Effective Interest Rate* |
| First RM5,000 | 0.75% | 0.00% | 0.75% | 0.75% |
| Next RM5,000 | 0.75% | 0.00% | 0.75% | 0.75% |
| Next RM10,000 | 0.75% | 2.50% | 3.25% | 2.00% |
| Next RM30,000 | 0.75% | 2.50% | 3.25% | 2.75% |
| Next RM50,000 | 0.75% | 3.00% | 3.75% | 3.25% |
| Above RM100,000 | 2.75% | 0.00% | 2.75% | 3.00% |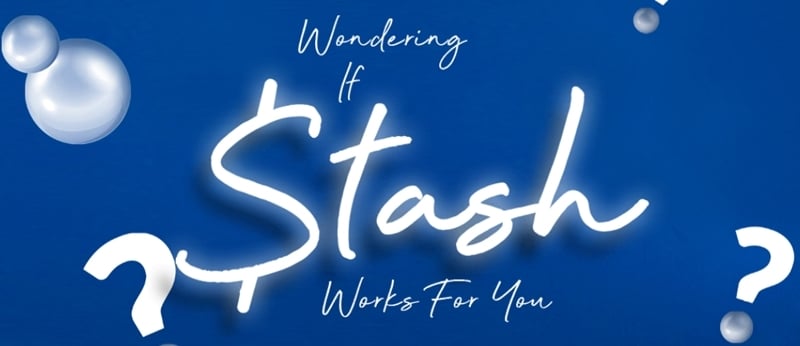 What makes the UOB Stash stand out is its bonus interest feature, which is calculated based on the account's monthly average balance (MAB). This is different from the base interest, which follows the normal method of calculation based on each day-end account balance. However, UOB imposes a requirement for bonus interest to be credited: the MAB for the month must be equal or more than the previous month's MAB to earn bonus interest.
However, unlike the usual savings accounts, UOB Stash works via a tiered interest rate where interest is credited only on the amount within its tier. For example, you will only earn 0.75% for the first RM10,000, 3.20% for the next RM10,000, and so on. That's probably why UOB shows the effective interest rate accrued, which shows that having a deposit between RM50,000 to RM100,000 yields the highest effective interest rate at 3.25% p.a.. Interestingly, deposits above RM100,000 will not yield any bonus interest, which results in a lower effective interest rate of 3.00%.
UOB Stash is open to anyone aged 18 years old and above, and the initial deposit needed is RM500. For other fees and charges, you may visit the bank's official website.