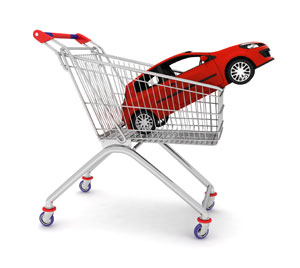 Buying a new car can be an exciting and at the same time, equally daunting experience. The questions that usually come up are: should I buy a new car and keep it for five years knowing it will depreciate by 30% in value within the first year alone? Or, do I opt for a secondhand car, which if in good condition is a sure value for money, but if not, risk getting a lemon because I don't know enough about cars to make sure it's as advertised?
Once you've decided on the car of your choice; be it old or new; you will need to take out a car loan (unless you're buying a super cheap car or floating in cash, but even so, there are benefits to applying for a car loan as opposed to paying cash – but that's another story for another day).
The New Car Loan
New cars are notoriously easy to get loans for if you're in good credit standing and the interest rates are competitive. The advertised rates range from 2.3% p.a to 4.25% p.a. depending on bank and car type/manufacturer. However, you will find many banks do not disclose the general range of interest rates as this varies depending on deals they have with particular car manufacturers.
If you're looking for a more flexible payment option, the Hong Leong Mach Cruise Control may have the solution by allowing you to reduce your principal borrowing amount by paying extra on top of your monthly repayments. This will reduce your interest fees and ultimately, your financing period. The interest rate is based on the BLR, so you might want to be ready for any fluctuations in the rates, which will either raise or reduce your repayment amount. Best to say your prayers to lady luck herself before taking the plunge!
Some car manufacturers have their own financing facilities to suit your budget so when buying straight from the manufacturer, ask them about their financing offers.
The Second Hand Car Loan
Secondhand cars can be a good deal as you've skipped the initial first year depreciation of 30% suffered by the first hand owner. Secondary market prices of cars depend on the marketability of the car, supply and condition. Whether you score a good loan or not also depend on these factors.
Generally, the interest rate for secondhand vehicles range from 3% to 4.95%, with the majority lingering around the 4% mark . The good thing about taking a loan on a secondhand car is that new PUSPAKOM guidelines require the car to undergo The Hire Purchase Inspection which is a rigorous check to ensure it isn't a cut car and that it is in working order before ownership is passed.
The Graduate Car Loan
Never jeopardize your future just so you get to ride in a cool car. While hardly an attention grabber, the Perodua Myvi seem to be the ideal
choice for many young Malaysians. At around RM50000, it may not cost a
ton, but it is still a sizable sum for someone who has just gotten a job
and need a new car to go with it.
Banks such as Maybank are currently offering car loans specifically aimed at those who have recently graduated and are currently working. These kinds of loan will usually finance for up to 100% of the car's market price and has a low income requirement. The benefits are obvious – you can own the car that you want for less, given the salary that you earn.
The Application Process
Car manufacturers and used car dealers will usually offer to handle negotiating finance deals for you.
If you've decided to allow your new car manufacturer or used car dealer to handle financing for you, there isn't much to be done but fill in the requisite forms, choose the tenure of the loan (hire purchase loans typically allow 3-9 year tenures) and submit these to the car agent along with the usual proof of income (3 months' pay slips, EPF Statement/LHDN Statement and Bank Account Statement).
The bank will revert with an offer letter indicating the terms of the loan including the financing rates and repayment schedule. Just add your John Hancock and you're done.
If you are scouting for your own loan, take down the make and model of the car you want (including year of manufacturing*) and call up the banks of your choice. They will inform you of the prevailing interest rates based on this information and you can negotiate from there.
Car loans can be a lot more straightforward than a home loan and your repayments are fixed as they are based on a flat interest rate so you don't have to rattle your brains with calculations. Getting the best possible deal will require a good amount of your time and research, so here's hoping you're driving off with your new set of wheels soon.
*The year of manufacture of a car is important as this drives prices lower or higher and in turn affects interest rates. A car can be touted as 'new' and though it may be that, it may have been sitting in a manufacturer's yard for 2 years causing considerable wear. Always ask when a car was made, not when it's released/registered to get a true idea of what it's worth and how much you should pay.