Proton or Perodua; brand new or pre-loved? It's pretty exciting to get into choosing your first car but for some it can be pretty nerve wracking. Your first car isn't going to just be a vehicle that takes you from point A to B; it will be the defining moment that shapes your relationship and viewpoint on cars for years to come.
It doesn't have to be all that difficult though; here are some tips to help you sail through the process with a great new car in tow.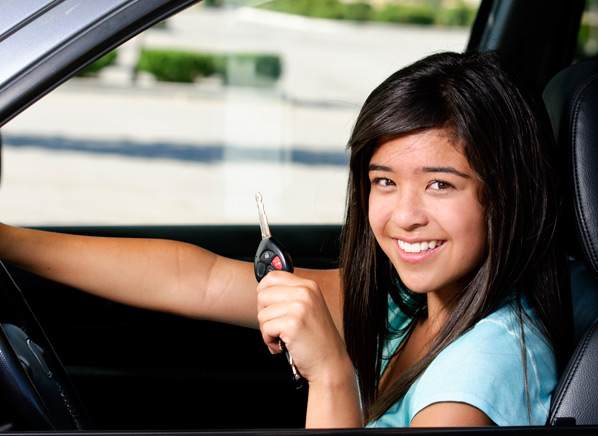 1. Go in With Eyes Wide Open
You will definitely have a lot of people telling you a lot of things about car buying. Sometimes this is helpful but it can also be confusing and exhausting. Stop for a second and separate the need to know from the fluff.
What do you need to know? You need to know the responsibility you undertake when buying a car (maintaining it, paying for it, caring for it); you need to know the repercussions of defaulting on a loan; and you need to know how much you will be paying, interest and all for the whole affair.
Go in knowing these things and you will be ready for almost anything!
2. Ask the Difficult Questions
Buying a car is a commitment; quite a big financial one at that. The difficult questions involved include:
1) Can I really afford it?
2) Should I buy a home first?
3) Should I buy secondhand or new?
Each question is discussed in length in the articles linked above. In a nutshell, the answers you arrive at will help you make the best decision including whether or not you should buy a car just yet!
3. Understand That it Will Be Expensive
Owning a car is more expensive than taking public transport. Period. If anyone tells you otherwise, it's a good chance they may not have owned a car or they may only drive it 2km twice a week.
But if you're not convinced, here is an example of calculations based on this writer's personal experience:
A) Takes the cab to work everyday for a fare of RM20 per way, which makes it RM40 per day.
40 per day x 20 working days = RM800
B) Driving a Myvi to work everyday, same distance. Monthly car loan repayments amount to RM550, petrol is RM250 per month and parking is RM150.
RM550 + RM250 + RM150 = RM950
These calculations have not considered the further costs of vehicle servicing, road tax and insurance.
Looking at the numbers, it's a wonder anyone drives! But when you're at the mercy of cab drivers for everything including emergencies; you'll see why many people opt for it.
Having a car is convenient and it makes a lot of life's little errands and responsibilities a lot easier but do remember that it comes with a price.
Undertaking a car purchase means accepting the added expense and deeming it worth the money.
4. Consider Your Car Noob Level
Once you've accepted the financial realities, it's time to decide what kind of car you want! Do you want to buy brand new or would you prefer something cheaper albeit a little older?
In case you have not realised it before, your level of car understanding will play a big part in helping you decide which you should take. It is tempting to take on a secondhand continental car because it looks just so much more impressive than a local hatchback. The price is almost the same so you think – why not?
Buying secondhand cars is not for the faint of heart or the ultimate car noob! If you can't tell the difference between the automatic transmission and the radiator; we strongly suggest you forego a fixer upper type car (and many affordable, secondhand continental cars are in some way or other, fixer uppers!).
However, if you're ready to get your hands dirty and learn a thing or two about what's under your hood, then go for it! Not only will building, fixing, and getting to know your old car give you so much satisfaction – it will save you from being fleeced by rogue mechanics throughout your life!
The bottom line? Are you will to get down and dirty with this machine and get to know it on an intimate level? If not – buy the virginal new car.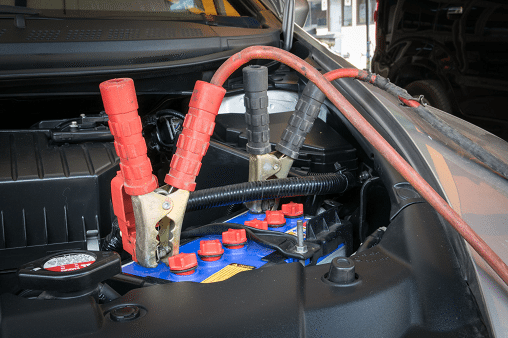 5. Loan Shop
If you have decided on the car you want, it's now the time to get the loan! New cars will have deals with particular financiers so you just have to ask the dealer in question which financier will give you the best deal.
Buying a secondhand car means a bit more shopping around. Interest rates for secondhand cars range from 4.1% – 4.4% but most will be at the 4.3 – 4.4% mark. Do a bit of bank shopping. Call up the hire purchase unit or have your used car dealer do it for you.
If you'd like to do a bit of your own research, check out our car loan comparison page for the most competitive banks.
6. Get to Know Cars!
Or at the very least, get to know your car. There are plenty of car review sites and resources. If you bought your car secondhand without all the thick manuals – it's still pretty easy to just Google your way to finding out all you need to know about the vehicle you intend to purchase. If you have the manual – do read it!
Why should you know? Knowing your car means knowing what parts need to be replaced when; how often servicing needs to be done; and if any manufacturing problems should be anticipated with your car's make, model and year. Some car batches have been known to have some kinks so it's best to be informed.
For example, Suzuki Malaysia recalled the Swift 1.4 in February 2015 and urged owners of cars manufactured between March 12, 2012 and October 30, 2014 to have their steering systems checked or replaced for free (a good reason to also know exactly when your car was manufactured – not when it was registered!).
Got the car and loan of your choice? Congratulations! All that is left now is to drive off into the sunset.