If you're looking to sell your car online, there are two ways to go about doing it. One is to personally look for an interested buyer and sell the car to them directly, and another is to sell your vehicle to a car dealership.
Both methods have their own pros and cons, but which of them is the best one for you? If you're planning to trade-in or sell to a used car dealer, we recommend Carsome. Established since 2015 with over 1700 cars sold to them by customers, Carsome has also been featured in Tech in Asia, CNBC, Bloomberg TV Malaysia, and Malay Mail Online. Let's see how selling via Carsome compares to selling to an end buyer.
Advertising
With direct-selling, you need to either go through an online marketplace, your social media channels, word of mouth, or maybe even traditional advertising via classified ads in newspapers or magazines. These methods can prove successful, but traditionally speaking, the more you pay, the better your ad will perform. Which means that you may need to pay more for your ad to have a better chance of succeeding.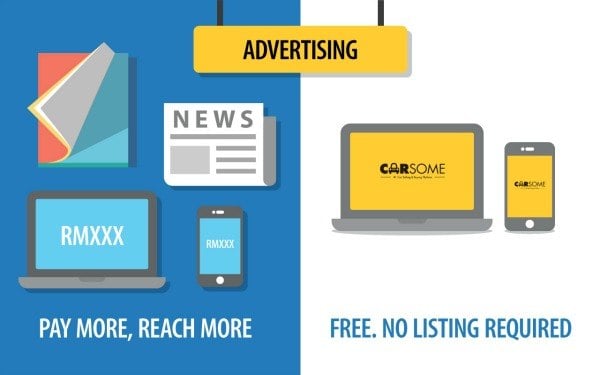 With Carsome, you don't need to advertise your sale. Just submit request on their website, and they'll take care of everything from inspection to transaction. You don't have to pay for a single cent for using any of their services, including assistance you need such as inquiries related to car selling. It's also much more convenient than offline used car dealers. You don't need to travel from one dealership to another to get a fair price for your car, and there's no haggling to deal with either.
Finding a Buyer
After your advertising or listing has gone out, you have to wait for an interested party to contact you and arrange for a meeting. This can take up anywhere from a few days to several months. Selling this way also means you have to deal with multiple potential buyers with varying levels of interest. They might give up on the purchase last minute, further extending the time it takes for the seller to get their car sold. Even if the buyer has agreed to buy, should the buyer's loan doesn't get approved, the seller has to redo the selling process all over again.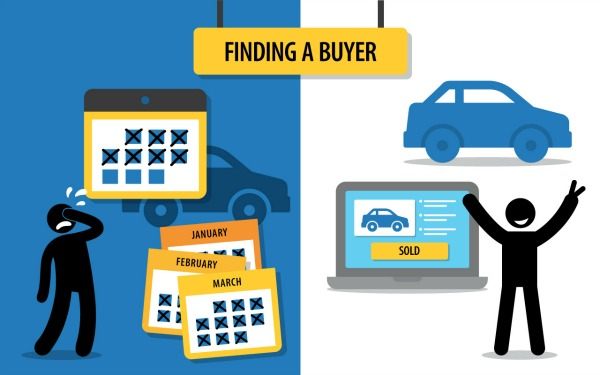 With Carsome, your car is a guaranteed sale as long as it's not older than 1995 and is not a motorbike or lorry. You can either sell directly to Carsome, or opt for bidding and sell to other used car dealers in their network instead (more on this in the "Appraisal" section).
Appraisal
Seriously interested direct buyers will no doubt insist on checking out your car for little kinks and bumps so they can justify asking for a discount from you. Which makes sense, we all want to save money. But this can get annoying if they start being unreasonable with their expectations, or even worse, retract their offer to buy your car once they find something that might not actually be a deal breaker to you at all. Direct appraisals like this however, are good if you feel confident in your car and can better communicate its merits, negligible failings, and quality to somebody in person.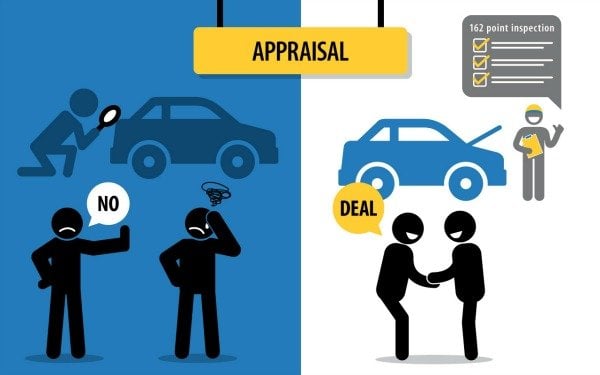 When you bring your car to Carsome, their inspector will go through their stringent 162 point inspection to accurately determine the best price for your car, free of charge. They will then offer to buy your car at that price right away. If you don't agree with their price, you can offer up your car for bidding. Carsome has a network of over 600 certified used car dealers that have access to bid on your car in their marketplace. You can even view this 3-hour live bidding transparently via a special login. Since the starting price will be discussed between you and the inspector, you have a good chance of coming away with a price that will satisfy you the most.

Paperwork
With direct-selling, even after finding the person who has agreed to buy your car, you still have quite some work to do. Paperwork, to be exact. You need to get your car checked at Puspakom, provide the buyer with the B5 form, and fill up the TM-1 form and two copies of JPJ-K3 form also. There's also the matter of whether of not your buyer is buying with a hire purchase loan or not, which means they need to buy the insurance for the car as well, which involves its own set of papers to fill out.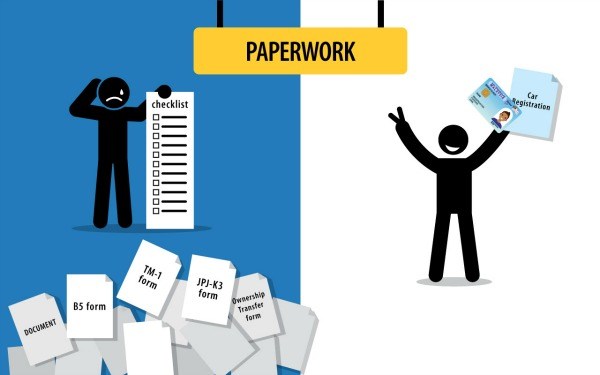 With Carsome, you don't have to worry about paperwork. Just bring your car registration card and IC to their offices and they will do all the paperwork on your behalf. You can even do this right in the office immediately after the inspection. The ownership and transfer paperwork can even be done within 1 hour, and the payment be made instantly into your bank account. Fast and simple.
It looks like selling directly to an end buyer and Carsome have their own clear benefits and advantages that might appeal to different people for various reasons. We hope our breakdown here can help you make a more informed decision the next time you're thinking of selling your car.
To recap, selling directly to an end buyer might be the way to go if you like getting to know the people who would be handling your car and don't mind the paperwork, time, and effort it takes to deal with multiple potential buyers. But if you'd rather just sell your car off and be done with it, without the hassle of dealing with physical used car dealerships, go for Carsome. Visit their official website and try out their online valuation tool to see for yourself how much they would buy your car for!