You can't teach an old dog new tricks, but you can definitely beef up an old car and make it a whole lot safer.
We are not referring to huge modifications like broader tyre bases, a racing suspension kit, lowering your car or anything extreme that will cost you more than the value of your car. Consider looking into a few minor add-ons that will enhance your driving experience and keep you safe on the road.
Here are a few simple gadgets you can easily attain for a reasonable cost.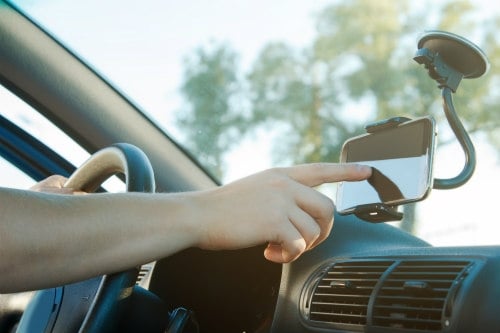 Reverse Camera
This is a fairly common piece of equipment in most modern cars which assist you when reversing. It allows you to use visual judgment while parking instead of relying solely on the beeping sensors and cranking your neck turning back to estimate how much space you have behind you. The danger of only using sensors is that they may not detect objects below a certain height, like the curb.
However, many of the older cars do not have this feature. Which means you could heavily benefit from adding a reverse camera. On 11 Street, some of these reverse camera packages go for about RM250 for both the camera and the screen.
This add-on will particularly help bigger vehicles like trucks, MPVs, or vans when they're slipping into a tight parallel parking spot.
Dash Camera
Now that you have protected the back of your car, a dash cam would be a great add-on to record any mishap, especially ones that are difficult to justify.
According to the law, the person that hits the car in front of it is at fault. However, sometimes accidents can occur where that's not the case due to people's reckless driving. Having this tiny device on the front of your car would allow you to plead your case and put the real culprits under investigation, especially those who are driving with a phone in their hand.
A simple dash cam will cost you approximately RM50 on Lazada, without a screen and installation cost. You can always head on over to a workshop and negotiate a better deal if you purchase one and get them to install it for you.
Phone Holder
Many people rely on their phones even while driving. Some for navigation, while others just use it for entertainment in place of the radio. Whatever the case, it would be extremely unwise to hold it while maneuvering a car at high speeds.
As basic as this may sound, having a phone holder would keep your eyes at road level, and more importantly, both hands on the wheel. If professional racers with less traffic and safer environments require two hands to drive their cars, what makes you think you only need one hand to weave around public roads with potholes?
A phone holder will cost you approximately RM15 for a really basic version in a D.I.Y. store or you could always opt for a fancier looking one if your budget permits.
Bluetooth Car Kit
According to a report by FMT, one of the primary causes for road accidents are the use of mobile phones while driving. We are constantly reminded by public service messages to avoid doing this, but many people ignore them, believing that they know better.
You are not only risking your own life here. Imagine colliding into a car with a vulnerable infant, an elderly person, or a pregnant lady? You may walk away with a few bumps and bruises but other people could go through hell and may even end up permanently disabled, or worse.
Invest in a bluetooth car kit where you can not only play your favourite songs, but answer your phone with both hands firmly on the wheel. These bad boys are easily attainable and integrated into your car's interior system. The best part is, it can be attained on Lelong.com.my from as low as RM21.20.
Blind Spot Detection System
One of the cooler add-ons you can install on to your car, is a blind spot detection system. When strategically placed on to your vehicle, it detects cars that are sitting in your blind spots when they are within a certain range.
Some can even be hooked up to your smartphone and converts into a screen that notifies you when you are close to another car on your left or right, when you are about to switch lanes.
While it is not widely available in Malaysia just yet, you can easily source for it in specialty stores or get one from eBay, for approximately US$50 (RM211.49).
Always be Protected
While it is impossible to be safe even with all these additional add-ons, you have to ensure that your insurance policy is up to date and has the right coverage for you.
The next time your car insurance is about to expire, don't just let it get auto-renewed. Head on over to our comparison page and run through all the different ones available and ensure you have the best one, especially after all the old tariffs have been lifted.