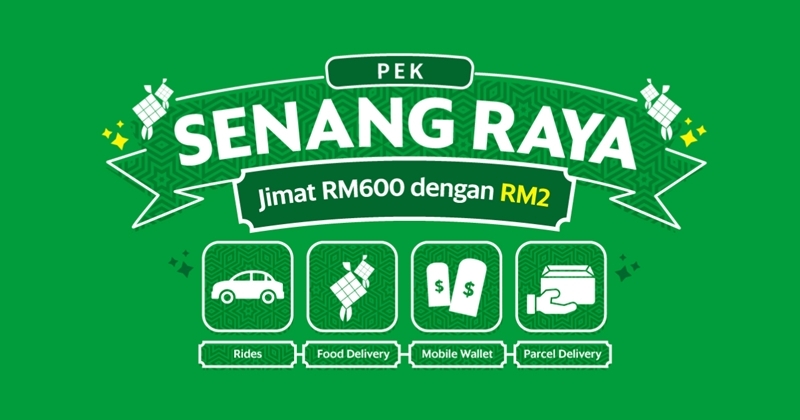 Grab Malaysia's latest festive discount pack, Pek Senang Raya, offers various promo codes and rebates for rides, food, shopping, and parcel delivery worth up to RM600. Get the discount pack at just RM2 from 7 May to 17 June 2019 via the Grab app and you will be able to use the promo codes and rebates until 30 June this year.
You can get RM3 off for 1 Grab ride and 20% off for parcel delivery via GrabExpress when you pay with GrabPay credits. However, note that these promo codes are not valid from 31 May to 9 June 2019. In addition, the GrabExpress discount is capped at RM8 and will not be valid from 6pm to 8pm.

In the food category, you can get 20% off for GrabFood orders from places like Buttermilk Kitchen, Hayaki, McDonald's, and Secret Recipe. Besides that, you also enjoy 20% off on GrabFood as well as 20% rebate in-store when you pay with GrabPay Credits at locations such as The Alley, Baskin Robbins, Ben's, Boat Noodle, The Coffee Bean and Tea Leaf, Chill Chill, Domino's, and Salad Atelier. Meanwhile, dining at Dave's Deli, KGB, Chizu, Honzu, Nene Chicken, La Juiceria, and Little Penang Café qualifies you for a 20% rebate in-store.
Do note that the GrabFood promo codes are not applicable between 6pm and 8pm. Similar to the Grab ride and GrabExpress discounts, you will also not be able to use the GrabFood discounts between 31 May and 9 June 2019.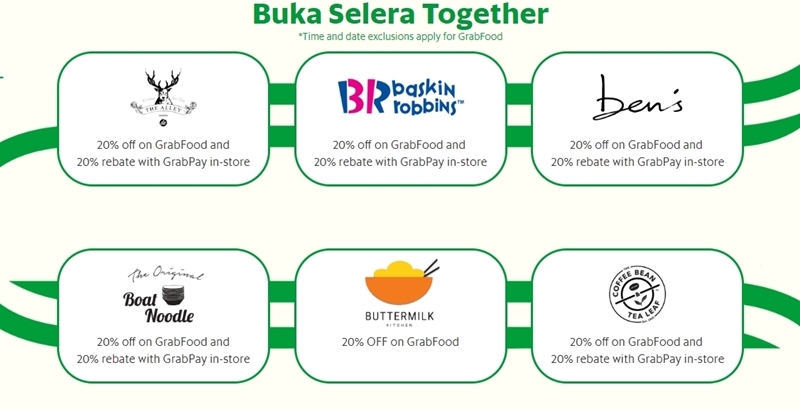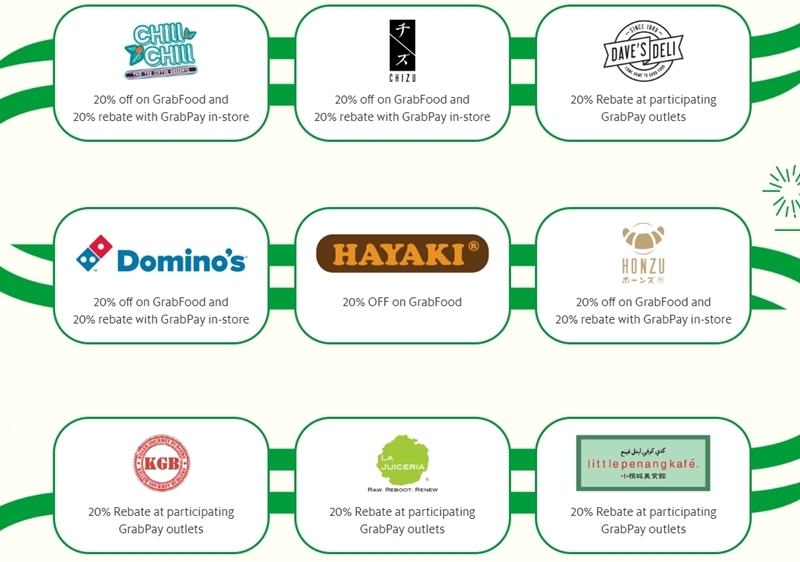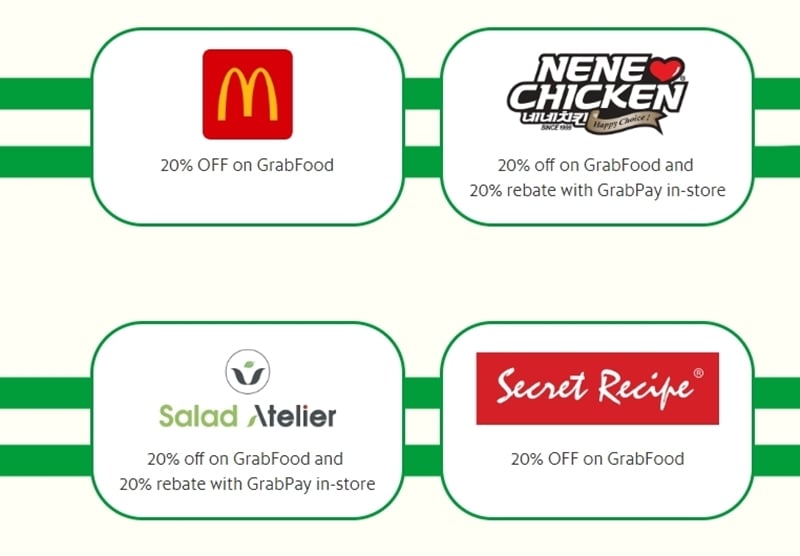 For shopping, you can get a 20% discount at all The Body Shop outlets, participating Laneige outlets, and in Lazada. Moreover, enjoy a 20% rebate when paying with your GrabPay Credits in-store at FashionValet, Healthland, Poplook, and Bubble Gum Wax.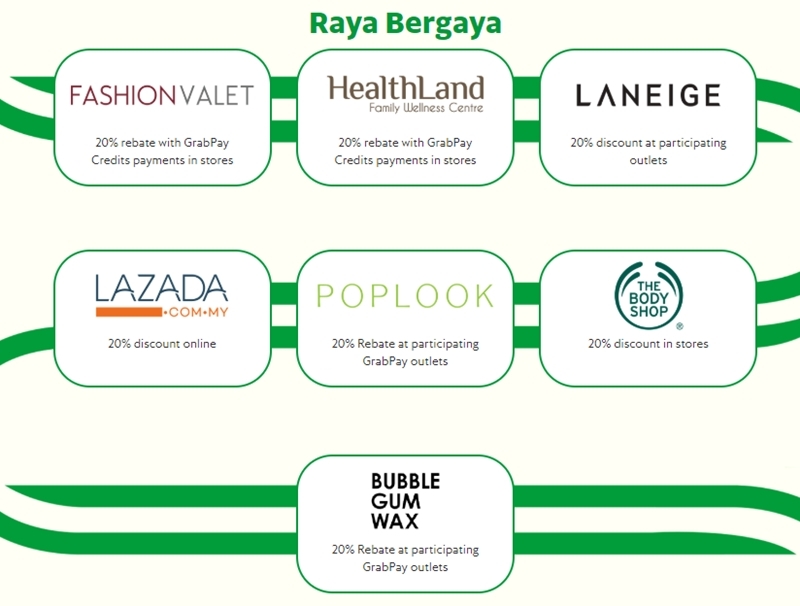 Under Cuti-Cuti Raya, get a 20% rebate when you buy your KLIA Express train ticket, reserve your accommodation with OYO, or book any activities for your trip with Klook.

As the 20% rebate is not automatically credited back to your GrabPay wallet, find it in My Rewards in the Grab app, and tap on Use Now to get it back into your GrabPay wallet. Finally, one important thing to note: the maximum discount you can get from each Pek Senang Raya offer (besides for Grab and GrabExpress) is capped at RM15.
To purchase Pek Senang Raya, find it in your Grab app homepage, and pay using your GrabPay Credits. After the transaction is completed, you will find the vouchers in the My Rewards section of the app.
For more information, head to Pek Senang Raya campaign page.