If there is one thing Malaysians have been continuously asking for; it's more affordable housing. Budget 2015 came and went with only two main initiatives that directly addresses the problem (there were some other smaller initiatives that don't really make homes more affordable but simply sweeten the deal):
First home owners earning less than RM10,000 under the PR1MA Scheme (limited to only another 80,000 units).
Young Couples earning collectively less than RM10,000 and buying their first home.
But what if you're not lucky enough to be get a PR1MA unit (which are limited) and no one will marry you just yet? Well, maybe these are the kind of lodgings we're expected to buy.
We'll start from the most expensive option (though still not quite as expensive as a house in prime city areas).
1. The RV Motorhome
The great thing about having an RV is the ability to park it just outside your office and there's literally no commute. But to be honest, many of the RVs brought into Malaysia are play things of the rich filled with every possible luxury and as such; are not exactly cheap. The cheapest we found on StingrayRV Malaysia was selling for 35,000 British pounds (approximately RM183,856).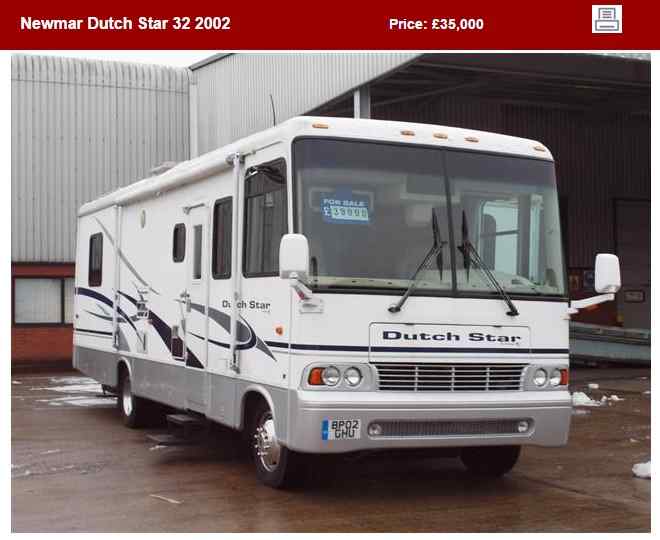 The RV for the price above is second hand but the interior looks better than even some expensive homes. Plus, investing in an RV means you get a house and a vehicle at the price of a low-cost flat in the Klang Valley.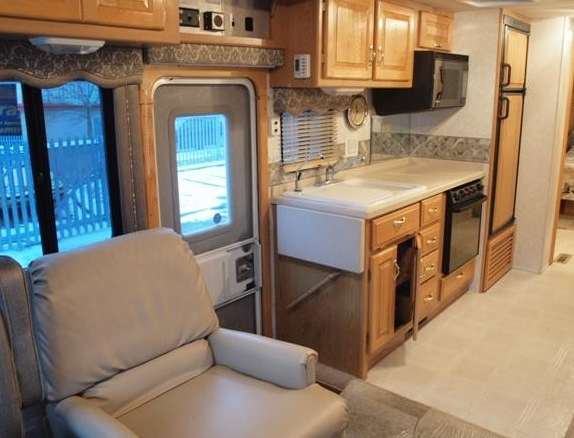 That's actually not such a bad deal. The only downside? You'll have to clean out your own poop.
2. Mongolian Yurt
If you're wondering whether this is a funny kind of fruit or milk; well, no. A Mongolian Yurt is a traditional type of hut used by Mongolian nomads. These huts can still be seen in the Mongolian countryside and travellers on the Trans-Siberian Railway bound for Russia from Beijing frequently book a yurt during extended stopovers (Trans-Sib journeys can go on for up to 16 days, we're told!).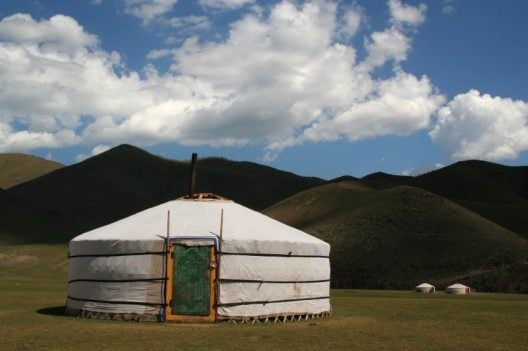 In fact, a resort in Sabah uses yurts as their holiday chalets. Renting one for two people only costs RM170 (if you want to try it out before considering it your permanent abode!). Yurts aren't commercially available in Malaysia but if the Sabah resort is able to purchase them; you should be able to as well. An online Yurt store based in Ulaanbaatar, Mongolia, sells their cheapest 4-walled yurt for USD$5,900 (RM19,670).
The only problem is you'll need to buy an additional Rentokil port-a-loo or… build your yurt really close to a gas station/gym where you can use the toilet!
3. IKEA Flat Pack Refugee Shelters
Unfortunately, these flat-packed shelters are for now only available for err… refugees. But who knows when they may become commercially available as a flat pack on IKEA shelves? The recommended price for sponsors is USD$1,000 (approx. RM3,335) and even comes equipped with USB ports! Like all IKEA products; it's easy to assemble; just 4 hours of grunting and turning parts around until you get it right. According to gizmag.com, it only lasts 3 years but RM3,335 every three years ain't so bad.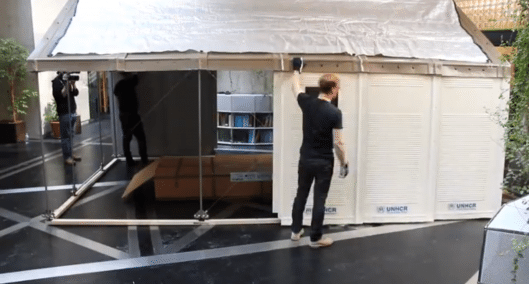 Although made specifically for UNHCR for refugees in war torn countries – perhaps one day, IKEA will agree to sell these flat packed houses to Malaysians who can't afford property. UNHCR volunteer not included for assembly.
4. Camping Tents
Should all else fail and the wallet is really thinner than the new iPhone 6; a camping tent may be the next best thing. A relatively good tent will cost you around RM399 which can fit 3 people (note; we didn't say comfortably). Rentokil toilet required – or camp near a public toilet.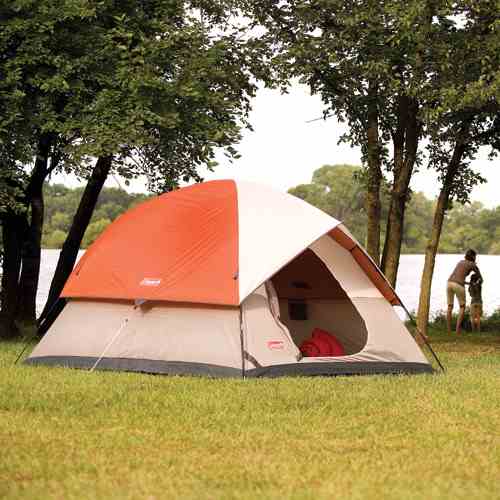 5. Child's Play House
Finally, when situations are really dire; maybe your 5-year-old will share his/her play house with you. Be the king/queen of your child's castle at only RM59.90. Sadly, the house is neither weather resistant nor… a house at all. But some come with free balls. Which is kinda nice.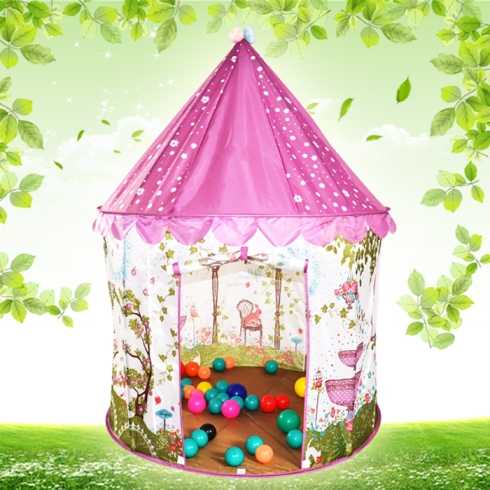 If you haven't figured out; we're joking. But here's what isn't a joke: According to a Malay Mail report in September, 2014 on the cost of living and household income, "Seventy-five per cent of households in Malaysia earn RM5,000 or less Suhaimi Ilias, chief economist at Maybank Investment Bank said, adding that 53 per cent of households earn RM3,000 or less per month and about 67 per cent earn RM4,000 or less a month"\.
Couple that with the fact that the cheapest house price in major cities is in the region of RM350,000 (meaning monthly loan payments of approximately RM1,550) and you've got a situation where a household income of RM3,000 is not going to be enough. Hefty downpayments, legal fees and transfer charges don't help the situation either. Without proper government policies to truly address this problem for *everyone** (and not just particular groups of people); we fear the ridiculous suggestions above may be our only resort to home-ownership.
\Calculations are based on a RM320,000 loan for 35 years on an interest rate of 4.65%. Find the best home loan for your situation with our home loan calculator.*