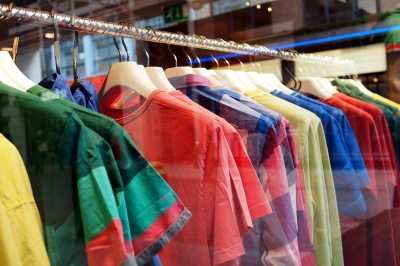 As much as many would like to think it's a Singaporean trait we Malaysians can be kiasu too. What does it mean to be kiasu? It means not wanting to lose out. Getting the best for our money and time; and being the best.
For many everyday Malaysians, it means squeezing every last bit of value we can for our money which on its own isn't a bad thing. We should be getting value for our money.
The problem happens when being kiasu trumps everything else including civic-mindedness, kindness and basic humanity.
Here are some kiasu ways to save money that we shouldn't be emulating.
1. Stampeding at warehouse sales
Warehouse sales can be cheap. We get it – you want a good deal and the first in gets to cherry pick the best stuff. But watching stampeding hordes trample people and disregard children and pregnant women is truly scary. Why do we forget ourselves and the people around us because we are blinded by a sign blaring discounts? Is that really cheap item worth hurting someone?
2. 'Appropriating' hotel supplies
Those who've worked in hotels have probably seen this too many times. The shampoo and toiletries are there for your taking but many go so far as to nick bathrobes, towels, glasses and sometimes water kettles! In fact, a worker at a five-star hotel in Kuala Lumpur shared with us how some youths had attempted to steal the television set too!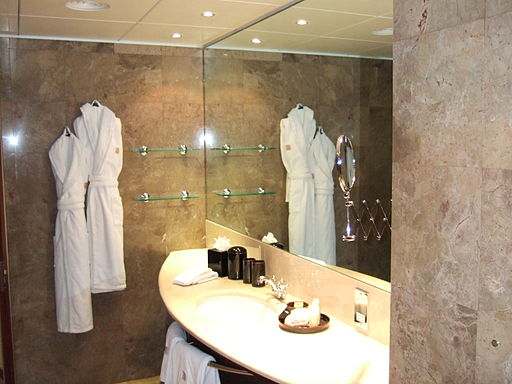 Of course there's a huge difference between taking a towel and a television but neither should've been taken in the first place. We've paid the hotel to provide us lodging and some creature comforts (depending on the price of the hotel!) but we haven't paid them for all the items in it.
By all means, take the toiletries and whatever vanity packs the hotel gives you free but when you're hiding appliances in your luggage; don't you reckon you've cross the line?
3. Eating other people's food
There have been many variations of this: colleagues eating food in the office fridge that doesn't belong to them; roommates not sharing the cost of groceries but helping themselves to it; dorm mates stealing from each other.
If you really need food and are strapped for cash, we doubt your roommate; house mate or colleague will say no to giving you something. But asking first is the right thing to do.
4. Treating mall toystores like a playground
It is no doubt expensive to send a child to daycare when your shopping needs to get done. Rather than have a child going "Mom! I want this!" at every turn, you leave the little guy in a toystore. Not only is this ridiculously dangerous at a time where children are going missing left, right and centre; but you leave the child at the responsibility of the toystore and the toys (which are for sale!) at the mercy of your young children.
"Saturdays and Sundays are mad. Parents leave their kids here. We've had so many damaged toys, opened boxes and crying children to the point that we started asking our cashiers and sales assistants to keep an eye on the kids they see alone in the store. It's not only a drain on our personnel resources but also our stock that is constantly damaged. At the end of it, these parents don't even purchase a toy," said a toy store worker who didn't want to be named.
"That is not to say all parents are like that. But the ones that are really cause a lot of losses."
5. Treating all store items like 'testers'
Being kiasualso means making sure we are paying for something we really want, that will be really useful to us. Again, this starts off as an awesome trait to have until it goes too far. Some go to the extent of open food packages to sample the food items; read books in bookstores until the spines are bent but not purchasing it; and opening packaging that in turn compromises the sale of the item. Stores are forced to either markdown such items significantly or not sell the item at all and this contributes to unnecessary wastage.
Spare a thought for the next buyer and the environment. If something isn't meant to be tested before; take the risk or move on to something you are comfortable with.
Wanting to get more for your money is a very good trait to have but causing unfair loss to others isn't a nice thing to do. Hopefully, you're not guilty of these kiasu money sins!
*Pictures courtesy of FreeDigitalPhotos.net and Wikimedia Commons.