Congratulations to Pandelela Rinong and Cheung Jun Hoong for nabbing the silver medals for synchronised diving at this year's Rio Olympics! As part of their winnings, they'll also receive RM150,000 each and a RM3,000 lifetime pension from Malaysia's National Sports Council. Sweet!
But performing well in the summer games isn't the only way people can earn cash from the Olympics. Fans of the games can also rake in the money by collecting Olympics memorabilia. How much money can these rarities fetch up to? Let's check out the top 10 most expensive Olympic memorabilia ever sold in recent times!
10. Bobby Pearce Archive (Medals, Photos, Awards, Etc)
Sold For: RM233,417.73
When: July, 2012
Australian-Canadian rower who won Gold for Australia at 1928 and 1932 Summer Games in Amsterdam and Los Angeles.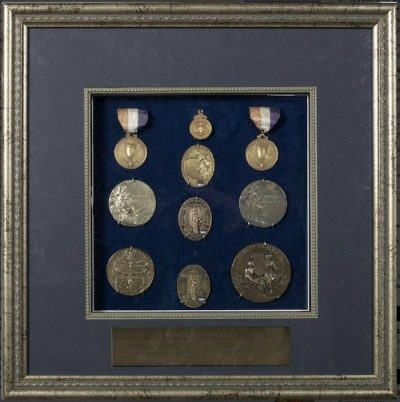 9. Helsinki 1952 Olympic Torch
Sold For: RM453,000.59
When: November, 2006
With 22 held by collectors, the 1952 Torch is one of the most sought after items among buyers. The last one sold in Paris in April, 2011.
8. Sochi 2014 Commemorative Gold Coin
Sold For: RM710,721.190
When: October, 2013
An unknown Russian buyer purchased the 3kg gold coin from a Sberbank branch in the Amur Region of Russia's Far East.
7. Grenoble 1968 Torch
Sold For: RM757,551.66
When: October, 2012
There are 33 known torches from the Grenoble Games in France. You know, just in case you have one lying around.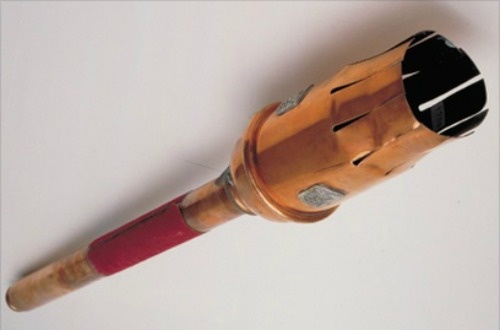 6. Lake Placid 1980 Olympic Gold Medal, Ice Hockey
Sold For: RM950,995.150
When: November, 2010
The gold medal won by Mark Wells, a member of the 'Miracle on Ice' Team USA that beat Russia in the 1980 Games.
5. Helsinki 1952 Olympic Torch
Sold For: RM1,101,890
When: April, 2011
Another of the 22 known torches from the 1956 Olympic Games. A Greek auction house sold the item in the final months of 2006.
4. Rare Beijing 2008 Olympic Commemorative Gold Coin
Sold For: RM1,759,000
When: January, 2011
Only 29 of the 10kg coins were minted, with one being sold by Heritage Auction Galleries back in January, 2011.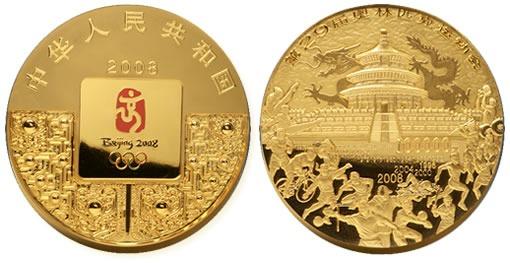 3. Bréal's Silver Cup
Sold For: RM2,635,756.36
When: April 2012
The third most expensive item of Olympics memorabilia sold is the special decorative silver cup awarded to Greek marathon runner Spyridon Louis as a prize for winning the first marathon race at Athens 1896, the first Olympic Games in modern history.
2. Wladimir Klitschko's 1996 Gold Medal
Sold For: RM3.06 million
When: March, 2012
The Klitschko brothers' charitable foundation sold the medal from the Atlanta Games to an anonymous Ukrainian millionaire in March 2012.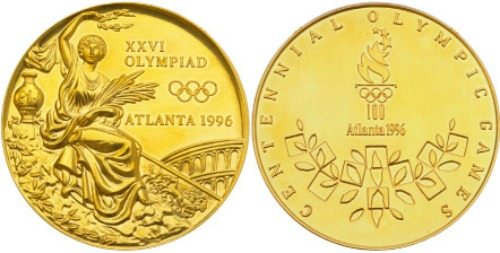 1. Jesse Owens 1936 Olympic Gold Medal
Sold For: RM4.47 million
When: December, 2013
African American sprinter's gold medal from the 1936 Berlin Games. The current owner is the Pittsburgh Penguins co-owner Ron Burkle, who bought the medal at auction in December. His medals were of course famous for being literal symbols against the concept of Aryan racial superiority, an idea promoted by Nazi Germany at the time.
Looks like there's plenty of cash to be earned from collecting Olympic memorabilia. Perhaps one of the many pins, medals, or merchandise from this year's Olympic Games in Rio will enter the list not too far in the future? Until then… keep collecting, you Olympic nerds!