Valentine's Day is just around the corner! As couples think and prepare ways to surprise their love ones, usually with flowers, dinners or just spending time together, some people have propelled it to the expensive and mind-blowing territory.
In the spirit of Valentine's Day, we will be looking at the most expensive Valentine's Day gifts and gestures that people give to their significant others.
999 Origami Flowers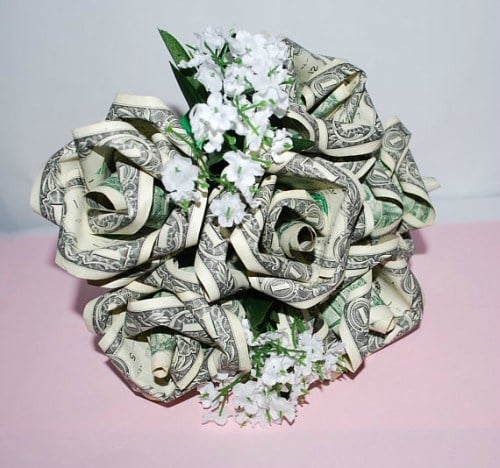 Image source from Etsy
We start off with the most common symbol of love and Valentine's Day gift: a bouquet of roses. According to Love.com, the price of a bouquet of roses ranges from RM68 on the cheaper side to RM758 on the pricier side. However, in 2014 one man in China presented his girlfriend with what could be the most expensive and biggest bouquet of flowers that one could imagine.
The Telegraph UK presented a story of a man surprising his fiancée with a bouquet of 999 roses made out of 200,000-yuan's (RM125,367) worth of cash. The daily reported that the man withdrew 200,000 yuan in 1,998 100 Yuan notes and folded them into a bouquet of 999 origami roses for his marriage proposal two days before Valentine's Day.
Fortunately for him, this ploy paid off as his partner agreed to be his forever companion. Although it is a very touching gesture, it would have been one of his most expensive mistakes if things did not go according to plan.
£61,000 Dinner
From one expensive bouquet to one ridiculously extravagant dinner, the year 2014 unveiled a Valentine's Day so posh that it made headlines as the world's most expensive Valentine's Day dinner. The Daily Mail wrote about an eight-course dinner worth £61,000 (RM334,225) filled with dishes prepared by British Michelin Star chef Adam Simmons.
This eight-course dinner featured some of the most lavish dishes that most one could only dream off having, which include some almus white caviar worth £3,000 (RM16,437), Natives South Sea oysters including pearls at a cost of £6,000 (RM32,874), alongside £2,000 (RM10,958) worth of gold leaves and truffles costing £1,000 (RM5,740). All of these dishes were the chef's best representation of a "no expense spared" dinner.
This dinner was in fact a collaboration between British luxury retail store VeryFirstTo and Simmons to give one lucky couple the best Valentine's Day dinning experience. So while it was indeed expensive, it wasn't entirely a gesture from one person to another. Which means you lovebirds don't have to worry about topping this one.
USD$20 Million Gulf Stream Jet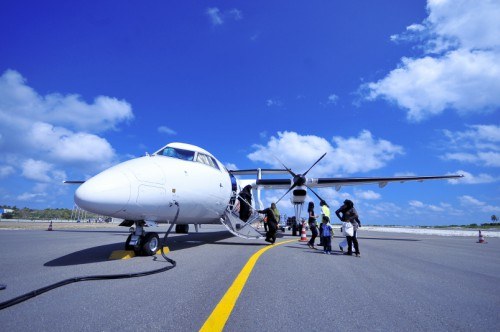 Hollywood stars always have a habit of splurging their cash on luxurious items as a demonstration of wealth. Hollywood star Tom Cruise is no exception when reports suggested that he bought a private jet for his then wife Katie Holmes.
Yes, the Mission Impossible star was reported in 2005 to have bought an approximately USD$20 million (RM79 million) Gulf Stream jet for Katie Holmes as a present. This gift was named as one of the most expensive gifts given by a celebrity to a loved one. However, the couple's marriage did not last long when Holmes filed for divorce after six years of marriage, finalized in 2012. While Tom Cruise can leave his marriage financially unaffected, most of us would have filed for bankruptcy if any one of us decide to buy a private jet for our significant other.
An Entire National Cricket Team
From one gift that defies logic to another gift that defies business sense, we go to the world of cricket where one cricket club owner did something that shocked the entire cricket league. The Economics Times India reported that UK-based Indian businessman Raj Kundra gave his then girlfriend Shilpa Shetty a 11% stake of the Indian Premier League cricket team Rajasthan Royals in 2009.
11% stake may not look like a lot at first glance, but The Economics Times India revealed that the stake cost Kundra $15.4 million dollars (around RM60 million). The good news is the couple got married later that year; the bad news is the cricket club was suspended in 2016 and 2017 for corruption and match fixing.
For the sports enthusiast, this gesture maybe the most romantic, "sporting" and hefty Valentine's Day gift ever.
One Margarita
We now head to Arizona in 2015 for a gift so odd that news site Splinter News dubbed it the most expensive yet least romantic gift in the US.
Splinter News reported that the Iron Cactus Mexican Grill and Margarita Bar collaborated with jewelry designer Zoltan David to create the most expensive margarita, the "USD$30,000 Vision for Valentine's Margarita."
As the name suggested, this margarita is worth USD$30,000 (RM118,700) due to one thing: it is paired with a pair of earrings with 260 D-color diamonds weighing 3.75 carats, hand crafted by Zoltan David. The bar's website stated that this margarita is one of a kind and that USD$6,000 (RM23,740) from the sale will be donated to charity.
USD$2 Million Champagne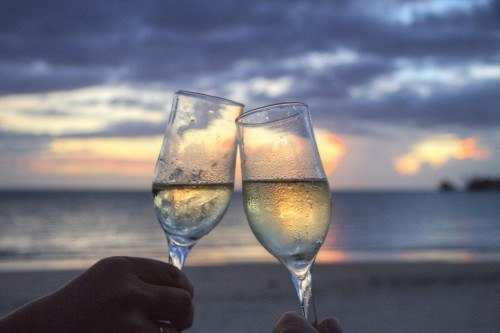 This next Valentine's Day gift is a bottle of champagne with a price tag that can make a severe dent in your bank account. This champagne is the Goût de Diamant Taste of Diamond champagne, which is currently priced around USD$2 million (around RM7.9 million).
Business Insider named this champagne as the world's most expensive champagne for a couple of reasons. The first reason is the packaging as each Goût de Diamant is decorated with a Superman-style logo with a Swarovski crystal at the centre.
Another reason for the hefty price tag is the champagne itself. It was reported to be made from Grand Cru grapes, produced by a family-owned vineyard in Oger, France.
Does Money Really Matter in Love?
If we've learned anything from the list of gifts and goodies people are willing to spend on for their beloved, it's the fact that love really knows no boundaries, including financial barriers. However, should we spend so much for just one day and lose out in the long run? Share your thoughts and ideas in the comments section down below!
RinggitPlus wishes all couples a happy Valentine's Day! Remember to and spend wisely. Should you be looking for a new savings accounts or credit card, you can use the comparison tool at our website to find one that suits you.