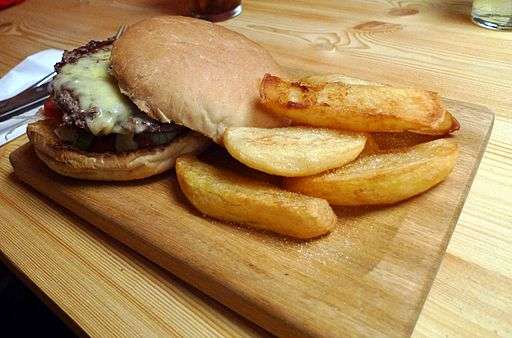 When one thinks of a burger it is unlikely the image is followed by that of a fine dining eatery, champagne, and wandering violinist. The burger is usually considered the ultimate American street food but some restaurants have decided to take this once humble fare and make it 'classy'.
And what happens when you try to make something 'classy'? You guessed right – it becomes ridiculously expensive.
These burgers are the crème de la crème of the burger world. With exquisite and rare ingredients added into the mix; the price you end up paying is enough to feed your family for a month or more.
Check out our list of the 5 most expensive burgers in the world.
Le Burger Extravagant
The name says it all. Le Burger Extravagant can only be found in Serendipity 3 in New York City. It is the famous spot from the movie of the same name, Serendipity, that starred John Cusack and Kate Beckinsale.
It will cost you USD295 (RM944) each, and has a whole load of goodies in it. Le Burger Extravagant is made up of Wagyu beef infused with white truffle butter, smoked sea salt, cave aged cheddar, shaved black truffles, Chinese Kaluga caviar, fried quail egg and a blini. For those that do not know what a blini is: it's a pancake made from buckwheat flour and is usually served with sour cream.
The Douche Burger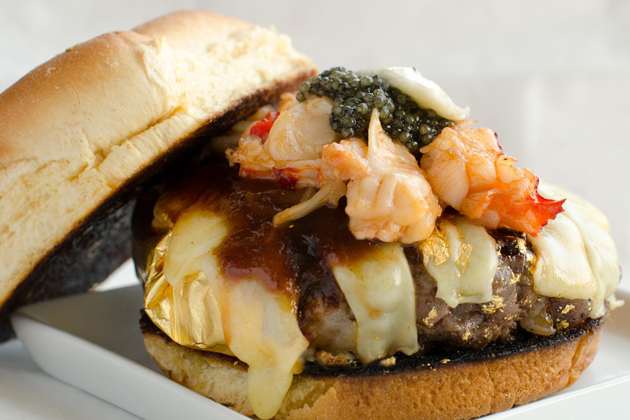 From 666 Burger in New York, The Douche Burger is no douche at all when it comes to taste, but it is to your wallet. Costing a whopping USD666 (RM2132), The Douche Burger comes with a foie gras-stuffed Kobe patty that is slathered with champagne steam-melted Gruyere (a type of cheese) and doused with Kopi Luwak coffee bean BBQ sauce. To finish it off, it is topped with lobster, truffle and caviar.
What's more is that it isn't sold in a posh restaurant, or any other kind of restaurant for that matter. It is in fact, actually sold from a van/truck, making it the most expensive food-truck burger ever.
Additional fun fact: the guy who sells it ALWAYS wears a mink coat.
The 777 Burger
As the name suggests, The 777 Burger is priced at USD777 (RM2487). The burger is only served at Le Burger Brasserie in Paris Las Vegas. It is made with Kobe beef, fresh Maine lobster, caramelized onions, imported Brie cheese, crispy prosciutto and 100 year old Balsamic vinegar. The burger also comes with a bottle of Rose Dom Perignon champagne.
There are reviews however; that the taste of the lobster overwhelms the taste of the beef, stating that it seems more like a lobster sandwich than a burger.
The Fleurburger 5000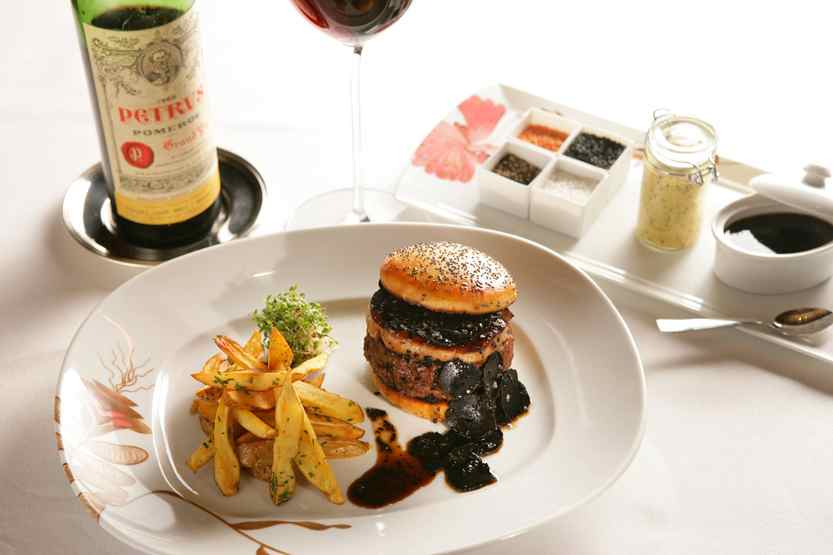 The 777 burger isn't the only one that comes with a fancy drink. Meet The Fleurburger 5000. Served with a bottle of 1995 Chateau Petrus, the Fleurburger 5000 is only served at the Fleur Restaurant in Las Vegas. The luxurious burger's patty is made from Kobe beef, and is topped with foie gras, shaved black truffles and served on a brioche truffle bun.
The bill that comes with this burger is a cool USD5000 (RM16000). Sounds expensive? If it does, you might want to skip our next and final contender.
Cultured beef burger
This is definitely one burger that if you ever had the chance to try; you will be talking about it for the rest of your life. The cultured beef burger is also known as the petri dish burger as it is assembled from tiny bits of beef muscle tissue grown in a laboratory.
This burger was created by Professor Mark Post of Maastricht University and was served and eaten in an event in London. To produce the patty alone will cost you a whopping USD380000 which makes this burger the most expensive one in the world. But it's admittedly not something you can get from an eatery so you can hold off refinancing your penthouse!