Cashless Vs Reimbursement Policies
Claims procedures tend to vary with insurance providers, claims types and policy features. For example, cashless admission policies are rather convenient since policyholders can be admitted for hospitalisation without having to pay upfront or provide a deposit.
For cashless policies, getting admitted or making a claim simply involves calling your insurance provider or agent beforehand and informing them of your situation. With most cashless policies, just presenting your medical card to a panel hospital will suffice for admission.
If you don't happen to have your card on hand with you, just call your provider ask for a Letter of Guarantee to be issued to the hospital in question.
On the other hand 'reimbursement' policies will require you to pay for medical bills out of your own pocket initially and then make a claim for reimbursement later on.
Let's take a look at how you should go about getting your claims with these scenarios:
Scenario 1 – Accident and Emergency or Hospitalisation Reimbursements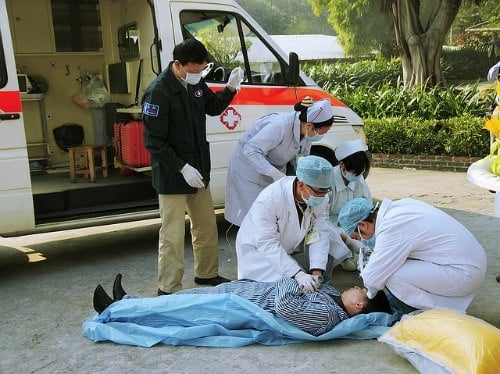 Assuming you been in a minor accident and require medical attention or if hospitalisation is necessary, your medical insurance policy can help to pay for treatment costs. With reimbursement policies you will need to pay the hospital bill first before you can make a claim.
The first thing to do is inform your insurance provider of your condition and have the hospital send your medical report over. Do check with the insurance provider which treatments are covered and which is not as you will have to pay for treatments that are not claimable.
Once you've received treatment and settled your bill with a panel clinic or hospital, you can proceed to make a claim from your insurance provider. To do this, you'll need to file a claim form, submit supporting documents (e.g. X-ray, MRI and doctor's report), in original form, along with receipts for the payments you've made.
Be sure to file your claim as soon as possible, if you wait too long, the insurance company may decline the claim. Most reimbursement policies will require you to submit your claim within 30 days of the incident.
Scenario 2 – Medical Treatments While Overseas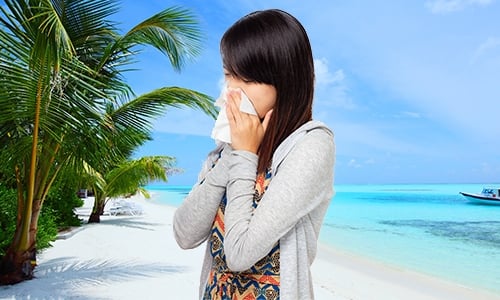 If you get sick while travelling and require medical treatment, a good insurance policy will certainly come in handy.
To be safe, its best to contact your insurance provider and tell them about your travel plans, find out about the panel hospitals overseas and the types of treatments covered. This way, if you get sick while overseas, you'll already know where to go and how to manage your medical bill. Note that many Malaysian-based medical policies will not cover medical treatments outside of Malaysia, Singapore or Brunei. If traveling outside of these places, adding on travel insurance is a better option.
To claim, do contact your provider's customer service helpline and inform them of your situation. The insurance claims department will need to verify your medical condition and they'll do this by obtaining a preliminary report by your attending doctor.
This should take approximately one to two hours depending on the circumstance. Once verified, the insurance company will issue a letter to the hospital, so they can proceed to treat you.
You will typically need to produce your passport and boarding pass or travel tickets, a detailed copy of your medical bill as well other support documents such as medical report, tests, police reports (if any), etc. when filing for reimbursements. If there is an online option to submit claims, it's best you use it to speedily get your claims in.
General Tips When Making a Claim
Follow these tips to help smooth the claims process along and improve your experience while you're at it:
Always notify your insurance provider or agent when you plan to get treatment or if hospitalisation is imminent to prevent delays or confusion when checking in.
Check that the treatments you are about to receive are covered by your policy.
Find out if the hospital you are seeking treatment is on the insurance provider's panel. If your policy is a cashless one; a non-panel hospital will likely not admit you without an upfront payment. You would also need to pay the bill first and file a claim for reimbursement later on.
Ask a friend or relative to come with you if you are about to be hospitalised. You may require assistance to check in especially if yours is a reimbursement policy.
If in doubt, most insurance providers will state their claims procedures on their website. So just log on and follow instructions.
Are you looking to buy a health insurance policy for yourself or loved ones? Make sure you shop around first! Use our handy comparison page to discover the most affordable plan with the best terms and benefits.