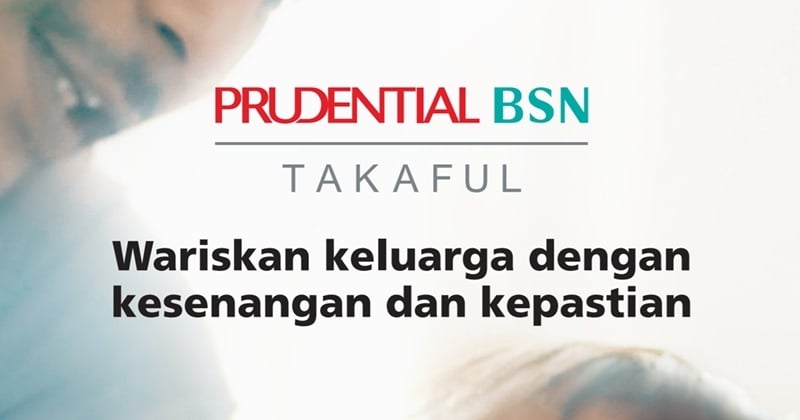 Prudential BSN Takaful Bhd (PruBSN) has launched a new takaful plan based on the concept of mutual assistance, PruBSN WarisanPlus. It is an enhanced version of the PruBSN Warisan protection plan and offers high-value coverage of at least RM250,000 in the event of death or total permanent disability (TPD).
"PruBSN WarisanPlus is a legacy solution that will provide high cash benefits when unfortunate events happen," said Wan Saifulrizal Wan Ismail, the acting CEO of PruBSN. "This can be replacement for a person's income that can be used to pay for alternative medical treatments, caretaker bills, as well as for debt settlement, among others."
The takaful plan offers coverage of 100% of the sum covered for death or TPD, 200% for accidental death, 300% if the accidental death happens in public conveyance, and 400% for accidental death overseas. There is also a RM3,000 aid for funeral expenses to lighten the financial burden in the event of death. Moreover, WarisanPlus offers unique diseases coverage whereby policy owners will receive compensation when they are diagnosed or hospitalised due to infectious diseases like Chikungunya fever, Zika virus, and malaria.

WarisanPlus allows you to customise your protection by adding on riders so that you can get the coverage that you want for you and your family. For example, the investment rider allows you to increase your cash value by investing in Shariah-approved investment-linked funds, whereas the critical illness rider will give you a lump sum cash payout if you are diagnosed with any one of the covered 43 critical illnesses.
This plan is open to those from 14 days to 70 years old, and policy holders have the flexibility to choose to be covered for 20 years or at an expiry age between 70 to 100. You can head over to PruBSN for more information.
(Source: The Edge Market)