If there's one thing all car drivers can agree on, it's that a car breakdown is the most annoying thing that can happen when you're driving – especially when you're in a rush to get to work, or worse, in the middle of nowhere.
Even the new and most reliable cars have their bad days – and when they do give way and leave you stranded by the roadside, the last thing you'd want is having to wait for hours for help.
What's worse, if your car insurance does not cover the cost of car breakdown assistance, you'll have to shell out a huge sum of money for towing and repair costs. Imagine having to fork out RM500 (or more) in the middle of the month when you have other things to pay for.. NOT fun.
So, how can you avoid all these hassles and drive with confidence knowing that your car is covered even if it breaks down at 3 am on an empty highway? (hint: not tok bomoh)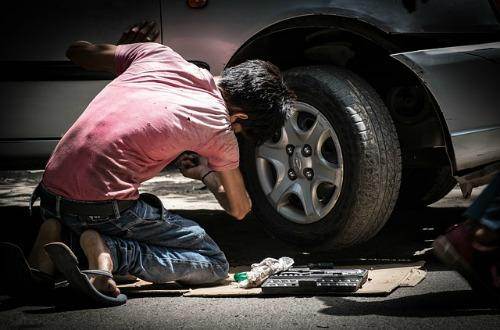 Car Breakdown Insurance to The Rescue!
Okay, first of all, what is car breakdown insurance? It's an additional cover that helps provide roadside assistance in case your car suffers a breakdown (such as a flat tire or mechanical failure)
How Does Car Breakdown Insurance Work?
Most car breakdown insurance policies offer 24-hour, 7 days-a-week car towing service which will assist to tow your car to the nearest panel workshop, as well as minor repairs (such as change of tires). Also, most of them often come with additional personal accident coverage, although the sum assured varies from one insurer to the other.
But, there are also premium car breakdown insurance policies that offer comprehensive coverage such as international emergency car towing services, better roadside repair services, taxi ride allowance, hotel and accommodations allowance, as well as a worldwide personal accident coverage – such as RHB Insurance Road Rescue coverage!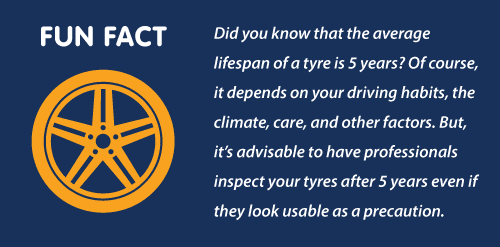 Why Do I Need Car Breakdown Insurance?
Even if you're a skilled mechanic who always keeps emergency spare parts (e.g. car battery) in your car, you'll still need car towing assistance should your car decides to throw a tantrum and give out mid-drive.
If you call a private car towing service, the cost might be anywhere between RM250 to RM500, depending on the distance, time (some private car towing services charge extra for after midnight services) and the type of tow-truck they're using (i.e. flatbed tow truck or the regular (hook and chain) tow truck). This is not even including the cost of the repairs you need to pay once your car arrives at your local mechanic, which, depending on the how bad the damage is, might go into the thousands.
Rather than forking out the money from your savings fund to pay for the tow and emergency repair services, opt for a car breakdown insurance cover instead. Most of them are affordable and are ready to offer you the emergency assistance you need 24-hours a day, all year-round.
For example, RHB Insurance's Road Rescue offers comprehensive car breakdown coverage from only RM108 a year, that's as cheap as only RM0.30 a day!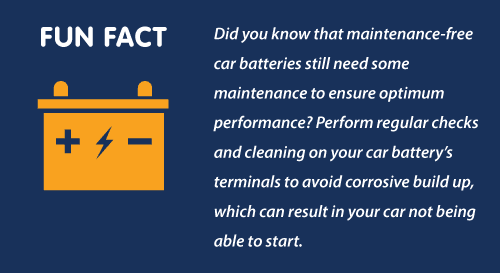 What Do I Need to Watch Out for Before Buying Car Breakdown Insurance?
Of course, not all car breakdown insurance covers are the same. You need to make sure you're getting the right coverage you need for your car; not too little, and certainly not too much as that spells a higher premium. Here are some of the things that you need to eyeball in the product brochure of product disclosure sheet before buying your preferred car breakdown insurance:
Distance covered for the emergency car towing and roadside assistance.
If the offered roadside assistance is covered for 24 hours, 7 days a week.
If there is a limit to the number of roadside assistance you can request in a year.
If there are additional benefits (e.g. taxi or accommodation allowance)
The list of panel workshops under the policy.
If there is a weight limit to your car.
If common incidents such as flat tires, out of fuel, lost keys, and dead battery are covered.
If there is a waiting period for the cover to start when you purchase your policy.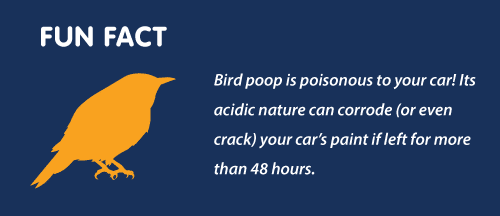 How Do I Buy a Car Breakdown Insurance Policy?
Of course, you should do your research and compare the car breakdown insurance policies offered in the market before buying. But, in general, car breakdown insurance policies can be purchased from insurers such as RHB Insurance either by calling them or contacting them on their website at rhbgroup.com
Alternatively, you can also contact your local insurance agents to help you understand and compare the best car insurance breakdown policy for you! Hope this article helps, and stay safe out there!