Diabetes is no stranger to Malaysians, with over 2.6 million Malaysians diagnosed with the silent killer in 2011 alone (source: National Health and Morbidity Survey).
In fact, the disease is so prevalent that in 2015, almost one in every five Malaysians have been diagnosed with it, and children as young as five and six years old have been diagnosed with Type II Diabetes.
Like every other chronic disease, once you've been diagnosed with diabetes, your entire life will be affected – and that includes your finances. The treatments and long-term care don't come cheap, even if you seek treatments from government hospitals. Let's take a look at some of the hidden costs of diabetes that you'll have to fork out for, should you be diagnosed with it: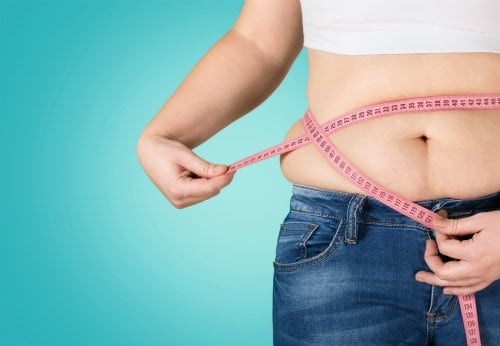 The (Near) Constant Medications
There are two types of diabetes; Type I and Type II, and each of them require different types of medication. Type I diabetes patients are prescribed with insulin to help regulate the body's blood sugar levels whereas Type II diabetes patients are prescribed with medication that helps the body use insulin more effectively such as Metformin. However, in some cases, even Type II diabetics would also require insulin therapy. The costs of the insulin treatment can be quite hefty as you'll need regular shots throughout the day to maintain your blood sugar level.
Depending on the type and brand of the insulin you need, the cost can be anywhere between RM30 to RM200 a month (or higher), and that's not inclusive of the equipment you need to administer the shots (syringes or pump) and to monitor your blood sugar level. What with the insulin shots, oral medication, equipment, and supplements, you're looking at a minimum of RM500 to RM1,000 a month just on medications.
The (Endless) Medical Tests
Diabetes is known to be deadly as it can result in other life-threatening health complications such as kidney failure, heart disease, blindness, stroke, and amputation – among others.
This is why diabetes patients are often put into regular medical tests and screenings (i.e. eye screenings, cardiovascular screenings, etc) to help detect the early warning signs and alert both the doctor and patient. These tests can punch quite a sizeable hole in your wallet over time, as they need to be done on a consistent and regular manner.
The (Expensive) Long-Term Care
While taking medications can help maintain your blood sugar level, you still need to fork out all the extra expenditure for your long-term diabetic care. For example, diabetic individuals may be more prone to sickness due to their compromised immune systems, which translates to more visits to clinics.
There's also diabetes specialists who you need to work with to develop personalised plans (suitable diet, exercise regime, and medication) to help keep your health in check. Of course, the costs of these professional consultations can add up over time. At first, you might need multiple visits in order to troubleshoot your needs and issues.
After that, you can't just stick to the advice you were given the first time, especially if you have Type II Diabetes – which is a progressive illness. This means you might need to make changes over time to keep your blood sugar in a healthy range. Hence, you're encouraged to visit a diabetes specialist regularly (the exact time to be advised by your personal doctor) so that you can stay on top of your condition.
Also, as you grow older, you may need assistance to administer your insulin and other medications – which means you may need to save up for professional home care in your later years.
The (Unseen) Tolls on Your Lifestyle
Adjusting to life with diabetes can be quite challenging as it affects your life as a whole – from your daily activities, work opportunities, and even the time you spend with your family and friends. For one thing, you'll have to maintain a healthy and balanced diet (although non-diabetics are advised to practice it too), as well as eating regularly to maintain a stable blood sugar level. This might make even the simplest things like meal-times with friends and family and traveling difficult due to your new diet regime.
Also, diabetics often tire faster, which could restrict your daily activities such as exercising, hobbies, those playtime and weekends outings you could have spent with your loved ones, and even your job (especially those that involve traveling and physical strength).
Understandably, all these changes on your lifestyle and the extra costs you need to bear for your diabetic treatments could lead to frustration over time. But instead of tiring yourself further (and pose more risks on your health) by taking a second job to afford your treatments, a tailored medical insurance might help you better by providing the coverage essential for your diabetic care, as well as allowing you to enjoy your time with your loved ones more.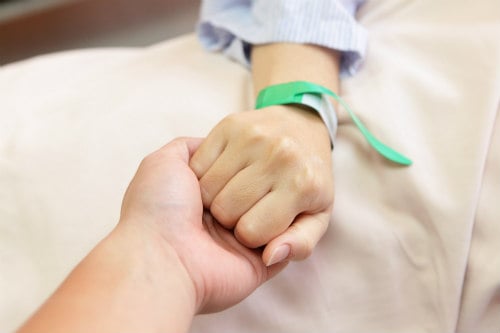 How Can I Save On My Diabetic Care?
Diabetes is a lifelong condition that can heavily affect your health and finances. But there are ways for you to cut down on your diabetic care expenses without risking your health, such as:
Compare medication prices before buying. In fact, try the government clinic and hospitals, as they may sell diabetes medications at a lower price.
Purchase medical and food supply in bulk. If you are on medicine or have special dietary needs, ask your seller if you can get a discount for buying in bulk.
Speak to your doctor about your medication options and ask if there is a cheaper alternative you can take without affecting your health.
Ask for discount programmes at private or government health facilities. Some government health facilities and NGOs may offer medical assistance at a discounted rate, and even financial assistance (if you qualify).
Choose a specialised insurance policy that offers coverage for diabetic care.
How Do I Choose The Right Insurance For Diabetes Cover?
Up until recently, few insurance plans offer sufficient protection for diabetes care, if any. That is until Allianz Malaysia introduced Allianz Diabetic Essential – an insurance plan that is tailored specifically for diabetics.
The specialised medical plan aims to help those who have been diagnosed with (Type II) diabetes get a better medical coverage, and help make living with diabetes a little easier. Allianz Diabetic Essential helps to lighten the financial burden for the diabetics by offering coverage for annual health screening benefits for HbA1 c blood test, lipid profile, kidney function test, medical examination, as well as full urine examination.
It also offers coverage on outpatient treatments for cancer and kidney dialysis for those who need medical attention after hospitalisation. The benefits don't stop there; Allianz Diabetic Essential takes one step further by inspiring diabetics to maintain a healthy lifestyle by offering up to 40% annual premium discounts to policyholders who improve and maintain their overall health.
Did this insurance product pique your interest? Find out more about Allianz Diabetic Essential by clicking the button below!
<img src="/img/wysiwyg/spm-6249-ctabutton-tellmemore.207590894.png"