Most of us are already tied down with multiple financial obligations, so why add to it unnecessarily? There are some things that you may be inadvertently doing without realising that they're costing you more money on important matters – such as your motor insurance.
Here are some of the things that can cause your motor insurance premium to be more expensive than it should: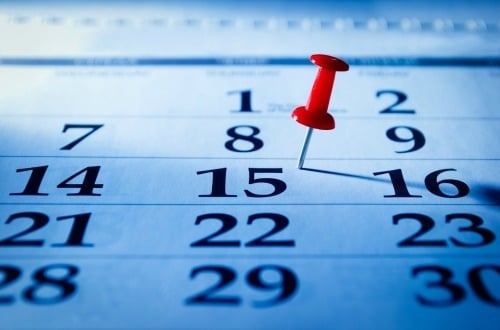 Not Renewing Your Motor Insurance on Time
Renewing your motor insurance way after it's expiry date can result in penalties and higher insurance premium. This is because insurers will see you as a high-risk driver because you've been driving around without a motor insurance coverage.
To avoid this, set a reminder for next renewal at least 2 weeks before your motor insurance expiry date. This gives you enough time to prepare for the renewal or shop around for a better motor insurance product.
Having a High Claim Record
Having a motor insurance policy does not mean you should claim from it every single time you get into an accident. Insurers will look at your claims history before renewing your motor insurance, and if you've been making too many claims in the past – especially if the fault was yours – you will end up with a higher premium than the previous year.
It's also worth mentioning that the insurers will be looking at your claims history as a whole, so whether the claims were made with them or with a different insurer, the result is most likely the same. Claims system shared by insurer.
What you can do to maintain a good claims history is to avoid making frequent, small claims and only claim for repairs that you cannot afford to pay on your own.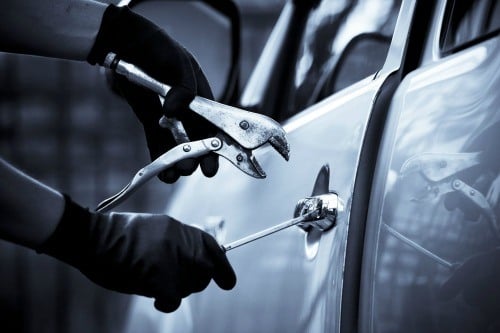 Living in a High-Risk Neighbourhood
Where you live matters when it comes to ensuring a lower price for your motor insurance premium. If you're wondering why, it's because insurers will view some areas with higher statistics of car accidents and vehicle thefts as a high-risk factor.
Areas in the city are often deemed as high-risk locations, while the suburbs and the rural areas are seen as low-risk locations due to the low number of car accidents and theft. We know, moving out just for the sake of getting a lower motor insurance premium rate is a little ridiculous.
But, if you are thinking of relocating, this can be one of the factors that you should consider before settling in a new area.
Holding a Poor Driving Record
It only makes sense, the more speeding tickets, summonses, and traffic violation records issued under your name, the higher your risks are as a driver. This, in turn, causes your motor insurance premium to skyrocket when compared to a driver with a clean driving record.
Now, more than ever, is the time for you to be more responsible and conscientious when on the road. Not only you'll be safer, but you'll also be saving more in motor insurance premium in the long run!
Driving a High-Performance or High Theft-Prone Car
Unsurprisingly, insuring a high-performance car such as a sports car can be a costly affair. The reason is simple, high performance car has higher risk – which results in a higher premium.
Another factor that can sky-rocket your motor insurance premium is if you own a high theft-prone car. Some cars are more appealing to car thieves as they're easier to sell to the masses, and if your car is one of targeted vehicles, chances for the insurance companies to hike up your motor insurance premium is quite high.
According to PIAM, an average of 60 vehicles get stolen every day in Malaysia, making us the sixth country on the world's top car theft list. It's not a very comforting statistic, but it's useful information for you for when you're considering your next vehicle purchase.
Of course, if you like driving a high-performance car and you can afford the insurance premium then by all means, enjoy your ride. But if you know that it will only damage your finances in the long term, opt for a cheaper – albeit safe – car instead and enjoy more affordable premium for the years to come.
Not Compare Motor Insurance Prices Before Buying
Blindly accepting a motor insurance quote without shopping around could be costing you a lot of money. With the de-tariffed market, insurers are now free to quote motor insurance premium prices according to your driver's risks and your selected coverage.
Before buying a motor insurance policy, take some time to assess the available products in the market and determine which and the sufficient amount of coverage you need. Once you have an idea of what and how much coverage you prefer (and need), start comparing quotes for similar coverage motor insurance policies and choose the one that suits your needs and budget best.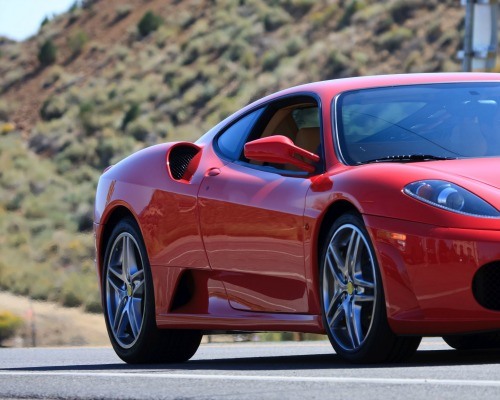 Time to Improve!
Have you been doing any of the above? Now is not too late for you to improve your driving habits (and perhaps even plan a wedding?) to enjoy lower motor insurance premium rate! It also helps for you to choose insurers that have a long-standing track record and are trusted by the Malaysians. Take a look at the Private Car Insurance by RHB Insurance and see what they have to offer!
Do you agree with this article? Share your thoughts and what you think Malaysians can do to help lower their motor insurance premium in the comment section below!