You've just bought your dream home, and now you're all fired up to start a new life in what could be your family's home for generations to come. But before you even begin to think about which new furniture to buy, remember that you need to get a suitable home insurance policy to protect your newly bought home.
Here are the five things that you should know before buying your home insurance; because after all, you wouldn't want to get the wrong protection for one of your biggest investments, would you?
1. Read, Re-read, and Understand the Policy Before You Buy
Few people actually go through their insurance policy before paying for it, putting their trust in the insurance agent or person in charge instead.
It's important to first understand your home insurance policy before buying it so you'll be certain of the things that you can and cannot claim for – not to mention the amount of which you can claim from the insurance company. This is why it's important to get your insurance agent to explain and clarify the exact coverage that you're entitled for under your policy before you buy it.
This is also the stage where you can adjust your coverage according to your needs, whether you need a higher sum assured, additional coverage, or even drop any unnecessary coverage you feel is unnecessary from your policy.
2. Buy from The Right Channel
Home insurance is a requisite when you purchase your home with a home loan, and most people tend to also purchase their home insurance from banks that finances their home loans.
This may seem like the most convenient option at the time, but it's more advisable for you to purchase your home insurance from a trusted insurance company. They are better trained to help you understand your policy and advise you on the best coverage and sum assured that fit your needs before you commit to one.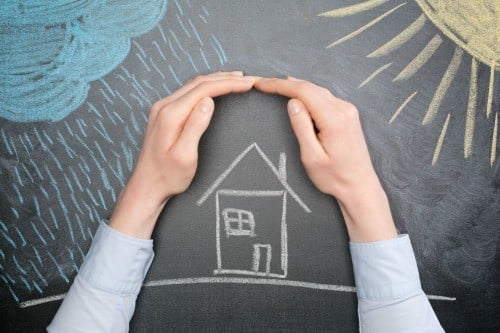 3. Review, Calculate, and Get the Accurate Estimates
Always get the accurate estimates of the cost of the re-building of your home and the cost of all its contents. You need to ensure you have sufficient amount of sum assured so you'll be fully covered in the face of a disaster.
Use a sum insured calculator or speak to an insurance officer or agent to help choose the best policy for your estimated needs.
4. Only Get the Coverage You Need
Of course, when it comes to protecting your home, you'd want to get every protection you can get in the market. However, remember that the more coverage you get, the higher your premium will be. Take some time to analyse your home insurance needs and drop the less important coverage from your policy.
For example, if you're not renting your home, there's no point in getting a landlord coverage and paying the extra premium for it. You can always add any additional coverage to your policy as and when you need it.
5. Invest in Safety and Security Equipment
Having safety and security features such as fire alarms and fire-fighting equipment can help lower the risks of your home being destroyed in a fire, while security cameras can sometimes help deter burglars. This, in turn, may help lower your home insurance premium.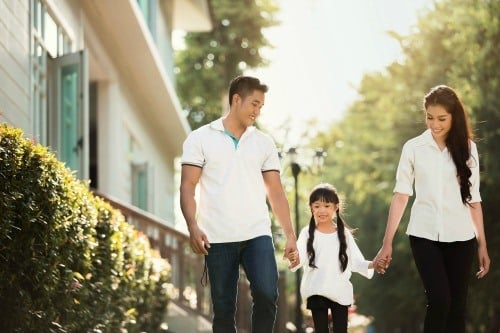 So, there you go; keep these five things in mind before purchasing your home insurance to help you get the most out of your policy. If you are looking for a customisable home insurance policy that won't burn a hole in your wallet, check out the newly launched Allianz Smart Home Cover*, the first modular home insurance of its kind in the market! modular home insurance of its kind!
It allows you to select the coverage you need for your home, and by doing so, helps you save on your home insurance premium. You can choose the coverage from Allianz Smart Home Cover's from the their available options as follows:
● HomeOwner – covers your residential building from damages.
● HouseHolder – covers the contents of your home.
● Mortgage Loan Installment Protection – covers your home loan repayments when you can no longer pay them.
● HomeFix – covers the costs of your home repairs and maintenance.
● Landlord Insurance – covers you, as a landlord, from tenants in case of damages or disappearing without paying rent.
Check out Allianz's website for more information on the Allianz Smart Home Cover home insurance, and get the perfect (and customised) home insurance policy that fits your home protection needs like a glove!
*Terms and conditions apply.