We all know how important it is to have insurance, but finding the right kind of insurance takes a lot more than knowing which premiums are the most affordable. After all, just being covered is quite different from being truly protected.
To save money, you might be tempted to choose the cheapest option available. However, doing that might mean being left high and dry in a time of need if you aren't properly covered. Watch the video below to make sure you're not caught in a nasty mess without a safety net!
So, to avoid having any bad situations happening to you while unprotected, you have to determine whether your health insurance is giving you the most comprehensive protection you can afford. But what does comprehensive mean? A number of things, namely…
Protection for Unlikely Candidates
With life insurance for example, some insurance providers automatically refuse you if you are diagnosed with certain health conditions. This is especially true for the 3 "high conditions" (high blood pressure, high cholesterol, and high BMI). These 3 conditions are found to be steadily increasing in Malaysia which means these are the very people who would need life coverage.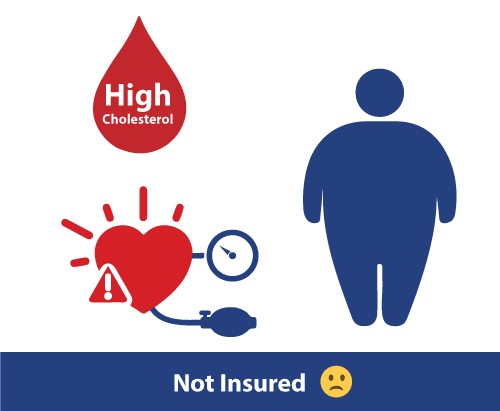 However, many are unable to qualify for a decent life insurance because of these diagnoses. Even worse is that those with these conditions are more inclined to suffer from certain critical illnesses (heart attack, kidney failure, stroke, and cancer), leaving them doubly unprotected.
With a policy like Allianz 3H Cover, you can still get good coverage even if you have high blood pressure, high cholesterol, and/or high BMI. It is a life insurance policy with the option to add on critical illness insurance to protect against the 4 most prevalent critical illnesses that affect those in this situation.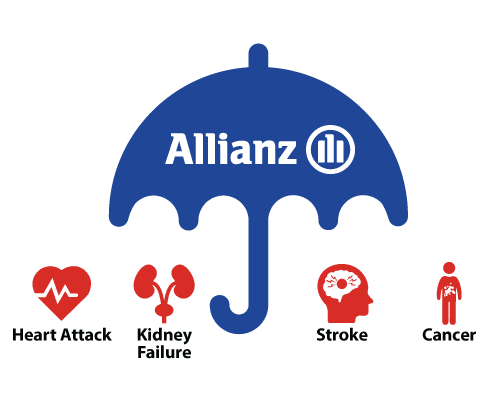 Thus, comprehensive can mean providing protection to you, even when you may not appear to be an ideal candidate to other insurers.
Total Protection for Your Wellbeing
The scope for comprehensiveness when it comes to medical insurance is usually signaled by availability of panel hospitals, outpatient treatments, surgical fees, ambulance fees, and plenty of other perks that come along with your medical card or Takaful medical card. However, what if you have a condition which needs to be carefully monitored and managed? Will your insurance provider go the extra mile to protect your wellbeing?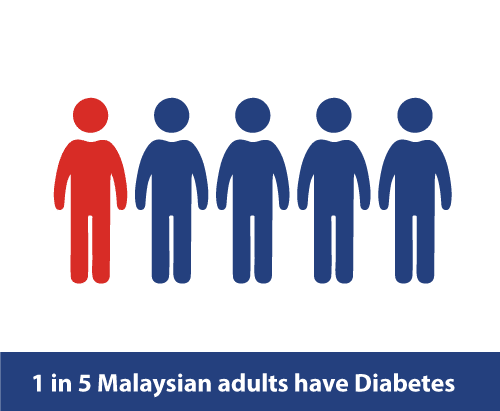 What if that condition was diabetes? Malaysia has one of the highest prevalence rates for diabetes but most medical insurance providers will reject an applicant with diabetes on sight.
However, Allianz Diabetic Essential is designed for those with Type 2 Diabetes and is meant to be the medical protection solution that's missing in the market. This comprehensive policy takes special care for those who have diabetes (it's the first policy specifically for diabetics in Malaysia) and caters its coverage especially for them.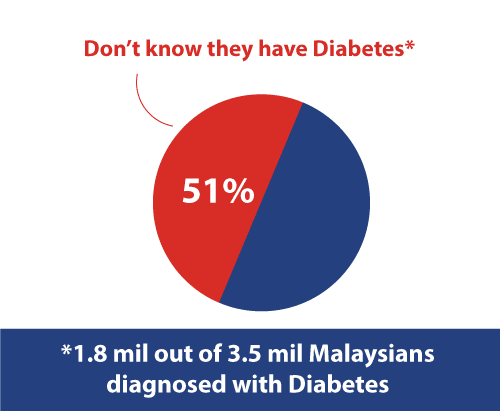 Not only does it cover blood tests, kidney tests, and most necessary medical examination costs, it also allows customers to enroll in their Diabetes Care Programme where a licensed physician is provided to be the customer's personal health advisor. These health advisors are meant to provide answers and develop a personalized care plan to empower enrolled customers to manage their diabetes.
Here, comprehensive means thorough understanding of the policyholder's experience and drawing insight to provide them with the protection they need.
Compare the best Allianz insurance for medical cards here
Compare the best Allianz insurance for critical illness here
Above and Beyond Value Added Elements
The most basic (mandatory) motor insurance bought by motorists allows vehicle owners to be protected from having to pay damages of another car in the event of an accident. A more involved policy might include protection from theft and fire damage, but the more common option for a wider range of protection would be 'comprehensive motor cover', which includes all the above as well as losses/damages due to accidents.
However, the additional services offered for similar types of coverage can vary greatly. So make sure you do your research! If you buy comprehensive motor cover from Allianz, you get access to Road Rangers, their nationwide motor accident assistance program.
Allianz Road Rangers offer:
Access to a 24-hour call centre that you can contact in case you meet with a road accident
A Bike Brigade who will arrive first at the accident location and provide assistance
Towing service of your damaged vehicle to the police station and help in lodging a report at the station
An Allianz Authorised Panel Repairer or a franchise workshop upon your request
Assitance in your claims process at the police station
Ride-sharing coupons to get home from the accident scene
Deliver of your vehicle to your home once it's repaired
All these added value elements show a truly comprehensive process which takes care of the customer as well as their vehicle. Not only is your car protected, but you also get everything done to make things go as smoothly as possible from the moment the accident happens, all the way to getting you home, and getting your car back again.
Flexibility to Address Various Needs
As far as home insurance is concerned, you have your houseowner policy, which protects your house from fires, car crashes, natural disasters, etc. Then there's the householder policy, which covers the contents of your property and the personal effects belonging to you or your family.
But considering the many different ways that people can own and use property, these solutions may be overgeneralized. Some may not be getting the full protection they need, while others may be stuck paying for more protection than they want. Allianz Smart Home Cover offers a customizable home insurance, which allows you to mix and match protection components for the best fit that suits your needs.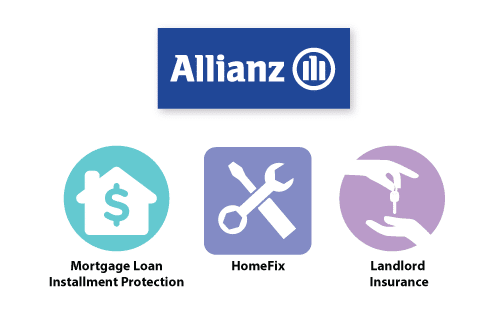 Depending on how you mix and match it, Allianz Smart Home Cover can offer protection for homeowners, renters, landlords and/or first time home buyers. Mortgage loan installments, home repairs, and even runaway tenants can be covered if you need to.
All of these elements can be put together in many different permutations and allow for personalisation so you can get covered in exactly the way you need to, and pay accordingly. In this case, the breadth of possibilities to address various needs make for a comprehensive approach to protection.
Coverage All Over
So when you're looking for insurance, remember to keep in mind that not all policies are equal even if they might seem that way. Because coverage isn't just about the money, it's also about being cared for and having the peace of mind to focus on the important things in your life instead of worrying about what can go wrong. To find out more about comprehensive insurance, check out Allianz for protection from A to Z.