The Cost of Education
It's no secret that higher education is expensive and it's certainly not getting any cheaper what with inflation and general cost increases.
At present, even a basic business degree course in Malaysia can cost over RM50,000 in a private university. If we estimate our inflation rate to be 4%, you will need approximately RM109,000 to match that figure in 20 years – that's a big number! And we haven't even considered an education abroad yet!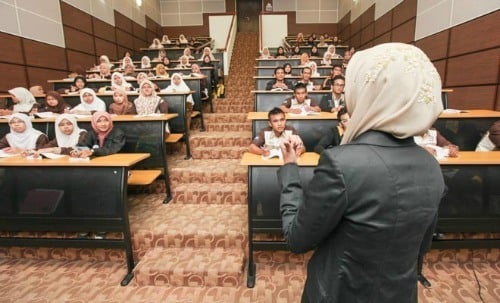 Higher Education Financing Options
So how do people pay for their children's education with it being so expensive? There are many options to be sure, but each financing pathway comes with its own set of costs. For instance, parents can opt to pay for their children's education by withdrawing from their EPF account but this would lead to a depleted retirement fund and a loss of a dividend earnings.
Others may consider taking out a personal loan or re-mortgaging to fund their children's education but this too would incur interest costs. Moreover, some may not even be eligible to get financing for the exorbitant sums they would need, especially if they were to pay for the tertiary education of more than one child.
Of course there's always a PTPTN loan option to consider. But that would essentially saddle a young adult (if they even qualify in the first place) with long-term debt before they've even earned their first paycheque.
What Is An Education Policy?
There are two basic types of education plans – endowment and investment-linked policies. Endowment policies resemble a savings account with insurance benefits whereas investment-linked policies let you invest and still retain coverage.
For both policy types, a lump sum benefit is typically released upon maturity plus bonuses on the accumulated premium.
Now with investment-linked education plans, well-performing funds could earn special dividends and bonuses to be paid when the policy reaches maturity. However, it can also be more expensive to maintain whereas endowment policies typically costs less overall.
The Benefits of Buying an Education policy
Here are six reasons why you should seriously consider buying an education policy:
Earn bonuses and top-ups
The biggest benefit to buying such a policy is the potential bonus payments that get added to your child's education fund as you continue to pay the premium. The bonus levels vary with providers and plans, for instance, AIA EduAchieve offers a bonus of 15 times the payable premium when you child enters university. AXA on the other hand offers a 2% bonus on an account's value for the last 60 months of the policy.
You can start saving for your child early on
Most of these policies can commence as soon as your child turns 14 days old and if you keep up your premium payments, your child will have a significant financial boost that has been cultivated over the course of 18 to 23 years.
Payor Riders
These riders help cover basic premiums in case one or both parents die or suffer total permanent disability. This way, no matter what happens to you, at the very least you'll have peace of mind knowing that your child has the financial means to pursue his or education.
Enjoy Tax Reliefs
Education insurance purchased for your children can be claimed up to RM3, 000 per year (combined with medical insurance). This way you are paying less in tax and still providing for your child's education. Win-win!
Access to Small Withdrawals
In case you are having money difficulties, certain education policies allow withdrawing a small portion without charging a withdrawal fee. Here you can still maintain your saved amount while having free access to the cash you need.
Complimentary Assistance
Education policies may also offer added benefits such as a concierge service to help your child settle into university or college with as little hassle as possible. The concierge can help with accommodation bookings, flights, student visas, etc.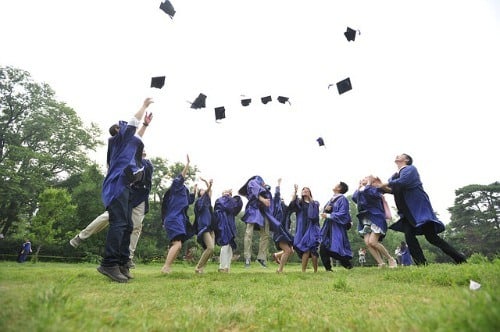 What Else You Need To Know About Education Insurance
When it comes to education insurance, consider that this is a long-term policy. Your financial commitment typically lasts 18 to 23 years. This means that you would need to financially keep up with payments over an extensive time frame or potentially lose your premium contributions.
Moreover, the policy is only applicable to those below the age of fourteen. Thus, education insurance isn't exactly an option suited for all parents and children.
If your child is already fourteen years or older, there's still something you can do to help pay for their education – just save as much as possible for them! Consider opening a high-interest savings account or Fixed Deposit account to maximise the saving potential for your child's education!