Newspapers nationwide yesterday showed grim images of completely wrecked and water damaged homes; floating, bruised vehicles and many other household items beyond identification within the mud; a mere snippet of the massive rebuilding effort required by the affected citizens. For many, the effort of rebuilding is only trumped by the effort of finding the funds with which to rebuild.
Although the government is releasing BR1M handouts earlier; the amount is but a pittance when held up against the cost of starting over. They have also pledged to rebuild homes for some flood victims in safer areas but this will be limited to particular residents and will only cover the cost of a new home; not its contents. Cars were also lost in the flood; some of which may still be under loan. Imagine trying to replace everything in your home and your car in one go. It's a monumental task for anyone.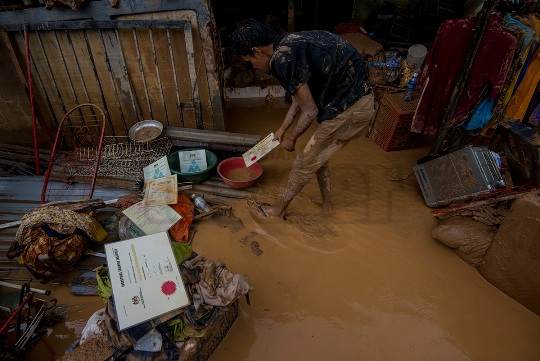 A villager salvaging what he can from his home in Kelantan. Picture rights: the Malaysian Insider.
PIAM released a statement today saying they are ready to pay if flood is included as a peril in your insurance policy (gee, thanks PIAM but that's kind of a given isn't it, considering that's what we agreed on and paid for?) so for those who've taken insurance policies on their cars and homes; they might be looking to their insurers to help with this burden; but do their policies cover it?
Home Insurance
From our research, we've found that most homeowner's insurance in Malaysia will cover your home and/or it's contents against loss caused by flood; a situation very different from the US or in the case of car insurance. However, there is a difference between a homeowner and householder policy which will then decide what you are able to claim in the event of a flood.
A Homeowner's/Houseowner's policy
From perusing documents related to a homeowner's policy (or houseowner policy as used by some insurance companies); this is the policy which only covers damage to the structure of the building and not the contents of your home. Of course, the damage can be caused by anything from floods to a wayward vehicle ramming into your home.
A Householder's policy
A householder's policy covers the contents of your home instead of it's structure from many causes of damage, including floods. It includes personal effects as well. This policy was designed for tenants and renters who would be more concerned about the contents of their home rather than the house itself. Most good householder policies include damage caused by flood in their basic package.
If you own the home you are living in; many would recommend that you buy both a Homeowner and a Householder policy but if you haven't; you will need to check your policy to see which one you do have. However, some insurance companies are offering full coverage equivalent to both policies in one insurance plan.
Combined Insurance Product: Home Insurance Policy
The name may differ from one insurance company to the next but the gist is the same: a home insurance policy combines the coverage of a homeowner and householder policy; covering you for damage done both to the structure and the contents of the home. Of course, premiums for the combined product will be higher than taking just one or the other.
That said; your insurance probably will cover flood damage but to what extent will depend on what was agreed on in your policy.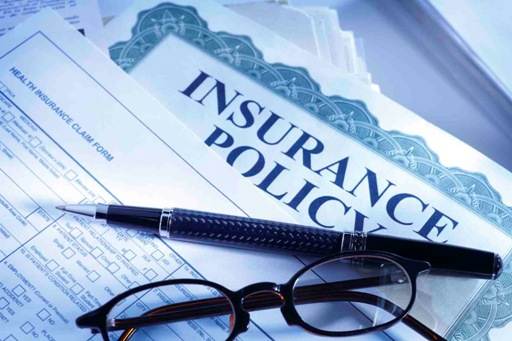 Car Insurance
The situation for car insurance, however, is not so fortunate. According to most policies in the market; even comprehensive car insurance does not protect your vehicle against damage caused by flooding. Flood coverage is an additional feature for which you will have to pay an additional premium for when you sign up. You'll have to dig up your car insurance policy to see if you've paid for that additional coverage.
But if floods are so common in Malaysia (once a year at least?); why isn't it included automatically in all car insurance policies?
It seems like 'comprehensive' really isn't so comprehensive if we have to pay for so much additional coverage for common losses such as flood and windshield damage. Home insurance policies were tweaked to include floods considering how prone the country is to experiencing it, so why haven't car insurers caught up?
Flood was included as a peril alongside typhoons, earthquakes and volcanic eruptions. Whilst I understand why those three would be excluded (like seriously, where are we to even find a volcano in Malaysia to erupt over our cars?); flood coverage shouldn't be considered in the same category considering how often it happens even in the middle of a city carpark!
In a report by the Malaysian Reserve at the beginning of this year (that ironically starts out with mention of the 'worst flood in 40 years' in Jan 2014, which evokes special questions of why we have 'the worst floods' every year but so little done to mitigate beforehand, but that is a different topic altogether), the reason for not making flood insurance mandatory was because:
*BNM said mandating the purchase of flood cover would necessitate an increase in motor premiums for all motorists so as to reflect the additional risk undertaken by insurers. "However, not all vehicle owners in Malaysia may want to purchase the cover especially if they feel that they are not exposed to the risk of flood."
Hence, BNM is of the view that vehicle owners must have the right to choose an insurance cover that is "appropriate to their needs and should be not be made to purchase insurance protection other than that required by law."*
Well, why increase the premiums if the cover is supposed to be 'comprehensive' anyway? Or maybe make it mandatory in states usually affected by floods? Just some suggestions since insurance policies are mandatory for everyone hoping to get road tax and ever driving their car. If we're forced to hand over premiums to insurance companies just for the privilege of driving; the least that can be done is to offer coverage at times when people need it the most.
Not a Watertight Solution
All that said, insurance for some may turn out to be the saving grace to help rebuild their lives but not for everyone. Those who opted not to have additional cover or for those who simply cannot afford the luxury of an insurance premium every month; this is little respite.
The Malaysian Insider reported that many victims they interviewed have little or no money; do odd jobs and are petty traders – it's unlikely that they would have been able to afford a basic policy premium, much less a comprehensive one with added extras. So it is again, in a cruel twist of fate that the people who most need help to rebuild, will more than likely not receive it – at least not from insurance companies.