Remember the old days in the early 90's when you had to eagerly wish some items would hit local shelves before you could get your mitts on them? All that anticipation was exciting but the abject disappointment you felt when you found the item wouldn't be imported was also all too real. Of course; if you were born in the early 90's and later; this might seem a pretty alien concept to you.
Yes, there existed a time when there was no internet shopping. How did we live? We depended on stores like Parkson, Metrojaya and other such departmental giants for our shopping needs. Today, not only are we attempting to top Singapore in the mall per square metre stakes; we've also got the world of online shopping to help us get everything we need with a few deft flicks of the keyboard/mouse.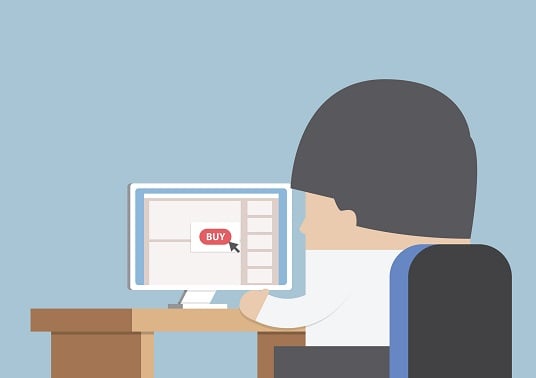 It's revolutionised the way we consume and whilst cutting out the middle-man importer saves us a tonne on the final price – there are other costs that are making the final amount not exactly a bargain. But whilst obvious costs like shipping are common knowledge – some costs are a bit more sneaky.
1. 'Handling' Costs
Many small businesses and private sellers include a 'handling' cost or fee in your final shipping price. Whilst it doesn't literally mean a cost for 'handling' your item; it does mean you are paying more than the postage cost of the item for the seller's effort in packing your item and heading to the post office. Handling costs are always more expensive for international buyers as more sturdy packaging and filling of international delivery/customs forms are required. To this day, many small sellers (and some big ones like Mattel USA) refuse to ship internationally. Those who do, add an average of $5 for handling. This fee covers the cost of packing materials and the seller's effort in taking your item from stock to post office.
2. Credit Card Conversion Loss
Have you ever seen an item; used a currency calculator to see the converted price and thought, "Hmm, I can afford that,". So you click order and await your goods. Of course, then comes the monthly credit card statement and you balk at the amount actually deducted. "But how can this be when Oanda said differently?" You cry the forlorn cry of the online shopping battle-scarred everywhere. The reason for this is simply that Oanda and other such currency converters quote actual conversion rates based on announced Forex exchange numbers for the day. Your credit card however, will be using the rate set internally by the bank in question. If you've traveled and exchanged foreign currency at a money changer; you will also note the different rates you are offered at different money changers. Just as the money changers are allowed to set their rates; banks can too.
More often than not, bank exchange rates will not be the most value for your money and you will find yourself paying more than you anticipated. If the amount is small, there is unlikely to be a major variance but a large purchase could see you crying over your package.
3. Customs Import Fees
Ordering something from outside of the country? Great, Customs Malaysia would like to share in your consumer happiness by charging you a fee. Custom fees don't apply to all items and the rate will differ depending on what you've ordered. For the most part, orders for personal use will not be subject to a fee but how does the department decide this? Mostly, by using a base price. For many items, a purchase of RM500 and below will exempt your from duties no matter what the item but breach the RM500 mark and your customs fee can run into a large fraction of the purchase price. On top of the percentage in fees that Customs Malaysia will charge you; an additional RM40 will be incurred as 'documentation and processing' fees. When GST kicks in – expect all of these fees to increase.
Our writer had the rude shock of an RM120 customs charge on an RM800 total order. So even though you're keen to save on shipping by combining your purchases – the additional customs fee may make it less than worthwhile to bother.
4. Payment Gateway Fees
If you want to use the safer option of a payment gateway such as Paypal instead of giving your credit card number directly to the seller; you may be charged a fee too. Whilst most payment gateways don't as a rule charge buyers, they admit to charging a fee for currency conversion when buying from overseas in a different currency. Very few people notice this amount as the number you see reflected in your statement includes the conversion rate and the fee from the payment gateway.
Check out this screenshot of a gateway's fee page informing the customer of the possible charge.

Still an Awesome Way to Shop
All that said, you will find that more often than not; online shopping is still a pretty awesome way to shop. Sure, there are additional costs and you may not be able to see an item beforehand; but let's not discount how much profit a middle man importer or a retail importer is making on top of covering his costs for importing. You tend to find that even with the costs above; your items were a lot cheaper from the online store than they would have been at a physical shop. Beyond price point; online shopping doesn't leave you at the mercy of a local retailer or merchandiser's personal tastes: you get to buy whatever you want from a brand's catalog without limit. You'll also be able to find rare items and those not available here.
The benefits for shopping online are endless but you need to always be aware of what you're paying for and why. This not only make a cheaper buy; it also makes for a more satisfying buying experience.