Happy 2015 everyone! Amidst plans for a bigger and better year; you're going to definitely be looking at your finances. Whilst some of these are already known to most of you; have you realised just what this means for your financial plans and goals?
To get you going on your budgeting, personal finance plans and those talks with your personal financial advisor; we've listed some of the changes in policy and practice that have been announce to date for 2015, which you'll want to pay attention to.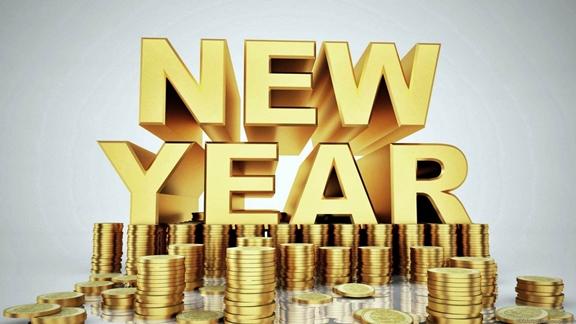 1. Petrol Price Fluctuations
Word on the 'street' today is that despite falling oil prices (which, has fallen another RM0.35 in January 2015); people can't really expect to see reductions in prices of other goods and services. Whilst a fluctuating price point may sometimes mean lower prices; it's still becoming increasingly difficult to predict petrol spending on your monthly budget. This is especially true if you travel frequently or long distances for work. The effect is expounded if you manage a transportation or logistics business requiring extensive road travel.
However, it's always better to err on the side of caution. Despite prices falling, where possible, maintain higher budgets for road travel throughout the year and keep a consistently healthy miscellaneous budget fund for increases that may happen. Because it can; at any time.
You should also be aware (and wary) of the possibility of petrol merchants withholding certain types of fuel if prices continue to fall (they are allegedly already doing so!) and consider the effects of a different type of fuel on your expenses and vehicle maintenance.
2. GST
The GST horse has been flogged good, not just by us but every newspaper in town. So, we're not going to go on about it but give you a small reminder that GST will be hitting items and services you probably did not think about. Just today, reports loomed about higher entertainment ticket prices and most likely many, many other things.
Whilst we expect businesses to simply pass to cost on to consumers with nary a glance; if you're running a business; it's important to remember that such changes, especially something as little-understood at this time by consumers as GST, will cause people to be much more cautious with their spending and that means less spending on non-necessities.
Cautious spending is great for your personal savings but not so much on the overall economy and business of small traders. So everyone essentially needs to take note; not just consumers.
It's going to be a highly challenging year for your finances and how it ends up; is really anyone's guess. As far as possible, proper financial plans with a good dose of flexibility is going to be crucial.
3. The Removal of the BLR as a benchmark for Home Loans
If you're thinking of investing in property or simply buying your first home this year; take note that banks from today will not be basing their interest rates on the Base Lending Rate (BLR) by Bank Negara anymore.
The BLR will be replaced by an internal Base Rate, which will be decided by each bank based on their own benchmark cost of funds. Some banks have already announced what their base rate for 2015 is going to be so do take note. This change, however, will not affect customers with existing loans pegged against the BLR.
If you want more info on the Base Rate and how it's going to affect your home loan – check back next week when we give you the full lowdown in our Base Rate Announcement and Guide.
A Year of New Beginnings
No doubt, 2015 is definitely going to be a year of new things for your finances and it"s both exciting yet somewhat nerve-wrecking to see what comes out of it all. But it's important to remember that in any stormy financial sea; nothing provides the lifeboat you need quite like a firm grasp of budgeting and saving.