One afternoon, I was at a petrol station fueling up when a homeless man asked me for money. I gave him RM5, but he said needed more because a RM5 wasn't enough to buy a meal at Old Town Kopitiam. I was baffled by his demand (and seemingly specific eatery of choice) but I gave him the RM5 anyway because it was all I had extra after paying for my fuel. I figured if he asked around a bit more; he could rack up the amount for his Old Town wishes or just eat a mamak like I had a few minutes earlier.
As I was driving away, I realised I was annoyed at the indignance of the man asking me for more when I already gave him money but more than that; I realised his situation seemed oddly similar in concept to many of us – and it is this line of thinking that keeps us from saving.
If you're wondering how are we similar, chew on this: Have you ever found that your budget didn't work out as planned and you couldn't save up each month? How often have you paid more for a luxury item or restaurant when a cheaper one would have sufficed? Our free-spending habits stop us from giving up our wants and comforts rather than settling for our basic needs. As a result, you'd either run out of money before your next paycheque and have to deal with loads of debt to pay off later.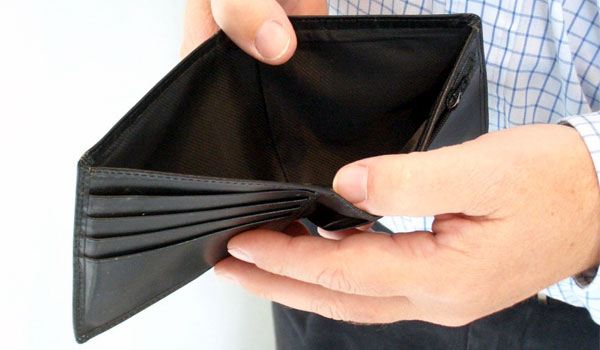 Looking at your bank account, you may think there's no room to go about spending better but there just might be but like the man at the petrol station – you aren't willing to trade the Old Town Kopitiam experience for something lesser (ok, Old Town isn't exactly the epitome of luxury spending, but you get the idea!). While we aren't telling to deprive yourself from finer things in life, cutting back on some of the guilty pleasures could actually save you heaps- be it treating yourself to designer coffee; or monthly shopping spree.
Here are three ways you could stop tripping yourself over each month:
Wants aren't Needs
What you want isn't what you need. Those two words hold different meanings: on is desire to own something and the essentials for basic living. Keeping your money for necessary spends only sounds harsh but hear me out. Once you've added up the needs (which includes saving!); you'll then be able to see how much wiggle room you have in your budget for wants. Much like it is putting the horse before the cart (because carts aren't equipped to pull themselves); it is about putting the important things first. Once you're equipped with the survival needs, you can add some of the items from your wish list into the check out cart.
Emergency Funds
Save for the rainy day- this is a common term we hear from time to time. Unfortunate things can happen to anyone- be it leaky pipes in your home; a child needing hospitalisation or an unexpected job loss. Allocating some money for your survival plan each month could gradually build up a foundation for emergency funds. Shield yourself with this monetary back-up to mitigate these problems should they arise in the future. At least, you know you are prepared for the worst.
Say No Now, So You Can Say Yes Later
Sacrificing what you want today will allow you to say yes to much better things in the future. You could choose to save more this month so you can save it to buy something bigger or truly life-changing in future. The delaying of gratification may seem alien in our culture of fast everything but Rome certainly wasn't built in a day and neither will your financial stronghold. Saving in a good deposit account will also see a good interest rate giving you returns on your investments. It's as if the bank is helping you to achieve your dreams. Now what could be better than that?
We are all guilty of indulgence in one area of our lives or another but sabotaging your account each month will not only leave you high and dry; you're essentially paving your way to financial doom. Keep bad spending at bay and kickstart a better financial year this 2015 by simply changing the way you look at your money.