It certainly goes without saying that weddings in Malaysia are no cheap affair and we, as attendees or the celebrated pair, are completely aware of where this large sums of money is funneled into.
But have you ever considered being on the receiving end of this generous cash cow? We happen to know a few who make a living from it and will now reveal possible income opportunities you can consider on the side (if you're the one not getting hitched of course!).
1) Photography and Filming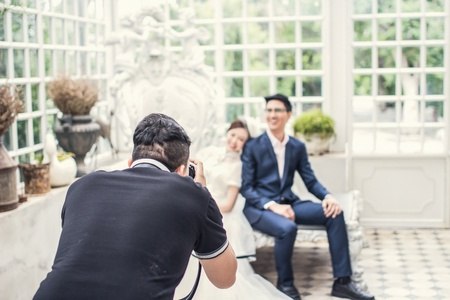 How else would the most important day of the celebrated couple be best remembered if not for good photography and video filming.
Charges for a three to four man team for a day's filming can range anywhere between RM2,500 and RM6,000 depending on the selected package (photo album variety and video count or length).
Apart from important equipment like cameras (with lights), tripod (or monopod) and lenses (wide or zoom), only basic skills are needed to hold a camera to capture a special moment.
Get a friend who is an expert in this area and have him run these basics over a day's training with the rest of the crew. Some can take pictures while other newbies just need to aim and hit the record button.
Also, you would need a member who is proficient in video editing to create a visual story of recorded footage. If you plan your team and packages out well, this could be monetised lucratively. While we're on it, do check out our beginner's guide to buying your first DSLR camera.
2) Music and Entertainment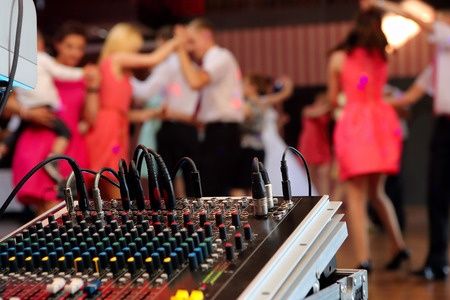 There's a popular saying about this bit at weddings – if the music is bad, it can kill the dance. It pretty much sumarises the value of music and entertainment at weddings (depending on the kind the wedding couple chooses to go for too).
This section popularly includes the band, DJ (disc jockey), MC (master of ceremonies), sub-performances (because bands need breaks) and a few others (a violin section perhaps!).
Event companies usually offer packages that come with sound system, lights, DJ and MC; but bands (including the violin section) are more often than not, stand-alone hires.
You could either be the go-to person (usually the sound system guy) if you have an array of contacts for services required at weddings; shred the guitar like a rock star with a band or try your hand at MC-ing if you possess the gift of the gab!
A 5-piece band can earn between RM2,000 and RM3,500 a night while an MC can command a payment for a night's work within that bracket too, depending on repertoire and popularity.
3) Wedding Cake and Consumables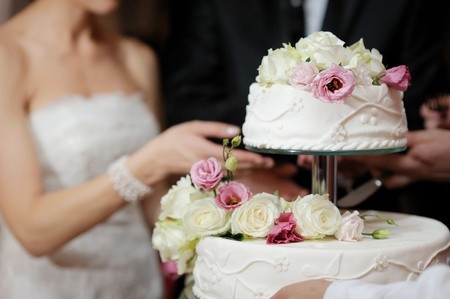 Pastry making is considered to be an art. Combine that with some serious skill, whatever you produce can have a pretty shiny price tag attached to it – especially at weddings.
Apart from the bride and groom, tiered wedding cakes are the star of the show. They can cost as much as RM2,500 depending on tier count and type.
If you are good with baking and the lot, why not pair this up as a package with unique consumable door gifts or personal fruit cakes for each guest at their tables – this way, you'd be able to stretch your income margin further.
Other ideas may include a wide cupcake selection for dessert (yes, you can cut costs with the caterer on this) or simply put them up for display according to the theme of the wedding (you'll know what we mean if you've seen Cupcake Wars!). Best part is, all of it can be accomplished from the comfort of your own home!
Let the Wedding Bells Ring!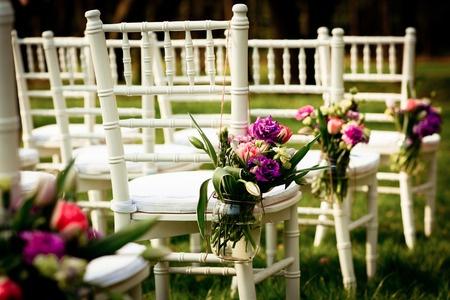 Apart from the aforementioned, there are a tonne more ways to monetise weddings. Things like catering, decoration and photo booths can all be profitable side incomes too – they work better if combined in packages!
Don't be afraid to get your feet wet in these possible sources of income, you just might end up a professional wedding planner (hey, they earn crazy money!) for weddings of all sorts. So, good luck!
While we're talking about ways to make money in the Malaysian wedding industry, check out our piece on how much you should give in a wedding Ang Pow published not long ago.
Have you dabbled into this unorthodox source of income before? What was your experience like? Tell us all about it in the comments section below – we'd love to hear from you!