Every married couple manages their finances differently. Depending on the nature of their relationship, some couples prefer to have a shared commitment to their household finances whereas others would have each person simply managing their own finances and paying for their fair share of the bills separately. For easy payment and convenience, the joint account is the best tool to pay for collective expenses but this convenience can come at a price in the event of death or divorce.
During the bliss of marriage especially amongst newly weds, it's easy to overlook the importance of preparing for the unexpected or the worst case scenario. In the event you or your partner decides to call it quits; or if one of you passes on, what would happen to your joint account? It doesn't have to remain a conundrum. This topic may raise discomfort, however it's worth discussing to avoid these hiccups in future.
When divorce happens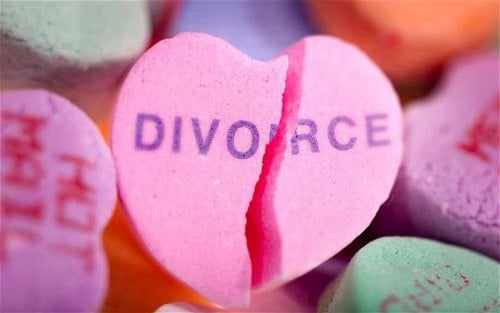 Whether it's child custody or asset distribution, not every divorce case will require a court proceeding. In the best case scenario, you and your spouse can discuss and agree upon asset distribution without issues. Essentially, both of you share equal rights to decide whether the funds in your joint account should be distributed evenly or retained as it is for the purposes of paying household expenses and child support.
When a spouse passes on
It's bitter pill to swallow when a spouse unexpectedly passes on. As if having to deal with this unfortunate event isn't hard enough, setting joint finances in order can be another headache. Many married couples operate under the misconception that they can still gain access to their joint account if anything were to happen to one of them. However, that isnt true. When the bank is informed about a person's death, the account in question shall be frozen until a court order is obtained. In this period of time, the surviving spouse will be unable to withdraw any money.
But how is such a situation avoided? For those of you who didn't know, some banks for the incorporation of a survivor clause which would allow the surviving spouse to get access to their joint account much like a joint tenancy contract. What's a joint tenancy? A joint tenancy is more commonly used when dealing with real property ownership. It's a contract to prove ownership of a property by two or more people.
What's great about these agreements are the clause known as Survivor of Ownership which allows you to inherit the property when one joint owner passes on. Some banks actually do adopt such a clause for joint account owners hidden within pages of terms and conditions. However, this is not available to all banks so it is important to ask your bank if this clause exists so if it is not included; you can find other options to deal with the issue.
Preparation is key
While marriage is not always lasting and death a surety; preparing yourself for these scenarios could offset any issues related to distribution. Here are some things you can do to make sure everything goes smoothly in the event of death or divorce:
Talk to your spouse. Though it is not a pleasant topic by any means but talking about what will happen if either death or divorce should part you is important. Whilst prenuptial agreements are not expressly provided for in Malaysian marriage law; you can still draw one up and have it enforceable by the powers of the Contracts Act 1950.
Read your bank T&Cs. Reading your bank T&Cs should be a must-do but many people take it for granted that they already know what they need to about the product. Ask about the survivorship clause as well as any rulings in the event of divorced joint account holders. This prepares you for Plan B if the bank doesn't offer avenues for redress.
Have a separate personal account. Although it might seem like it goes against the point of having a joint account in the first place – it always makes sense to have one account that is only yours. This account can be used to store money for personal purchases or in the event of separation from a spouse. This fund will act as a buffer for the time it takes for your joint account money to be free for your use once again.
The end of a relationship doesn't have to signal the end of your personal finances. With adequate information you can take the right steps to manoeuvre many of life's financial eventualities.