Social media exploded the past few days with images and the story of a Vietnamese tourist in Singapore begging for a refund after finding out that the iPhone he purchased came with a hefty additional cost for an added warranty which he had unwittingly agreed to.
The story of course made waves for it's entertainment value but the underlying message is far more serious. Everyday, customers are 'duped' into purchasing expensive and unnecessary extras or agreeing to recurring fees they probably never really wanted (we use the term 'duped' loosely as traders/salespersons often do ask the customer to confirm they want the added benefit but without really explaining the costs or commitment. Couple this with customers who don't ask the right questions and you have a surefire recipe for disaster).
The Vietnamese tourist's story got a happy ending thanks to kind Singaporeans and a start-up founder who initiated a fund to collect donations for the man. But not everyone will see such a favourable conclusion.
Whilst we wish we could trust all sellers and salespersons to be ethically honest with us; until proper enforcement is carried out or business mindsets changed; the best we can do is educate ourselves to ask the right questions and be more careful when agreeing to purchase or signing up for anything.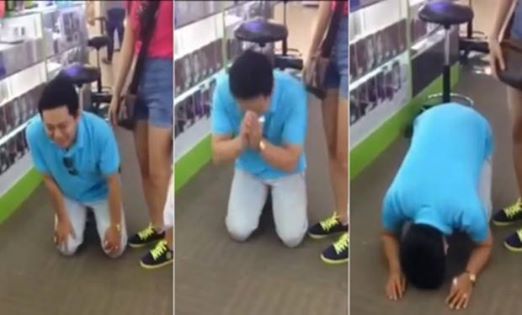 To get you ready for the consumerist jungle out there; we give you 5 instances where you always need to ask for more info before saying yes!
The Five Instances You Need to Ask for More Info on T&Cs
1. When Signing Up For a Banking Product
Whether you are applying for a personal loan, home loan or credit card; bank T&Cs are not for the faint of heart and admittedly, most of us agree without reading the fine print. But this is an agreement very likely involving large sums of money and interest payments with hefty repercussions in the event of default. It makes sense to, even if you aren't able to understand the terms by reading them yourself, ask the right questions and refrain from agreeing until you are sure that you know just what you're signing up for.
It may seem excessive, but some customers do request for additional time to peruse the documents or pass it to a lawyer (or even anyone they feel more capable of understanding the contract than them) to explain the terms to them.
Some key questions to ask (you can always more!) when applying for a banking product:
How much interest am I paying? (Not just in percentage, but ask for real numbers. Your contract should even have the total sum of interest paid over the duration of the contract.)
How long am I committed? (More applicable to loans than credit cards of course!)
What are the penalty fees (if any) if I am late with payment or default?
Are there any additional charges?
Will I be charged extra for any added benefit service you are offering me?
2. When Signing up for a Mobile Plan
Just like the instance of the iPhone 6 above; mobile plans even in Malaysia are sometimes a little tricky. They tell you, you can get a phone for this low price but then hit you with 'advance fees' when you actually decide to make the purchase.
The 'advance fee' is usually used to offset your mobile phone bill for a fixed number of months but this added amount will more often than not; make your initial phone payout much higher than buying the phone at full price!
Mobile phone bundle plans also tie you in contract for a fixed number of years so it is best to ask more information before agreeing to tie yourself to them with monthly recurring charges!
Questions to ask when signing up for a mobile phone bundle plan:
Is there an advance fee or any other fee besides the advertised phone price? (That is, how much do you really need to fork out at get-go?)
What is my monthly commitment (in total with all fees and charges)?
How long am I tied?
Are there any additional fees?
Will I be charged extra for any added benefit service you are offering me?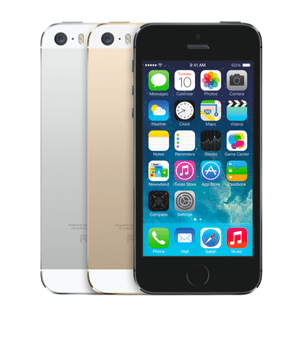 3. When Signing up for any Package with a Recurring Charge
Many times, sellers try to hook you in as a customer for a set amount of time by offering you a discount if you pay a lump sum for a few services or subscription. This gives them a big chunk of profit in a go and ensures you don't have time or the option of changing your mind. Sometimes, instead of charging the full amount; they insist on placing a standing instruction to charge your credit card every month. Service centres such as gyms, massage parlours, slimming centres and even car washes typically use this method of sale.
Whilst there is nothing really wrong with this mode of doing business (and it sometimes can benefit the customer); it's best to be clear on what the terms are if you are committing to such chunky payment or for a fixed period of time.
Questions to ask when signing up:
What is my total monthly commitment/ full payout if I sign up for this package?
How much am I saving? (Again, ask amounts, not percentage!)
Are there added benefits or charges?
What are the penalties if I want to terminate the subscription?
What are the terms of the package (redemption, transferability, refunds, etc)?
4. When Called by Telemarketers
Increasingly, banks, insurance companies and even just regular salespeople are going back to the method of selling via phone. By catching a potential customer off guard, they are able to ply him/her with the benefits and selling points of the product. They then start hard selling.
Many people when called on a busy day, want nothing more than to hang up and get on with their business but their inner urge to not let go of a bargain then makes them easy targets. Many will simply say yes without further thought. Credit shield or credit card insurance is one such plan that is vigorously and many time unscrupulously sold by telemarketers by persistent calling and badgering (the writer herself has received many such calls!). All they need is a 'yes' from you even if it is a yes that you understand the terms!
Rule of thumb is to not agree to anything over the phone. Ask the salesperson if they have an office you could visit or a contract you could see before saying yes (this is if you really are interested!). But if you feel you absolutely want to close this deal over the phone, ask the salesperson these questions:
What exactly are you selling and what are the terms (ask for clarification if anything is unclear)?
How much will I be paying in total?
Are there any other fees or charges?
Is this a one-off payment or am I tied to a contract?
How can I terminate (if a contract) or what steps can I take if I change my mind about this purchase?
Do you have a website I can visit?
Do you have a contact number and a business address I can contact if I want to think about this purchase first before agreeing?


Cartoon from Meet the Introverts.
5. When Making a Bulk Purchase or Buying an Expensive Item
You will notice that big money usually means big losses and easier ways for sellers to hoodwink. So whether you are buying a car, a kitchen renovation or putting down any large sum that you could potentially lose; you need to pay added attention. Even if a seller isn't out to cheat you; the investment is large so why not be sure that you'll get exactly what you want and not find yourself crying in your new kitchen that's so ugly; even you don't want to eat in it?
Putting down big money is a big step so ask these questions:
What am I getting for this price (and not getting)?
Are there extras that I need which I have to pay an additional amount for?
What if I am unhappy with my purchase; what are the redress steps available to me?
If you have not delivered according to agreement; am I entitled to a refund?
Are there any added warranties or guarantees that come free with this purchase?
It can be a cruel world of tricksters but don't be disheartened. Genuine deals are available but we need to cleverly avoid the scams to get to them. The above guide is not meant to be the only reference point. Always ask questions that will help you understand the purchase better even if it means taking more time or annoying the salesperson! It is after all your hard earned money.