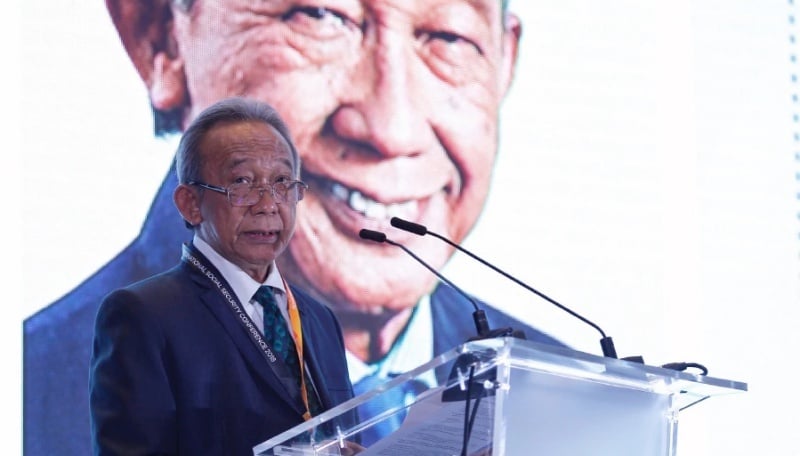 (Image: New Straits Times)
The Employees Provident Fund (EPF) has declared dividend rates for 2018 of 6.15% for conventional savings and 5.9% for syariah savings. The total dividend payout for 2018 amounted to RM47.31 billion (RM43 billion for conventional, RM4.32 billion for syariah), which is 1.7% lower than the payout in 2017.
Commenting on the announcement, Finance Minister Lim Guan Eng stated that the dividend rate was "examplary". "Experts had predicted that the dividend rate will not reach 6%, to reach even 5% would be difficult. As such, this announcement is beyond expectations," he said. "Against a sluggish economic backdrop because of the conflict between the United States and China, Malaysia can be considered as one of the best-performing economies."
For 2018, the EPF recorded a gross investment income of RM50.88 billion. RM46.26 billion was attributed to conventional savings, while the remaining RM4.62 billion was attributed to syariah savings. In a statement, the EPF stated that the syariah portfolio recorded a lower income in 2018 due to the underperformance of the telecommunications, construction, and oil and gas sectors in the domestic portfolio.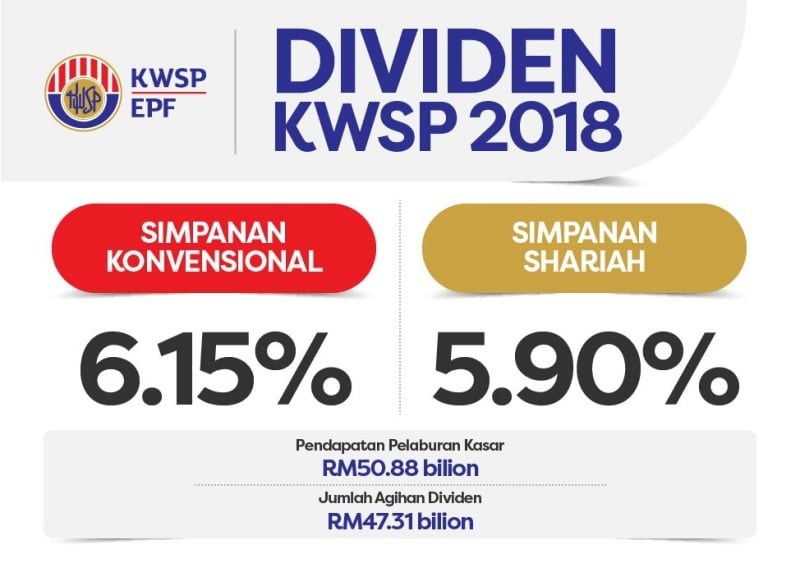 While the 2018 EPF dividend rate is better than expected, it is lower than the record 6.9% for conventional and 6.4% for syariah savings in 2017. Nevertheless, the EPF dividend rate for 2018 is still around the average rate recorded by the EPF for the past 10 years.
EPF Chairman Tan Sri Samsudin Osman said that the EPF is pleased that the fund's portfolio has achieved favourable returns despite 2018 being a difficult year in global financial markets. "More importantly, we consistently deliver above-inflation returns to preserve and increase the value of our members' savings over the long term and help them to achieve a better retirement future," he said.
(Sources: The Star, Free Malaysia Today)