One of the many important challenges to starting your own business is picking what kind of business to do in the first place. Businesses are of course, first and foremost a money-making entity. Which means you need to be selling something, and what you sell can make or break your small enterprise.
So if you're still unsure of how to decide what to sell, here are some useful guidelines to help you make your decision. First off, let's start with a simple question…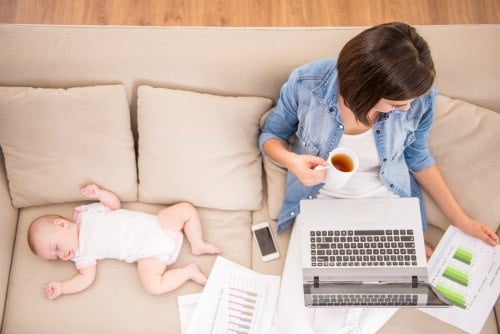 Product or Service?
All the things you can sell to your potential customers can be broadly categorised into these two columns. Each with their own advantages and disadvantages:
Advantages of Selling a Product
If you sell products, you sell identical versions to numerous customers. You may offer advanced or improved versions of products, but even those remain very similar to each other. Your prospects can evaluate features before they buy, and if you don't sell to one prospect, you can try to sell the same item to another prospect. When you sell a product, you can focus more on selling than on customizing the product for each sale.
Disadvantages of Selling a Product
You must store, maintain, and manage inventory. Whether you manufacture goods or purchase them for resale, you must constantly estimate how much you need on hand to meet demand. That means you spend money on products before you make any income from them. You might have to bear warehousing and personnel costs for inventory, along with losses due to damage and/or theft. You must constantly tweak sales projections to avoid ordering more inventory than you can sell.
Advantages of Selling a Service
When you sell a service, you sell something intangible. You don't have to limit your pitch to pre-existing features, because you can adjust the features of a service to meet the needs of each client or customer. You can emphasize aspects of your service that will solve your prospect's problems or satisfy their needs and you can offer a trial period for using your services. If the customer does not keep the service, you do not have used goods on your hands to get rid of.
Disadvantages of Selling a Service
You may find it difficult to describe your service to prospects. In fact, people you pitch to may not be able to visualize what you do. You can counter this somewhat by focusing on how your service benefits customers, but even then you may have to repeatedly articulate why your service has value. Customers may express more reluctance when buying a service, because unlike a product, they can't evaluate it before they use it.
If you still can't quite choose (or even if you have and now what to get specific on what kind of product or service to sell), there are a couple of essential questions you can answer that will help you out: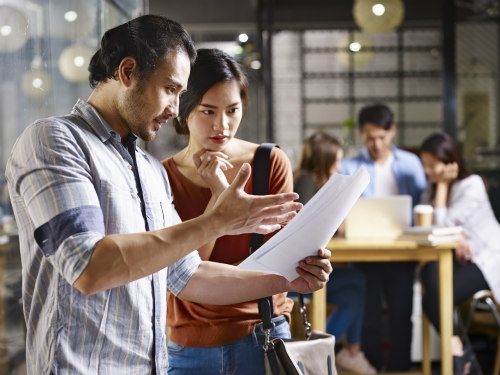 What Can You Provide That Nobody Else Can?
This may sound like an impossibly huge question to tackle. Inventing something completely new and good might be too much for your capacity. However, it is still an important question that your business should attempt to answer.
Will you be providing a new solution that helps a new group of people? Is the problem your product or service will be solving a new and growing trend? Will your solution provide a larger profit margin or more value for your prospects?
The better your solution can stand out and the more value it can provide either to your potential clients or your business, the better your business will be.
Which Market Do You Understand the Most?
A market here refers to the demand of your particular solution. That is to say, what are the demographics or the kinds of people you're most familiar with? If you're not sure of what solution your business can provide, you can always look to a potential target market whose habits you're most familiar with.
Say, new parents. If you're a new parent yourself and are active in seeking out online communities of people taking care of children for the first time, you can observe and analyse the kinds of problems they're facing and see if there is a business opportunity in providing a solution.
You can do this with your hobbies, your peers, industries you're familiar with, or any demographic you think you may understand better than most people. Don't forget to also do a market study via survey or other information-collecting tools so you can have a larger set of data to base your assumptions on.
One Last Thing…
Choosing what sort of solution your product of service should provide is a pretty big decision to make and we hope our guidelines above can help you be more informed when making your choice. Ready to make that leap of faith and embark into the world of franchise business opportunities? If your answer is yes, then here's a bonus tip to help you get started on your new venture.
Learn more about the benefits of SME banking by giving RHB SME Banking Portal a visit and make use of their Knowledge Center to discover the useful tips and tricks to help you achieve your aspirations as a soon-to-be franchisee. From business loans to current accounts created specifically for the fundamental needs of SME business owners, begin your journey as a franchisee with RHB SME Banking Portal today.
This article was brought to you in collaboration with RHB SME Banking.