It's Monday and not only are emails piling up after the weekend from customers and bosses who don't understand the concept of a weekend; but you've also realised everything at home is falling apart yet needs to wait until you can take some time off to deal with it all.
When does the madness end? Are we destined to simply work and pay bills? If you really want to know how to quit your job and travel the world; we've found the ways you can do it – for Malaysians of course. Westerners have been doing the Eat Pray Love thing awhile and it helps that many Asian countries take them in to teach English or other such thing they believe Westerners do better. That option is unfortunately not available to us but there are still ways.
We'll just throw in a caution though: all that glitters is not gold.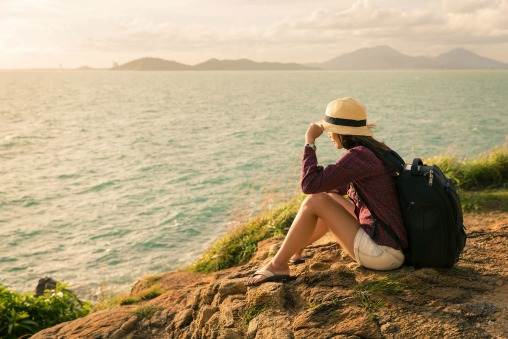 Sell Your 'Life'
Now, we don't mean this in the dodgy human trafficking sort of way. It's more of the sell everything you own for the funds and pick up your back pack. It has been done. In fact, so much that just typing a search on Google brings you tonnes of names of people itching to tell you about their adventures.
If you'd like something a little closer to home, we wrote about a Malaysian who did just this way back in 2014. Fast forward two years later and though he works part time in Dublin to support himself and further adventures – he's still travelling without the weight of a 9-5 on his back. Is it fun and different? Sure. But it also means frugality and giving up the comfort of having future financial security. But hey, for some: that's the perfect lifestyle.
If you want to know how to get started; Thrifty Nomads share the low-down on how they did it.
The cons here would be that you would need to have things of value to sell for such big sums. A house, car and other such prime assets because as we know from our currency's big dip: travelling the world won't come cheap to Malaysians.
If you don't own a home or anything of value to sell; perhaps the next option would be better.
Take on Jobs Around the World
As we said, it won't be as easy for a Malaysian to get a random teaching job overseas as it is for Westerners who come to Asia. Plus, all the glitters is not necessarily gold and Instagram filters lie – taking jobs overseas isn't always fun and games. One couple who went viral for their 'dream' vacation life eventually spilled the beans on how they could afford it all: they did odd jobs.
Chanel Cartell and Stevo Dirnberger revealed in a candid post on their blog how the inspirational photos on their social media hid the harsh behind the scene realities of toilet scrubbing and crackers for meals. The couple took odd jobs in the countries they visited to pay for the opportunity to travel worlds they wouldn't otherwise be able to see.
The trade off they believe, is worth it and you might agree.
There will be luxuries to leave behind and many dirty jobs to undertake but if you can hack it – you'll be enjoying a new scene every other week. The couple use workaway to source for freelance jobs in exchange for free accommodation and food.
Workaway is more for people with some cash to get to their destinations at least but if you need paid work, you can look up Jobbatical. Jobbatical gets you in touch with start-ups around the world looking for talent. Sure, you'll probably be doing another 9-5 but you get to travel and do it in another country, hopefully working for a better exchange rate.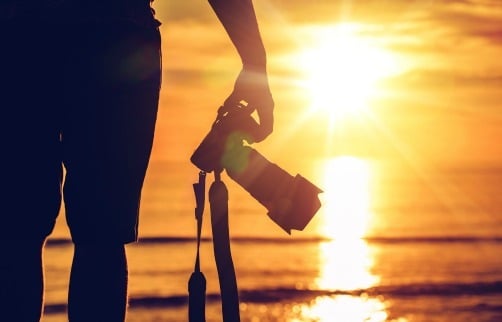 Save Up and Take a Sabbatical
Sometimes, what you need isn't a complete shift in your life for good: a decently lengthy sabbatical may work just as well. Selling all your stuff hints to a bit permanency than a year (or 2) when the latter may be all you need. Heck, you may find you miss the routine and hate the uncertainty of life on the road.
Not everyone is built alike and not everyone may enjoy the harsh realities of not knowing where life will take you next but you can enjoy it for a good period of time.
If you have significantly low debt, choose to rent out your home (if you own one) instead of selling and save up for the one year when you do whatever the heck you want. The rent can go to paying your home loan and have somewhere to call home should you need it.
Saving up will be painful but having set goals is important. You can even try working remotely, taking on freelance jobs or online work so you are not out of touch with the working world when you intend to get back. Of course, don't just dump your money in a low yield savings account or under the mattress: have a good fixed deposit help you build the money faster.
Have a Game Plan and Take a Leap of Faith
Before embarking on this adventure, it's important to put your financial house in order. If you are not selling your assets, or have none to sell, at least make sure your debts are taken care of in the time you are away – and clear off those credit cards too. The last thing you want to have is the creditors calling you on roaming charges.
That said, even the best of plans can go awry but sometimes, all that's needed is a leap of faith. Learning how to freely quit your job and travel the world is possible just as any other dream or goal is and everyday, people around the globe are proving this.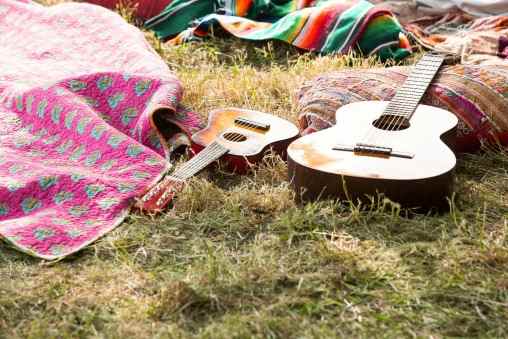 Will it be different for Malaysians? Sure, but it can be done! Do you have an inspiring story to tell of your brush with the nomad lifestyle? Let us know! We're happy to hear your tips too!