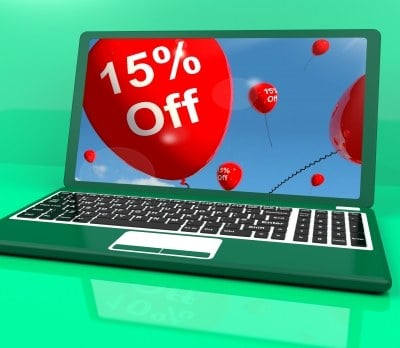 Deal sites are popping up everywhere these days. Many a time, you can score really good bargains on products, services and experiences you wouldn't be able to find anywhere else. But as with any big idea, there will be those sneaky deals that aren't deals at all.
As many people are now starting to realise, deal sites take a huge chunk off the purchase price of a deal (anywhere between 30-50%), so for a merchant to even cover his cost; he's going to have to do some serious quality downgrading (remember, deal prices are already heavily discounted!).
Think about it; say you purchased a hair colouring package at RM70; a 70% discount off its usual price. Out of this RM70; say 40% is handed over to the deal site. This leaves RM42 for the salon to pay wages, cover overheads and pay for the dye. That's not a lot is it?
So what is the salon to do to honour the deal coupons they've sold?
They could swap quality hair products for cheaper, less healthy options; they could use one batch of dye for many people; or they could make it so stinking difficult for you to get an appointment (think massive blackout dates and constant "We're full," replies) that you forfeit your voucher.
The last one is really messed up, but it actually happened to me. The merchant told me I could get a refund from the deal company because I couldn't get an appointment date within the stipulated period. Of course, can you guess what happened? The deal site said they couldn't help and I lost my money. Both sides absolutely washed their hands of the matter.
Deal-breakers
But not all deals are duds and not all deal sites are as unhelpful. Here are some tell-tale signs to look out for to see if you're really getting a deal or simply paying for a hard time.
1. There are way too many conditions. If many of these conditions include black-out dates and specified timings for redemption; watch out. Making a deal super difficult to redeem is one way to discourage people from buying a deal yet getting marketing leverage off a deal site (which is the reason merchants are on deal sites anyway). You can bet that once you've parted with your money; getting served is going to be even harder than understanding the five pages of terms. We're not saying it's impossible, but always know what you're buying into.
2. Item/meal is not in the usual menu/store collection. Ever bought a deal for a meal or an item from a restaurant or store you usually frequent that has never been on its line-up before? Sometimes, restaurants and stores create deal specific items or dishes just for coupon redemption. The problem is, when an item or dish is created for a deal; you can be sure it's created as cheaply as possible. Unless you are okay with such quality – you're better off passing on this one.
3. Hotel stays in general. Hotel stays in general are iffy because the discounts you see are taken off the rack rate which, through much experience I've realised, is never what you pay even when you book with the hotel directly. Hotel booking sites are the same. They claim they offer you massive discounts but the rack rates are sometimes ridiculously inflated. When we did research on hotel booking sites versus direct hotel booking, we found that prices were either the same as or it turned out to actually be cheaper to book directly!
This is because hotels, like many deal merchants have realised they can offer a lower price straight to customers, benefit from the volume and not have to pay a middle-man deal site. So the advice? If you see a hotel deal, check the hotel site and other booking sites before getting starry-eyed over the percentage discounts! That is not to say it's impossible to find a good hotel deal – you just have to do a little homework.
Get the most out of deal-buying
So you've done the legwork and purchased a deal. What now? To get the most out of your buy; keep these top tips in mind:
• Make reservations or pick-up appointments (for items) as soon as you can.
• Pay close attention to terms and ask questions before heading down.
• Take as little cash as possible to avoid being cajoled into spending more for 'add-ons' or future packages (unless of course you want this and have the budget for it).
• And finally, ensure the merchant upholds his end of the bargain as you do yours. If a merchant gives you a hard time, treats you disrespectfully or throws in extra charges which were not adequately provided for in the fine print; be sure to take this up with the deal company to ensure unscrupulous merchants aren't able to take advantage of anyone else.
This may sound daunting but don't be disheartened. There are actually genuine deals to be had and reputable deal sites should be able to give you the customer care follow-up you require.
Happy shopping!
*Picture courtesy of Freedigitalphotos.net.