For those with few reliefs and who have just crossed the income threshold to the next tax tier: filing is a chore they rather put off as long as possible. Because they know that when they do; they will likely be made a couple of hundred ringgit poorer by the Internal Revenue Board (better known to Malaysians as Lembaga Hasil Dalam Negara or LHDN). This dread is further enhanced if you're not exactly feeling flushed after the Chinese New Year festivities.
In a bid to help you alleviate that sinking feeling, LHDN now allows you to now pay your additional taxes via credit card. So, even if your wallet is flatter than a cheap pancake, you can still use your credit card to fulfill your tax duty and defer the actual payment to a later date (but pay your bill on time to avoid credit card interest rates in the process)!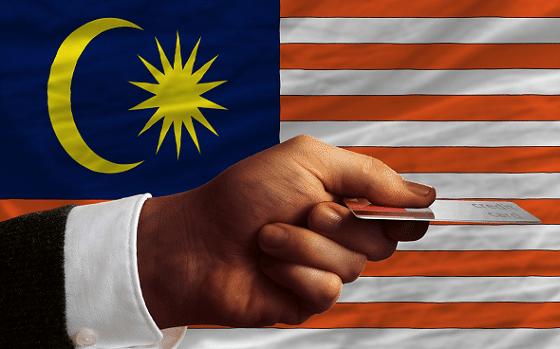 The Idea That Drew a Little Flack
As convenient as it may sound, not everyone was too pleased with LHDN's new credit card venture with Maybank. In a Malay Mail report, consumer groups gave the move the equivalent of the slap-and-cuddle by first lauding the move and then saying but hey, this could further burden the people by adding to mounting consumer debt.
"Those who are in the middle-income threshold will definitely see an impact where their debt will keep on increasing," Saravanan Thambirajah, vice-president of the Malaysian Education and Research Association for Consumers told Malay Mail Online in an email interview.
In a further scathing commentary, the Ant Daily, the writer lamented the difficulty middle income folk will have servicing already large amounts of debt in a move that seemingly only benefits LHDN and credit card providers.
But not all quarters were unhappy. The move did have it's proponents. The Association of Islamic Banking Institutions Malaysia seemed pleased in an article by the Rakyat Post.
President Datuk Mohd Redza Shah Abdul Wahid said the initiative by the Inland Revenue Board (IRB) provides taxpayers with a convenient mode of payment.
"I think it is a good move by the IRB, because the more the channels of payment that exist in the payment system here (the better) it is for people to meet their obligations."
Perhaps, It's More Than a Matter of Form
That said however, it appears that the matter goes a little deeper than a question of form (of payment). Detractors seem to believe that the very notion that someone is heavily taxed supposedly denotes that he/she is earning a substantial income so why then would said person still need to depend on a form of credit to pay for it?
For them, the idea of credit is being able to pay for something at the time it needs to be paid even if you did not have the available cash to do so (although, many people use the card to earn rewards and for simple convenience).
The writer of the Ant Daily put it:
*"The name itself says it all – it's income tax, meaning you pay money with what you have incoming. Paying by credit card is a no-brainer because it's spending the money you don't have."*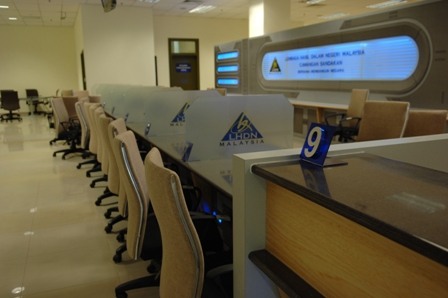 Is it Really Such a Bad Move?
As someone who pays tax, it's tempting for this writer too, to approach the whole thing rather negatively. But let's take a look at some other tax payment realities Malaysians live with:
1) You are allowed to pay town councils for Quit Rent and Assessment taxes using your credit card;
2) MYEG allows payment for road tax renewal via credit card;
3) LHDN is also allowing Real Property Gains Tax to be collected via credit card now too as per their website: Tax payers may pay their income tax and real property gain tax (RPGT) at https://byrhasil.hasil.gov.my/creditcard/ using credit card.
It seemed only the next step to allow income tax to be similarly paid via credit card. It's just another payment convenience for all kinds of taxes that the average rakyat regularly pays. Paying via credit card isn't in itself a problem – it's at the end of the day, just a payment tool.
Perhaps, what really has people up in arms is the very threshold of a 'high income' that makes one so taxable, which to them, seemingly doesn't account for the high inflation and reduced spending power that Malaysians everywhere in the country have been feeling for some time now.
That may be the elephant in the room that no one is directly talking about – and LHDN's credit card move is a convenient scapegoat to air grouses about the already squeezed middle class. Whilst that is a genuine issue, it doesn't automatically make something as innocuous as a payment method a personal finance danger.
The reality is, credit cards on their own don't cause debt – users do. Whether credit card payment was accepted as a mode or not; you still have to pay your taxes in more or less the same amount (within LHDN's reviewed tiers for 2014). You still get to decide whether you want to use your card; pay it off ASAP or add to your debt. Or you can still pay the way you always did – via good ol' online banking. The choice is still yours.