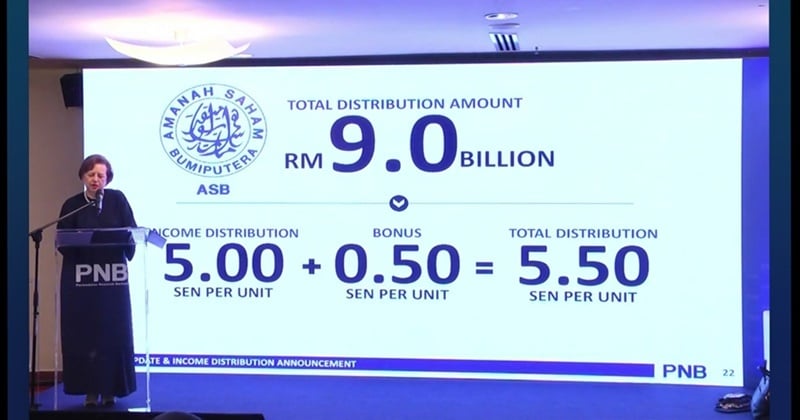 (Image: Vocket)
Permodalan Nasional Berhad (PNB) has announced a distribution payout of 5.5 sen per unit for Amanah Saham Bumiputera (ASB) for the financial year 2019. The payout comprises an earning of 5 sen a unit and a further bonus of 0.5 sen.
The dividend is lower than last year's income distribution of 7 sen per unit. In spite of this, PNB group chairperson Tan Sri Dr Zeti Akhtar Aziz is satisfied with PNB's performance as the market has been quite challenging in 2019. She explained that the economic turbulence was caused by the volatility of the financial market, the US-China trade war and geopolitical tensions, as well as a slowdown in global trade.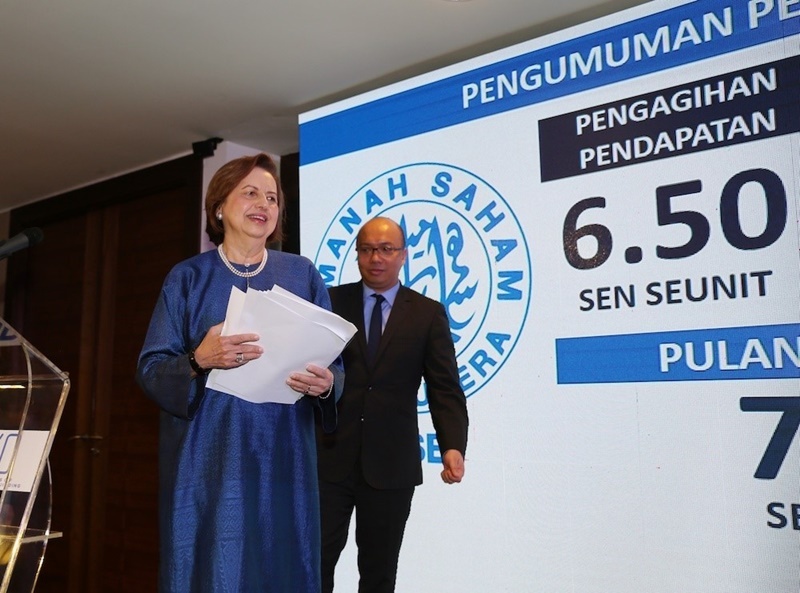 (Image: Malay Mail)
"We're competitive compared to others. If we've invested entirely in domestic equity, we would be experiencing losses and negative returns," said Zeti. "The fact that we generate a positive return above the deposit rate – which we benchmark against – is satisfying. But we will strive to be better." Zeti was referring to the Maybank 12-month fixed deposit, which serves as the yardstick for ASB's performance. ASB outperformed Maybank's fixed deposit rate by 2.4% this year.
Zeti also noted that the number of ASB unit holders has surpassed the 10 million mark for the first time this year. The payout distributed to the unit holders amounted to RM9 billion in total.
For the first 11 months of 2019, PNB's assets under management increased by 5.7% to RM311.88 billion, while the proforma net income came to RM10.7 billion.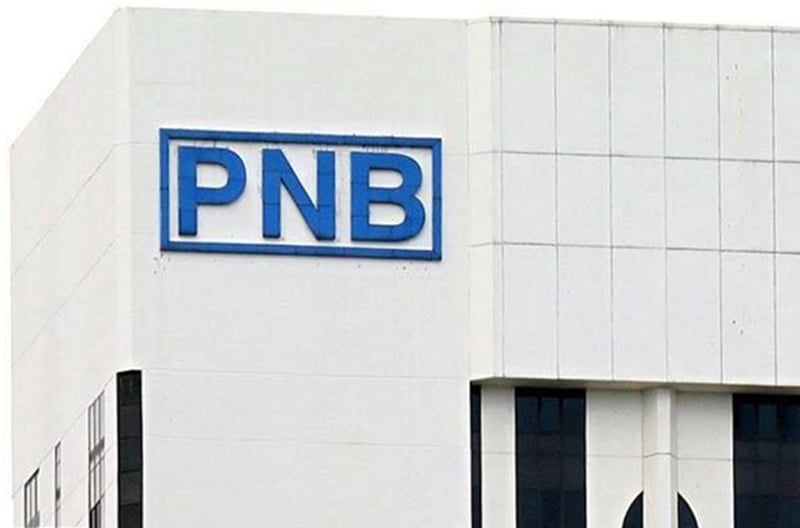 (Image: The Star)
Units in circulation grew 7.5% to 253.8 billion units across its 14 funds, with PNB obtaining a payout of RM13.2 billion across all funds in 2019.
Moving forward, Zeti said that PNB plans to diversify its portfolio, with a greater focus on global investments. This is in view of 2019's financial performance, where global investments have helped to generate higher returns compared with local equity.
Additionally, PNB also announced an income distribution of 2.75 sen per unit for Amanah Saham Nasional (ASN) for the year. This reflects a dividend yield of 4.4% based on the net asset value of the fund. The total payout of RM49 million will benefit over 1.22 million unit holders.