The MATTA Fair is back again this weekend. The MATTA Fair is one of the largest travel fair in Malaysia and featuring over 1,000 exhibitors with a wide range of airfare promotions and travel packages valid for travel between 14 March to 31 December 2015. The venue for this year's fair is the Putra World Trade Centre (PWTC) in Kuala Lumpur and the fair runs from 10am to 9pm.

Parking
Parking is always an issue at Kuala Lumpur. You can opt to park in PWTC's parking itself, which would probably be filled up pretty fast. PWTC's parking charges RM3.50 for the first hour with RM2 per hour for subsequent hours. PWTC's parking may be worth it if you are planning to drop by MATTA Fair in the evening. You only pay RM4 for entry if you park there after 6pm.
A convenient and cheaper parking spot is the Hentian Putra parking space behind PWTC. The first hour is RM3, and RM1 for subsequent hours. The maximum charge for parking there is RM10, so if you plan to spend the whole day at the fair, Hentian Putra may be a good option. Parking after 6pm is just RM3 for entry. Note that this parking gets filled up relatively quickly as well.
Logistics
Dewan 1: Large tour operators for international locations like Apple (Apple Vacations and Conventions Sdn Bhd, not the world's largest company by market capitalization), Sedunia Travel and Japan National Tourism Organization and large airlines like Malaysia Airlines, who is the official airline for MATTA 2015 and Turkish Airlines.
The canteen and performance stage are located in the mezzanine of Dewan 1.
Dewan 2 and linkway: Large tour operators and airlines booking centre (in the linkway). The PWTC cafe is located near the linkway.
Dewan 3: Tour operators for local and Asian destinations like Boracay, India and Nepal. Theme parks operators and FireFly Airlines are also in this hall.
Dewan 4: Tourism Malaysia, operators for Malaysian destinations including more beach and diving packages you could digest in a day and Legoland.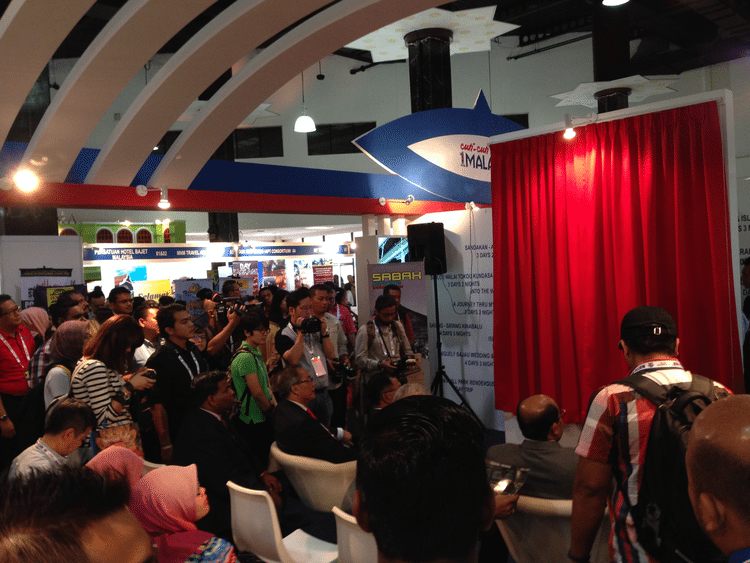 Are the Flight Deals Really Cheaper?
A few queries on Malaysia Airline's website for the same travel period returned similar prices for flight promotions offered at the fair. The same applied for Qatar Airways. The on site airfare promotions may not be cheaper than booking online, but it is useful to be able to compare multiple airlines side-by-side without having to open multiple websites.
How About Tour Deals?
Like flight deals, a lot of the tour promotions found at MATTA Fair are also available on the respective tour operators' website.
A Note on Food
The MATTA Fair is a sprawling exhibition that spans four halls and a significant portion of PWTC (Dewan 1 and Dewan 2 are in separate buildings from Dewan 3 and Dewan 4). The only food outlets within the vicinity of MATTA Fair are obviously going to be overpriced.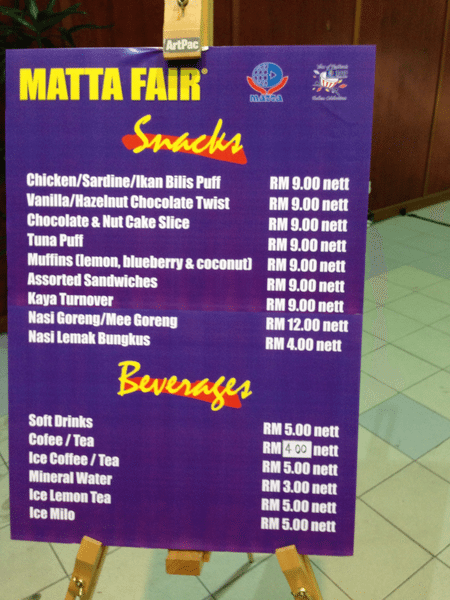 There is an A&W stall at the linkway connected to Dewan 2 charging RM9 for an a la carte and RM12-RM14 for sets.
Replenish your energy and quench your thirst with a few cup of free cold coffee at Dewan 2: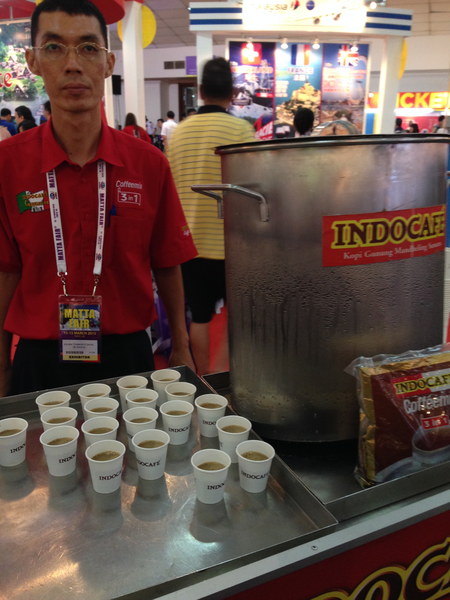 Why Should You Go to MATTA Fair
The real gem of the MATTA Fair lies in the opportunities to discover tour operators you haven't heard of, or obscure operators without an online presence. The MATTA Fair is also useful for those who would like to scout for vacation ideas.
For example, if you are looking for a week-long beach trip with no particular venue in mind, you would be spoilt with the number of small local tour operators offering various beach holiday packages in Malaysia. There is a veritable selection of diving trips as well if you are looking for a more adventurous beach holiday. Head to Dewan 3 if you are looking for beach destinations beyond Malaysia.
MATTA Fair's strength lies in the fact that the fair is the largest gathering of tour operators in Malaysia, giving you the chance to window shop and compare, and even try out smaller operators who may offer a better deal than the established ones.
You might also stumble up tour offerings you've never thought of like tours for both you and your pets (check out Furkids and Purrkids at Dewan 4). Or if you are a huge fan of James Cameron's Avatar: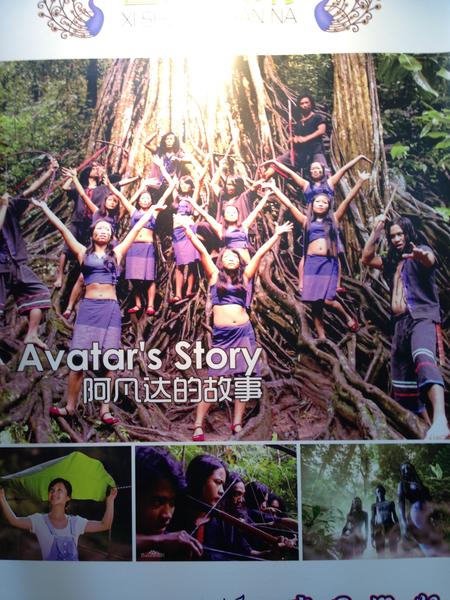 Lastly, if you are tired of shopping for vacations, there's always this guy to entertain you: